UN secretary-general warns of threats to world peace at WWI event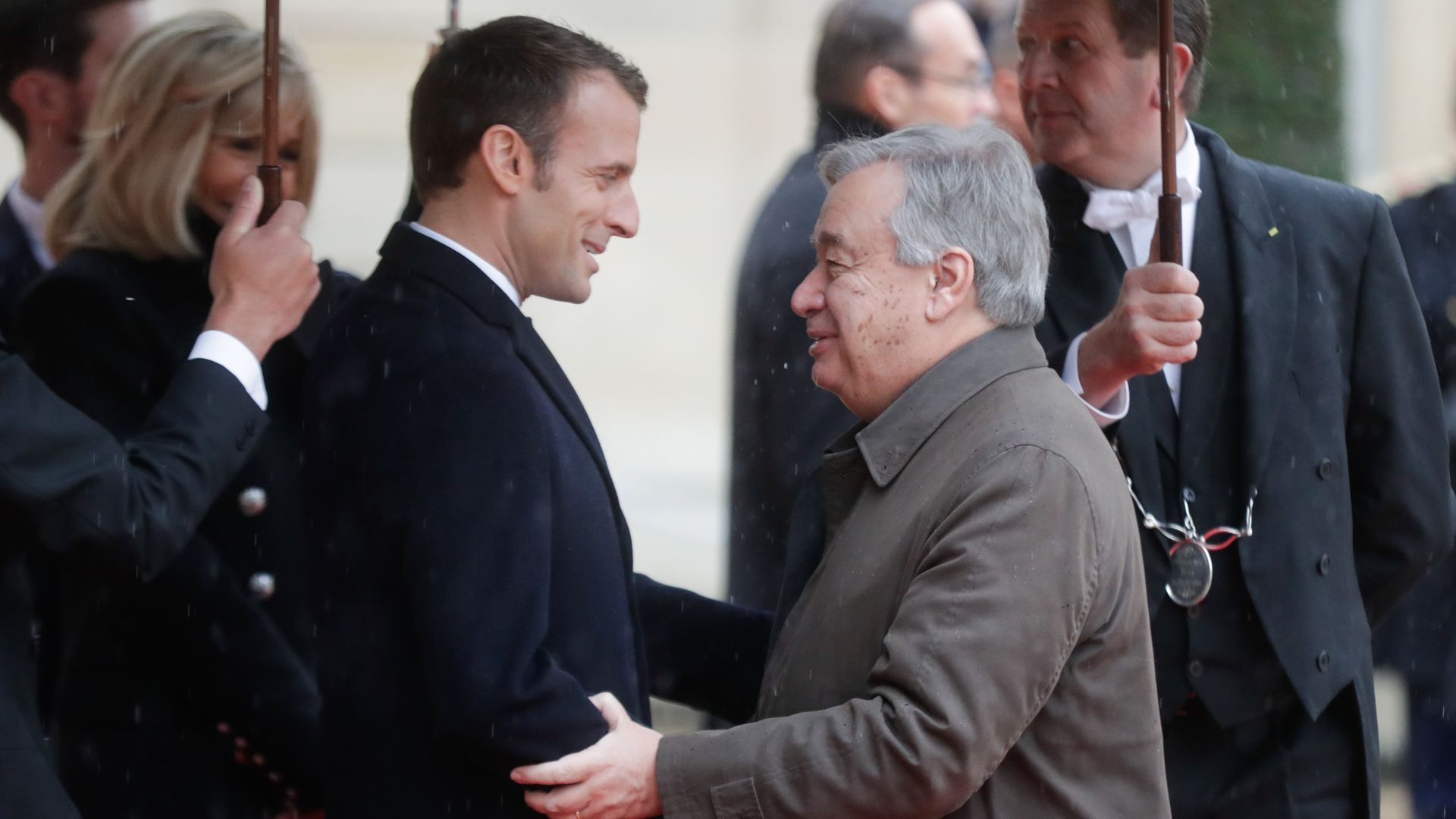 In a speech commemorating 100 years since the armistice that ended World War I, UN Secretary-General António Guterres warned that the fleeting peace between the world wars and the current, fractured state of global relations share a number of disturbing parallels, AP reports.
The big picture: Guterres cited trade tensions, rising nationalism and economic inequality stemming from the 2008 financial crisis as causes of concern. He said that institutions like the UN and the European Union are "too meaningful to fail," echoing sentiments from earlier speeches by German Chancellor Angela Merkel and French President Emmanuel Macron, who both emphasized the importance of multilateralism and active cooperation to maintaining global peace.
Go deeper