Trump's new target: the electoral process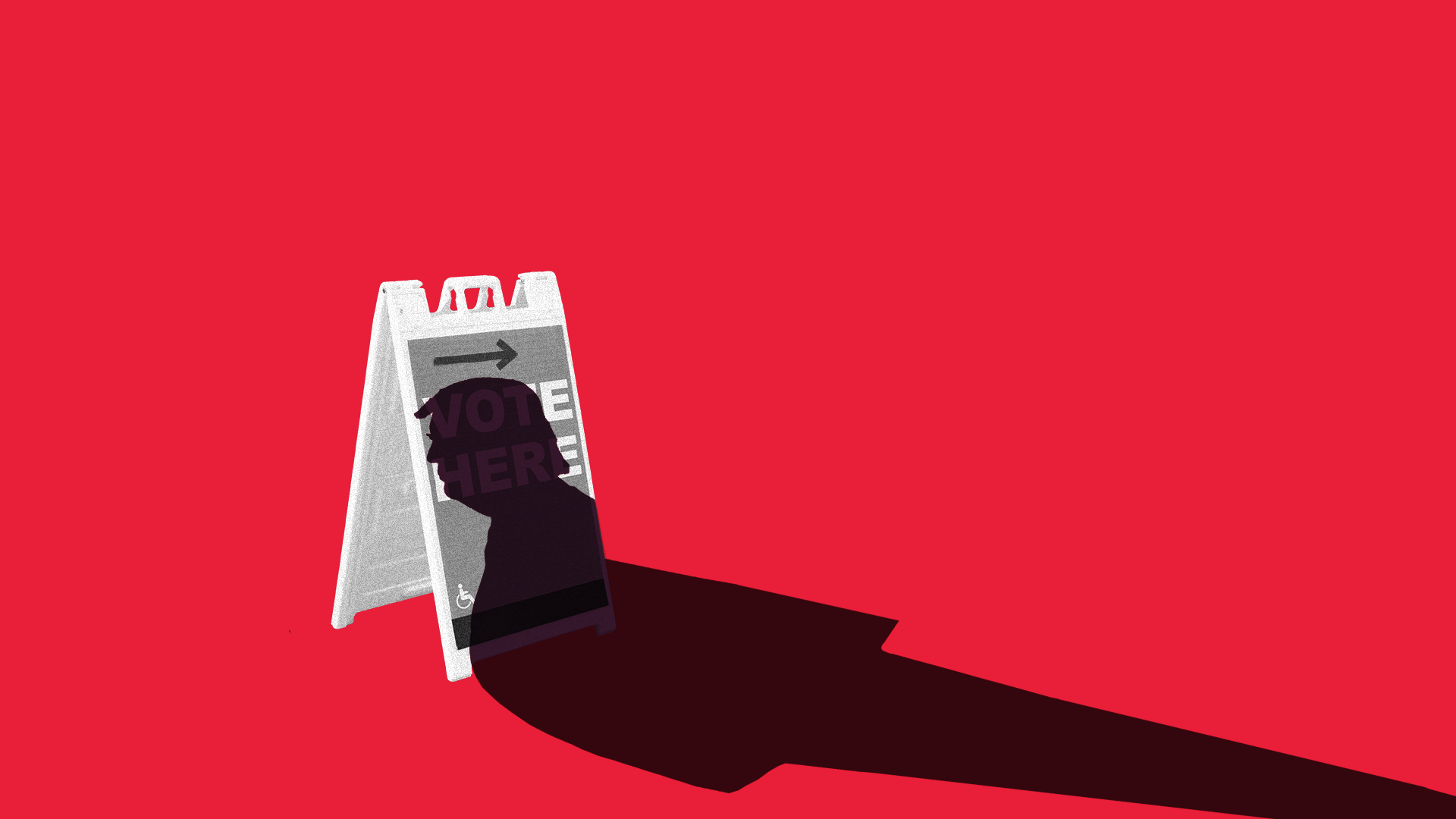 After working to undermine the legitimacy of the press and the Mueller investigation, President Trump is now targeting the electoral process as insurance against possible Republican losses in too-close-to-call races in Florida and Arizona.
Why it matters: The president is doing more than any top official in memory to cast doubt on the outcomes of elections.
On Arizona, Trump tweeted: "Just out — in Arizona, SIGNATURES DON'T MATCH. Electoral corruption - Call for a new Election? We must protect our Democracy!"
The AP reports: "There is zero evidence of anything unusual going on in the Arizona vote-counting — and no elected Republican officials in the state have cried foul."
"What's going on in Florida is a disgrace," Trump said last week. Both the Senate and the gubernatorial races in Florida are currently undergoing a recount.
Trump tweeted that GOP Senate candidate "Rick Scott was up by 50,000+ votes on Election Day, now they 'found' many votes and he is only up 15,000 votes. 'The Broward Effect.' How come they never find Republican votes?"
Trump tweeted that Democratic gubernatorial candidate Andrew Gillum "conceded on Election Day and now Broward County has put him 'back into play.' [Incumbent Democratic Senator] Bill Nelson ... back in play!? This is an embarrassment to our Country and to Democracy. ... The WORLD is now watching closely!"
On Monday, Trump tweeted that "an honest vote count is no longer possible," and that Florida must go with the Election Night results.
Worth noting: Florida accepts overseas and military ballots through Nov. 16 as long as they are postmarked by Nov. 6.
Post-midterms — and ahead of his re-election race and a possible Mueller report — Trump is continuing his effort to degrade and devalue mainstream reporters.
Asked last week by CNN reporter Abby Phillip if he wants acting attorney general Matt Whitaker to "rein in Robert Mueller" (a question being discussed pervasively), Trump replied: "What a stupid question that is. What a stupid question. But I watch you a lot. You ask a lot of stupid questions."
Go deeper