The scientists caught between the U.S. and China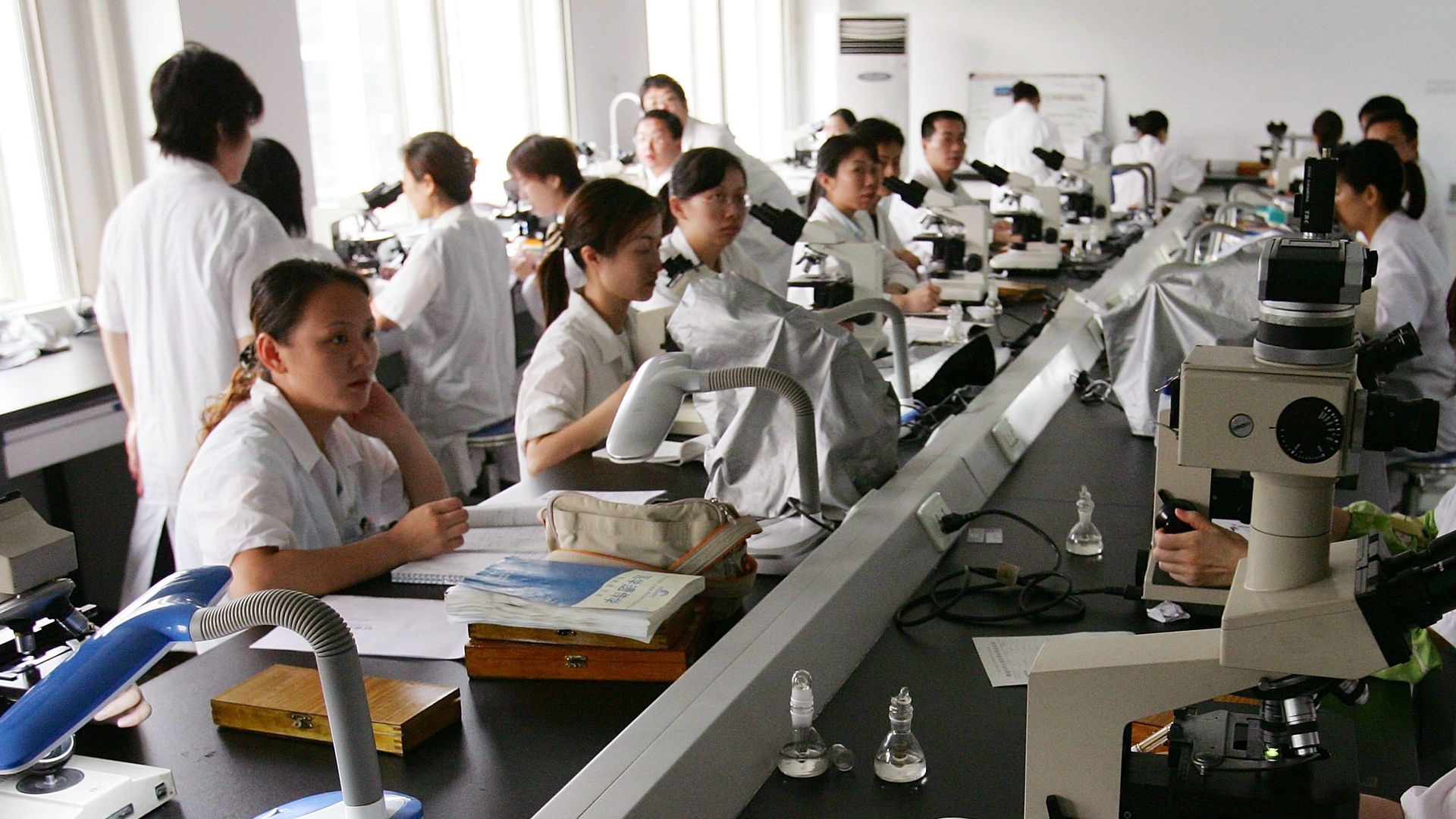 The escalating U.S. fear of Beijing's spies chipping away at the American tech edge has a new focus: Chinese scientists who are recruited to return to their homeland.
Driving the news: China is making its Thousand Talents Plan — a widely publicized government program that has lured an estimated 7,000 Chinese scientists back home to date — disappear, reports Nature. The program has been wiped from government sites, and interviewers have reportedly been instructed no longer to mention the initiative by name when speaking with prospective recruits.
The big picture: Scientific cooperation between the U.S. and China is splintering amid the full-blown trade war and intensifying Washington rhetoric around Beijing's economic espionage. It threatens to slow scientific advances across the world.
"My sense is that things in this space are going to get worse before they get better," says Chris Johnson of the Center for Strategic and International Studies.
Thought bubble, from Axios science editor Andrew Freedman: China is making great strides in multiple fields, including supercomputing, AI, gene editing (biology), medicine, atmospheric sciences and space exploration, to name a few. Their goals are ambitious, and it's not so much that luring scientists back home will set scientific progress back, but more that it'll probably benefit China versus other nations, like the U.S."
Xi Xiaoxing, a physicist at Temple University, told Nature: "Every scientist should be concerned — not just scientists of Chinese origin." Xi was arrested by the FBI for sharing sensitive information with China, but his case was later dropped.
Go deeper