Florida Senate and governor races head to recounts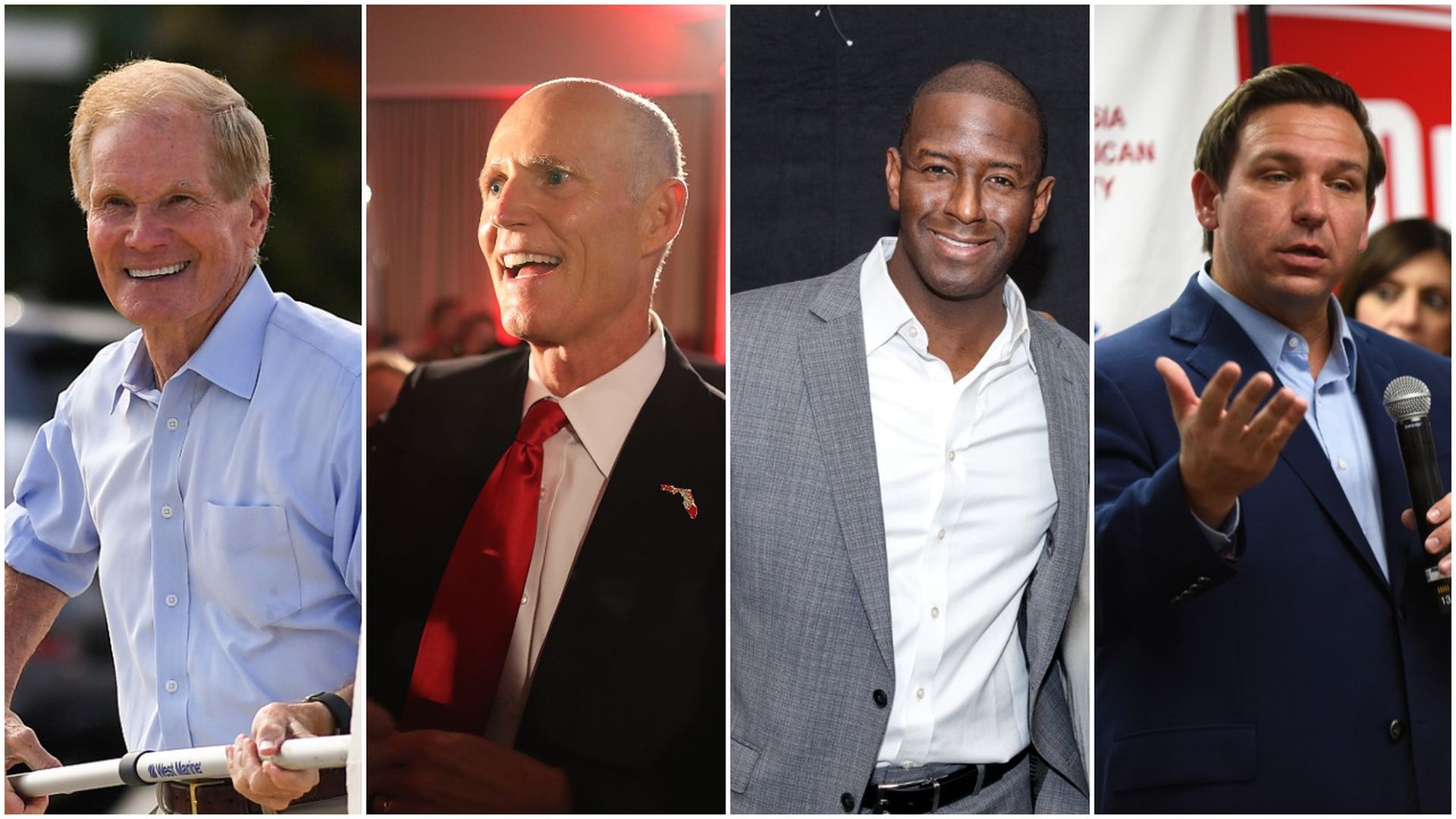 Florida's secretary of state has ordered recounts of both the governor and senator races with candidates in each race within a half of a percentage point of each other, the AP reports.
The details: Florida, by law, must conduct a recount when results fall within the margin of error, the AP explains. Ron DeSantis, Republican candidate for governor currently leads the race with 49.6% of the vote while Andrew Gillum, the Democratic candidate, holds 49.2%. Rick Scott, current governor and candidate for senator, holds 50.1% of the vote in the Senate race while incumbent Senator Bill Nelson holds 49.9%.
Driving the news: President Trump accused Florida Democrats of attempting to fix the election in favor of Gillum and Nelson despite having no supporting evidence to back up his claim.
On Saturday, Trump responded to the recount, again accusing the elections of attempting to be stolen.
Scott filed a lawsuit against Broward County's supervisor of elections and accused officials of withholding information as the race tightened after he declared victory over Nelson.
What's next: The recount order applies to the entire state, so all 8,302,983 votes must be recounted over the next five days, the Miami Herald reports.
Go deeper