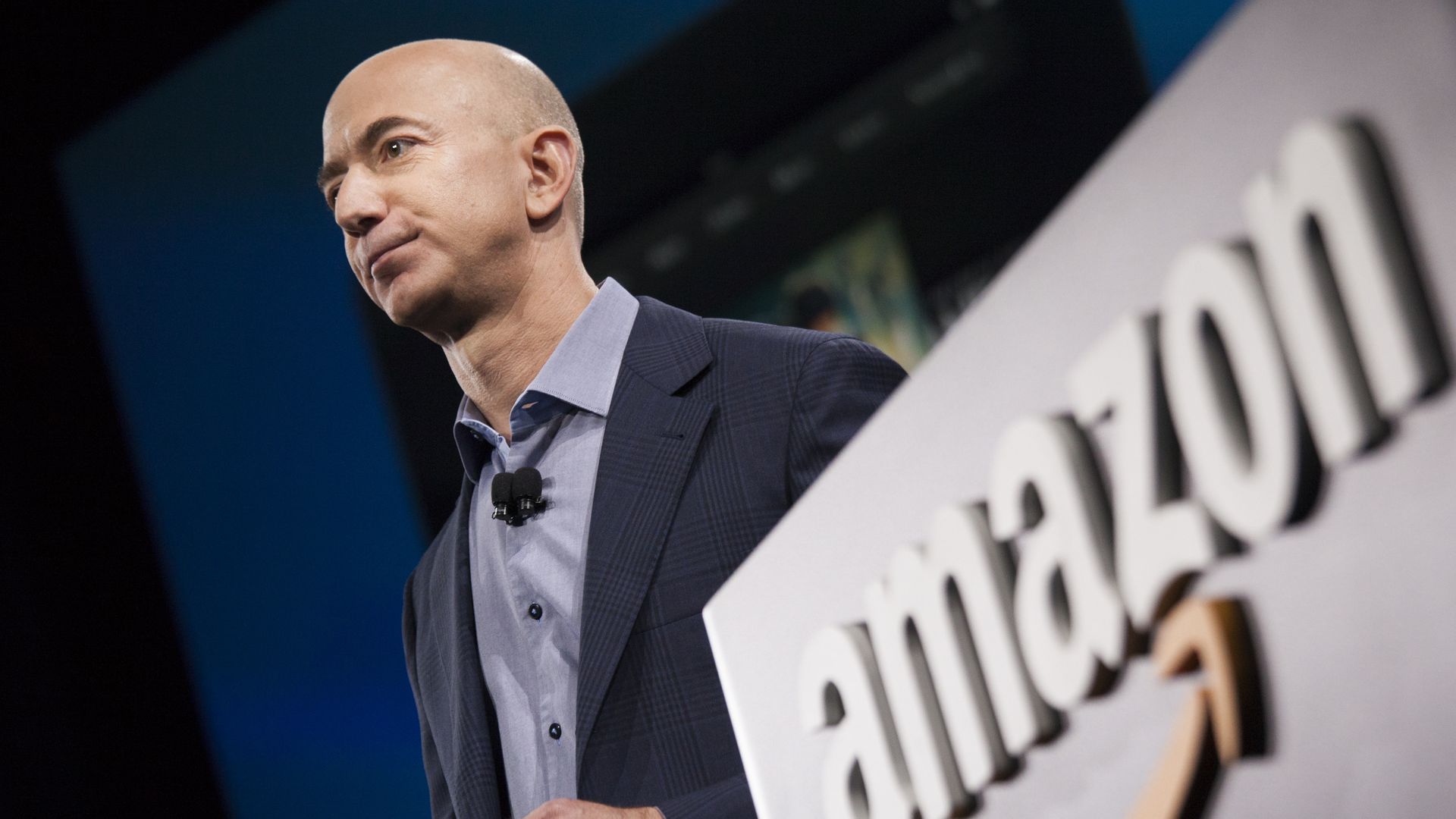 Concern about antitrust action from Washington may be influencing how Amazon selects its much-sought new headquarters — specifically pushing it to favor the D.C. area. We asked legal scholars whether the government actually has a case against Amazon — as President Trump has threatened — and what antitrust action would look like.
The backdrop: One of the leading thinkers on an Amazon breakup is Lina Khan, author of a seminal paper called "Amazon's Antitrust Paradox" while at Yale Law School. Khan argues that antitrust laws that focus on prices are ill-equipped to address Amazon's market power.
Even if the e-commerce giant keeps prices very low and customers very happy, Amazon's mountains of data on shoppers, and its dominance across a multitude of industries give it outsize influence that is anti-competitive, Khan writes.
That's precisely what European Union regulators are probing: whether Amazon's consumer data gives it an inherent — and unfair — advantage over rivals.
"If the [U.S.] agencies investigate, they will focus on the questions raised by specific conduct; for example, the use of leverage to exclude rivals, keep them at bay, and entrench market power by doing so."
— Eleanor Fox, antitrust law expert and professor at NYU
But some legal experts tell Axios that Amazon is in the clear:
"The two most antitrust common complaints about Amazon concern low prices and acquisitions. As to the former, the fact that Amazon grew for many years while not running company-wide profits most likely reflects consumer-friendly but lawful prices and aggressive investment in product improvements and new lines of business. The public criticisms fall far short of demonstrating a pattern of unlawfully low prices. As to acquisitions, I am not aware of any instance in which Amazon has obtained market power by merger or acquisition."
— Doug Melamed, antitrust law professor at Stanford
Go deeper