Reality check: Trump is wrong to compare Mueller and Whitaker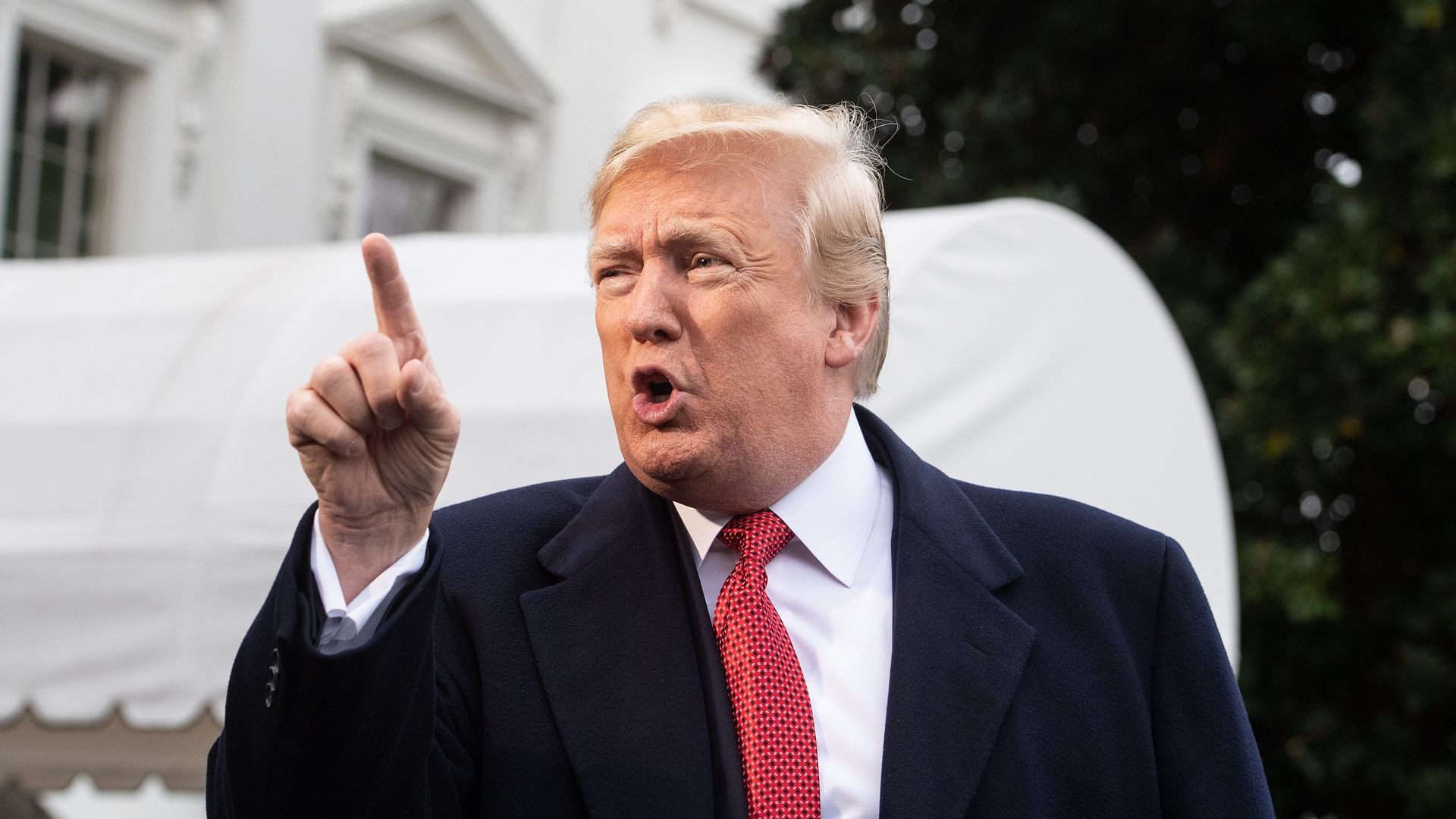 President Trump is using Robert Mueller's lack of Senate confirmation to defend his decision to name Matt Whitaker as his acting attorney general.
Reality check: Axios spoke with several legal experts and former DOJ officials about the legality of Whitaker's appointment, and they told us that the key difference between Mueller and Whitaker is the seniority of their current positions, which makes Trump's attempt to compare their lack of Senate confirmation irrelevant.
What Trump said:
"Mueller ... hasn't gone through the Senate process. You think Whitaker hasn't, but Whitaker has because he was a really distinguished U.S. attorney in Iowa and he was approved by everybody because to be U.S. attorney, that's top of the line.
A big complaint people have, Mueller was not Senate confirmed, so he's doing a report. He wasn't Senate confirmed. Whitaker was Senate confirmed, and he doesn't need this, but he was Senate confirmed at the highest level when he was the U.S. attorney from Iowa."
— Trump to reporters on Friday
What legal experts have told Axios: Mueller's role as special counsel for the Russia investigation is not considered a "principal role," which according to Article II, Section 2, Clause 2 of the Constitution, would require Senate confirmation to occupy. However, the attorney general is considered a principal role, and therefore needs Senate confirmation.
Trump also noted that Whitaker was confirmed by the Senate when he was the U.S. Attorney for the Southern District of Iowa.
However, David Rivkin, a constitutional attorney who worked in the White House Counsel's office and Justice Department in the Ronald Reagan and George H.W. Bush administrations, told Axios that officials who are considered as occupying a principal role are only confirmed for a specific position.
Rivkin added that having been confirmed by the Senate before does not mean an official automatically qualifies for a different position — they must be confirmed again for that new principal role.
Yes, but: Lawyers and former DOJ officials disagree on whether an "acting" attorney general — in this case, Whitaker's position — is considered a principal role given the temporary nature of it. Those arguments are laid out here.
Go deeper