Trump officially bars illegal border crossers from asylum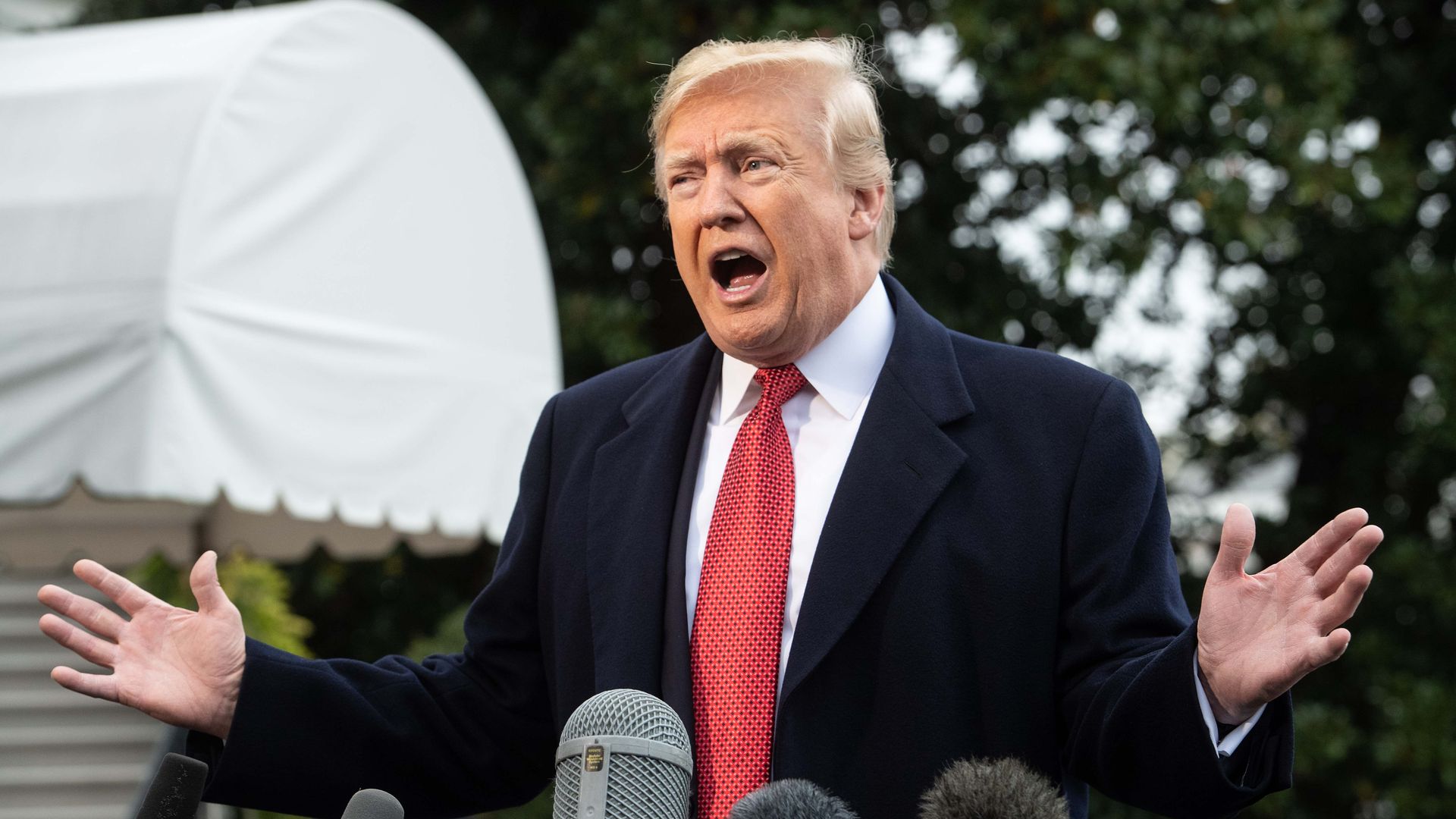 President Trump issued a proclamation Friday morning suspending "for a limited period" any immigrant who crosses the U.S. southern border illegally — disqualifying them from asylum due to the new rule established by Homeland Security and the Justice Department.
Between the lines: The proclamation is specifically targeted at the caravan of Central Americans currently making its way through Mexico. Trump claims in the proclamation that the suspension is in order to "channel these aliens to ports of entry" so that they can enter "in an orderly and controlled manner." But this is likely to face serious legal challenges.
The Trump administration has claimed to use its legal discretion over who is eligible for asylum. But under U.S. law, any migrant who has been on American soil for under a year has the right to apply for asylum — regardless of whether they have entered legally or illegally.
Be smart: This will significantly increase the wait time for these people seeking refuge in the U.S. If they pass a credible fear test, asylum-seekers will either be held in detention centers — that are often near capacity — or released into the U.S. until their asylum case is completed. Only a quarter of all affirmative asylum applications were approved in the first three quarters of FY 2018, according to data from USCIS.
Details: The proclamation also instructs additional resources to be sent to the border, as there are already extremely long wait times for those seeking asylum at these ports of entry.
The suspension expires after 90 days. But within that time, the secretary of state, the attorney general, and the secretary of DHS can recommend that the president extend or renew the suspension.
Go deeper: How the U.S. asylum process works
Go deeper