NYT digitizes millions of photos going back to 19th century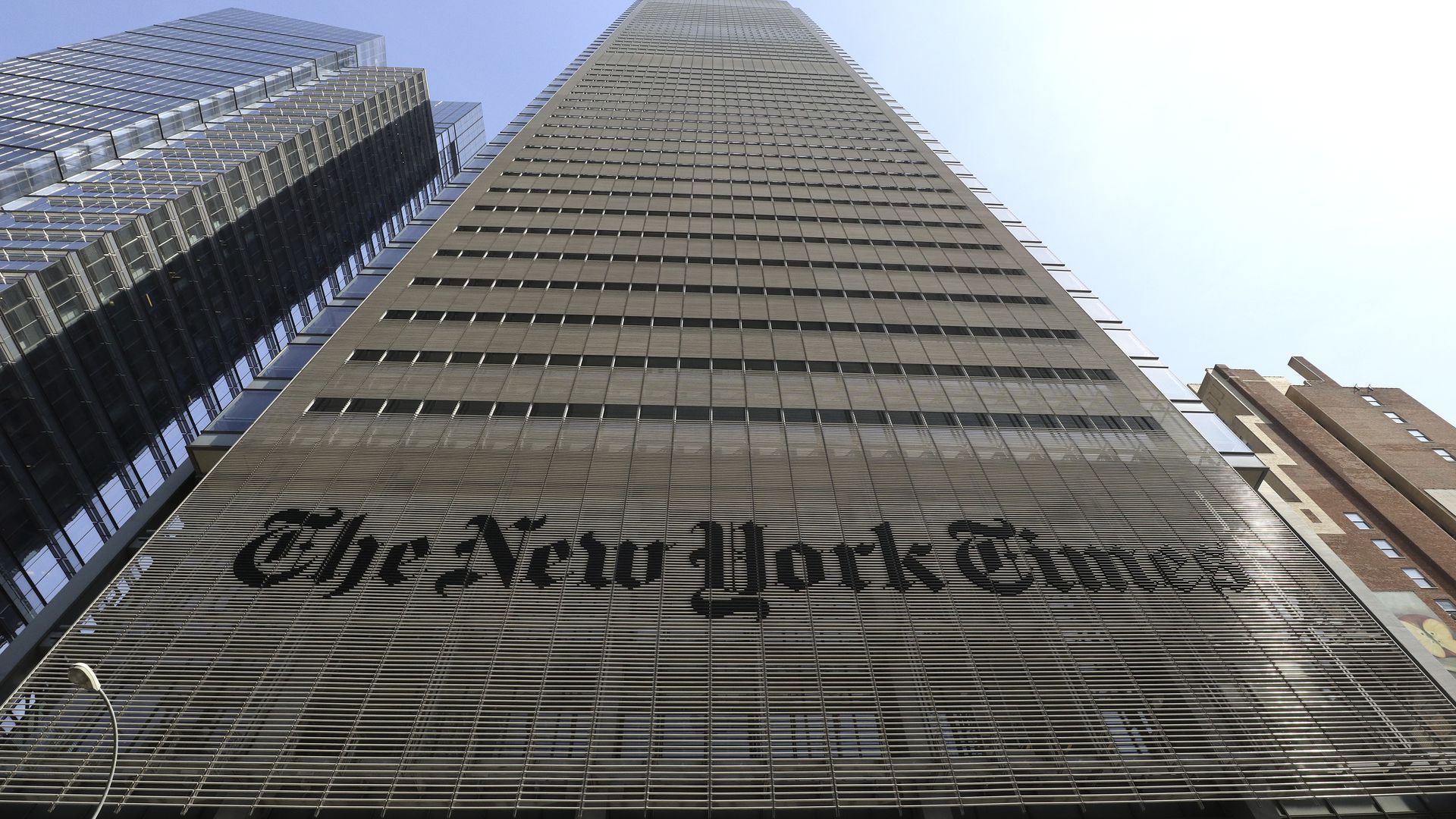 The New York Times is digitizing millions of historical photos dating back to 1896.
Why it matters: While there isn't an immediate business case for the move, The Times hopes that by digitizing its photo library, it can eventually move some of that material into its licensed library of syndicated material. It also believes that new editorial features that develop from the archived photos could bolster digital subscriptions.
How it works: There is a team dedicated to archiving the material and photo data online, as well as an archival storytelling team that is assigned to creating new stories and content using the digitized material.
The company is working with Google to upload archives onto Google's Cloud, where the images will stored. They will work with Google to sort metadata from photos on the Cloud as well.
Currently, the photo archives have been sitting three floors below The Times headquarters in New York City in a library that's internally dubbed "the morgue."
What to expect: "We're at the early stage digitizing things at this point so this is going to take a while," says Monica Drake, assistant managing editor at The New York Times.
"Every week we will be rolling out at least two stories inspired by what we find, trends we uncover and if there's any news event that makes stories we covered 50 years ago newly relevant, we'll be following up on those as well," Drake said.
Between the lines: Drake says the editorial goal is not to do this just for special occasions, but to make it a permanent fixture of coverage that helps readers reconsider history. "With the benefit of hindsight, you revisit stories you thought had ended long ago."
The Times kept gathering physical photos well into the 1990s, before digital cameras were fully integrated into modern society.
The big picture: Brands with decades of intellectual property have been using similar cloud technologies to digitize and modernize their content to make it applicable for new business cases and audiences.
The New York Times Cooking subscription, which has millions of paid subscribers, was built using thousands of digitized recipes from The Times' archives.
Companies that have decades of content, like DotDash and National Geographic, have done similar things.
The bottom line: For now, this project is not being managed by The Times' team that explores new products and ventures, but it's not out of the realm of possibility to think that a new, monetizable editorial feature could come from what's being uncovered.
Go deeper