Democrats could win 40 House seats, the most since Watergate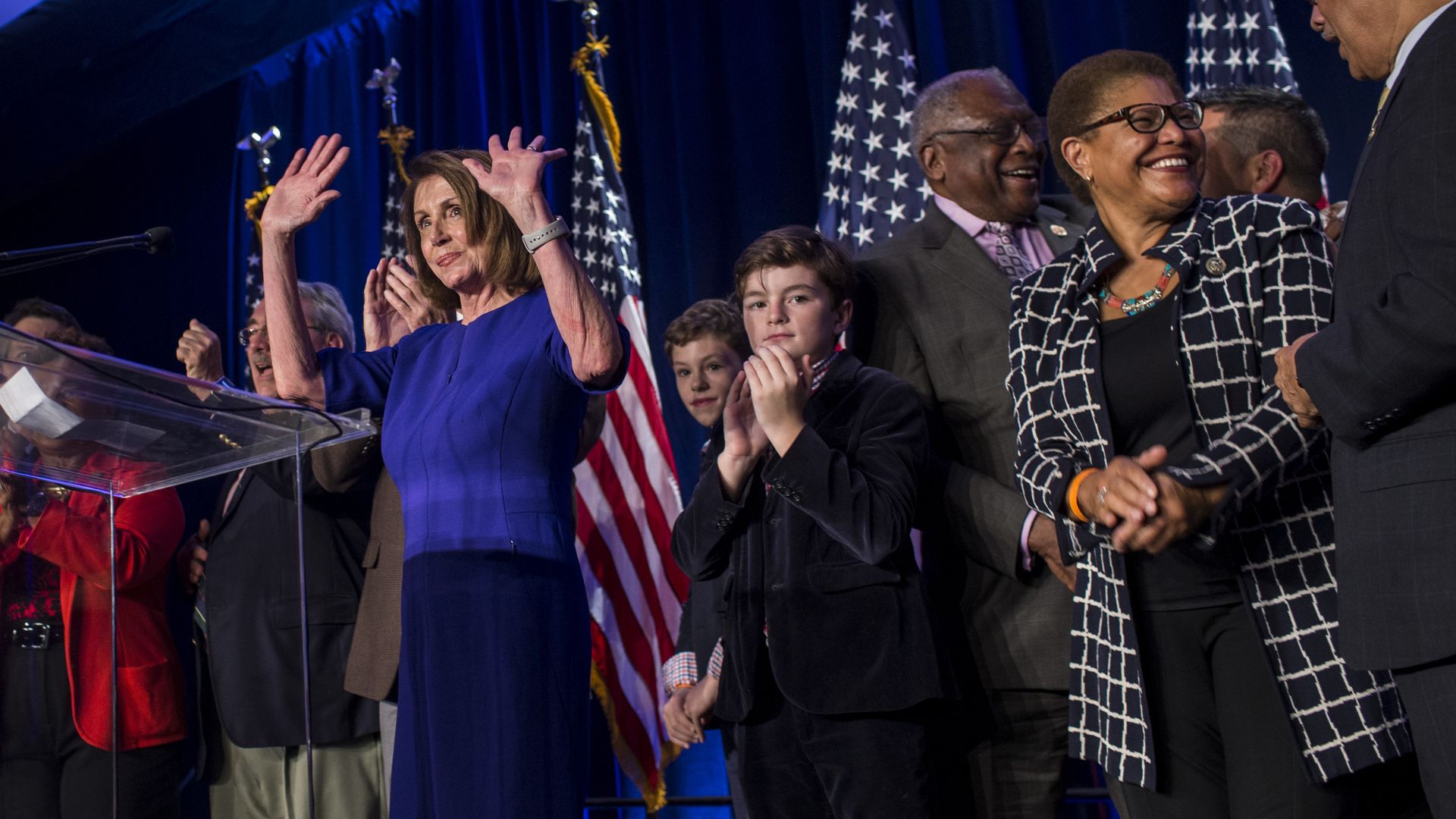 Democrats have won at least 33 seats, but they look poised to win closer to 40 — there are 13 races that are either not called or too close to call, and Democrats have a solid chance of winning seven of those.
Why it matters: We're officially in "blue wave" territory. Even if Democrats didn't win any additional House seats, they've already won the most number of seats since Watergate, when the party picked up 48 seats in 1974.
Go deeper