Ex-Facebook CIO looks to weave a better calendar in Woven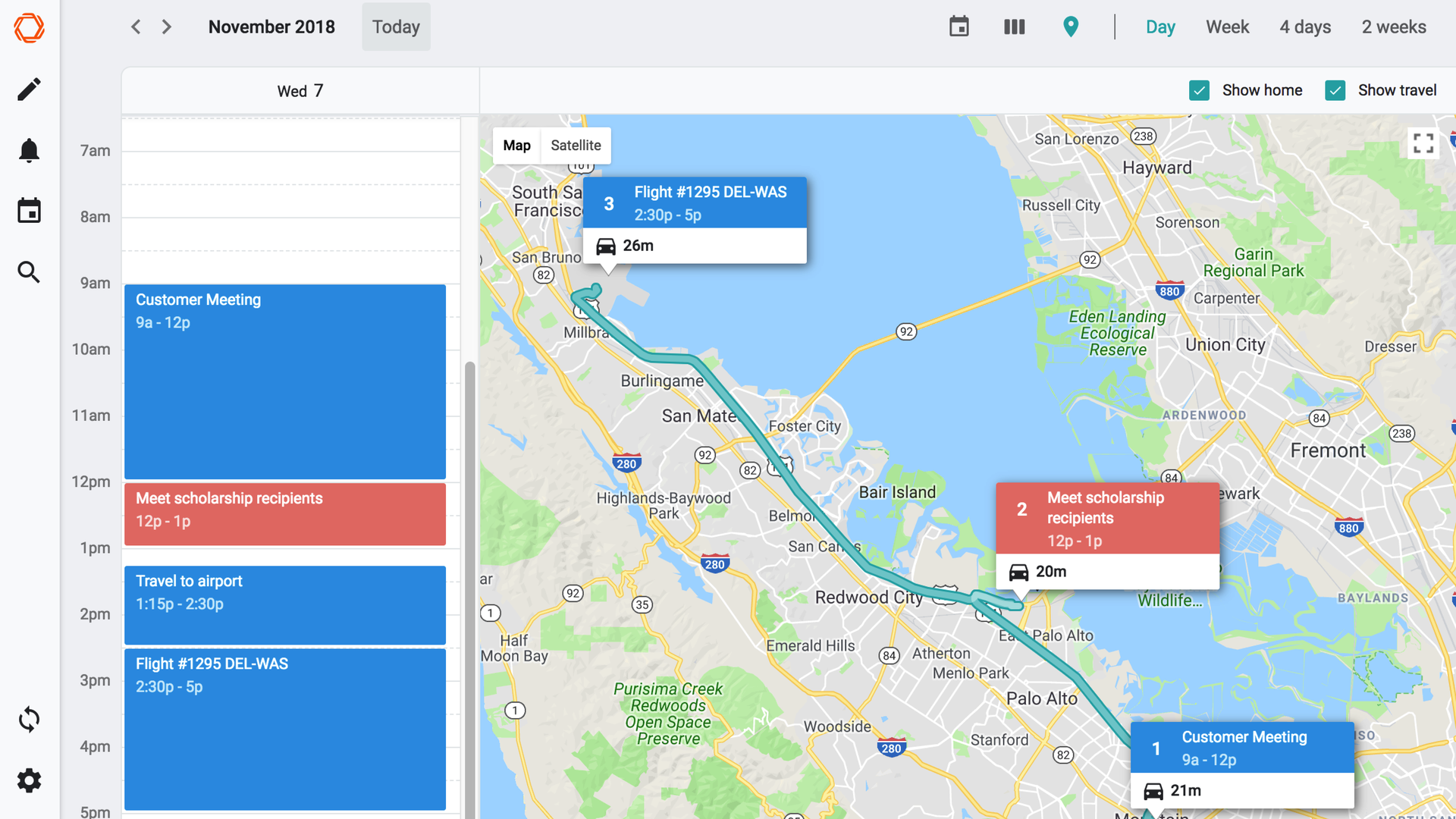 When he was Facebook's chief information officer, Tim Campos said he spent a lot of time hearing from executives how frustrating it was to deal with their calendar. So when he left the company in late 2016, he set out to build a better calendar.
Details: Woven, as the company and product are called, helps individuals better manage their time — including work, team and personal calendars — as well as ease the process of finding times to meet up with people.
"My job at Facebook was to make people as productive as possible," Campos tells Axios. "I care a lot about time."
The interface looks like a traditional calendar, but also allows for other ways to view your day, including a map view to schedule meetings in a way that makes geographic sense.
Yes, but: Lots of startups have tried to build a better mousetrap only to find themselves unable to unseat Microsoft and Google. Aware of that, Campos says he made Woven different.
How it works, per Campos: It doesn't replace GSuite or Outlook, but rather works on top of Microsoft's and Google's productivity tools. (The beta version launching today only supports Google's productivity suite, with Office support coming soon.)
Also, it works well even if only one person is a Woven user. Everyone hates it when someone wants them to sign up with a new service just to set up a meeting.
Users can get some of Woven's smarts even without signing up, Campos adds.
As for making money, Campos says there may be some features that are put behind a paywall. In the long term, he sees Woven as an enterprise play, offering analytics and other services to paying business customers.
Think: Slack or Dropbox to understand the business model.
What Campos doesn't have is big company resources. The startup is just a dozen people and has raised $4.8 million in seed funding.
Go deeper