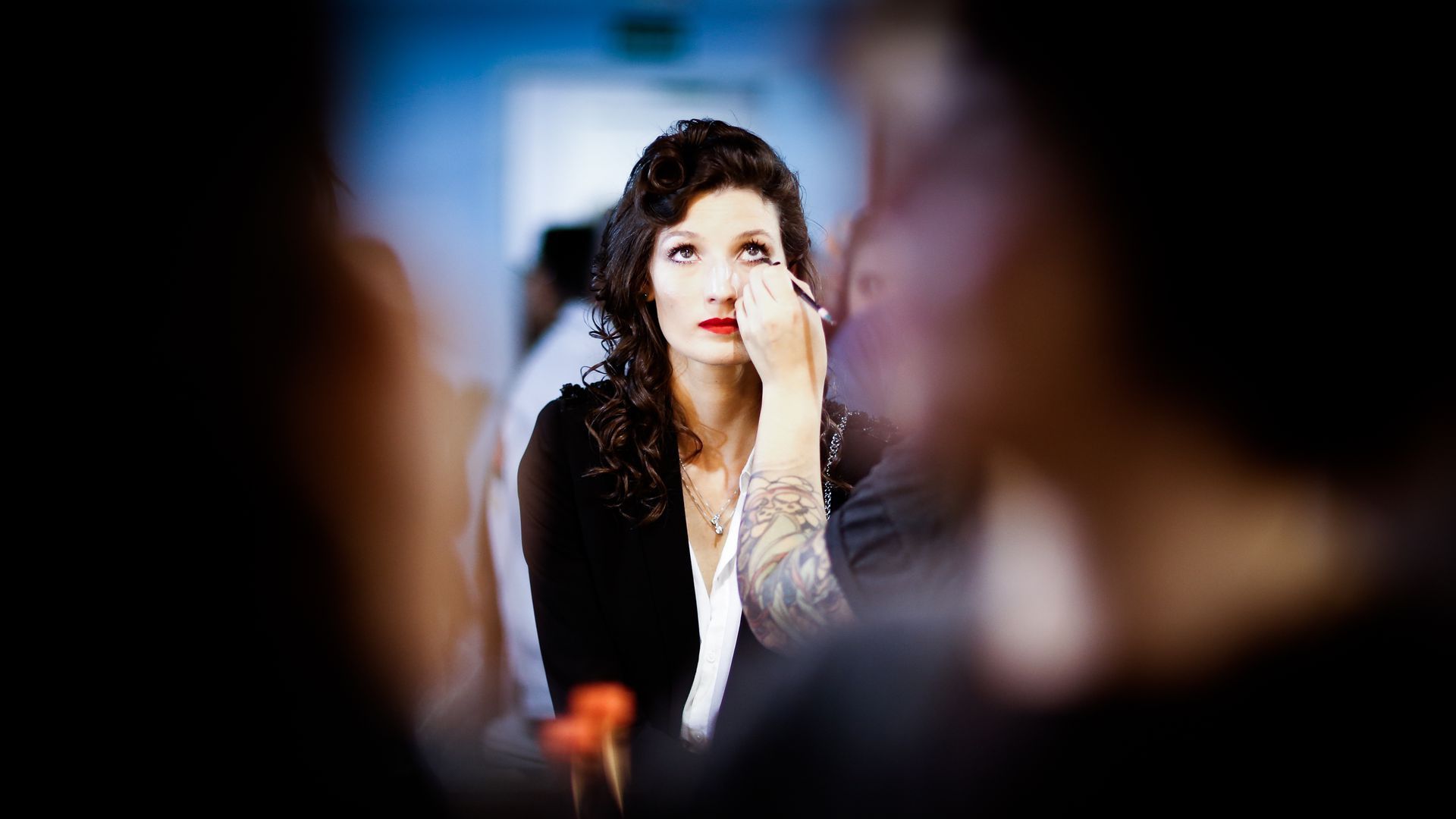 Big Tech — Amazon, Google, Facebook and Apple — is using data and augmented reality in a push into the $265 billion-a-year beauty retail market.
Why it matters: Tech giants own increasingly granular data about the people who search, socialize and shop on their platforms, giving them a strong start at countering the current dominance of brick-and-mortar stores.
Amazon already has a 20% share of online beauty retail — and it's growing.
Walmart remains far and away the biggest beauty retailer in the U.S., capturing a whopping 27.6% of the total market in 2017, according to Coresight Research.
But Amazon has recently launched a line of low-priced, private-label personal care and beauty basics, like face washes and shaving creams, per market research firm CB Insights.
Google has partnered with Sephora, the iconic makeup brand, and Google Home users can book treatments at Sephora or take beauty quizzes.
Google's other weapon is the community of beauty influencers on YouTube whose videos get millions of views. Google is partnering with traditional beauty brands like Neutrogena that want to put their products in front of those viewers through ads on viral beauty vlogs, CB Insights says.
Facebook is using all parts of its platform in a concentrated beauty push.
It's experimenting with beauty bots that chat with customers on Messenger. It's also using augmented reality, where customers can "try on" products to see what they look like, per CB Insights.
It's mining advertising data to offer companies insights on what beauty products its users like and buy.
Apple is also working with developers on augmented reality apps that will let iPhone and iPad users try on makeup at home, CB Insights says.
Go deeper