2. The caravan Trump should fear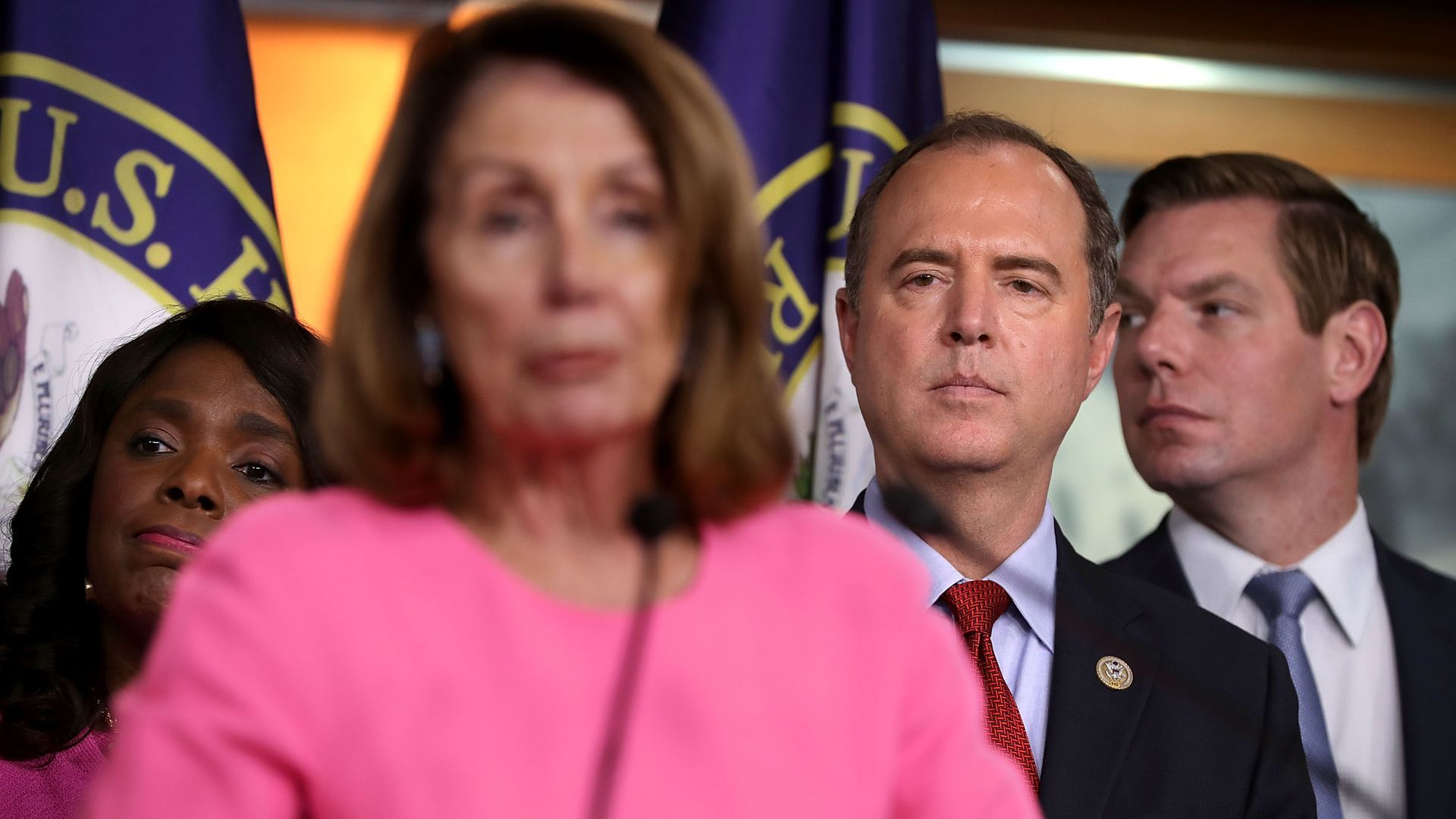 With a new Democratic House majority, the Trump White House is bracing for a caravan of subpoenas covering everything from Russia to business deals to soon be headed their way. 
What they're saying: House Democratic Leader Nancy Pelosi said in her victory speech: "Today is more than about Democrats and Republicans. It's about restoring the Constitution's checks and balances to the Trump administration."
The big picture: Democratic House committee chairs will now have subpoena power, with the ability to demand emails, budgets, schedules, meeting notes and testimony from top administration officials.
White House officials from previous administrations say the Trump White House is thoroughly unstaffed and unprepared for the onslaught that's coming.
"The treasure hunt for Donald Trump's tax returns is on the way," MSNBC's Chris Matthews said.
And House Democrats will have the power to impeach, although conviction by the Senate — extremely unlikely — would be required to remove the president from office.
The coming hell ... In August, Jonathan Swan reported that Capitol Hill Republicans were circulating a spreadsheet previewing the investigations Democrats would likely launch if they flipped the House.
Among the targets: Trump family businesses ... Trump dealings with Russia ... James Comey's firing ... Trump's firing of U.S. attorneys ... White House staff's personal email use ... Cabinet secretary travel ... The travel ban ... Family separation ... Hurricane response in Puerto Rico ... and many more.
Alumni of George W. Bush's White House recalled what it was like after Democrats won the House in 2006.
Fox News' Dana Perino, who was Bush's press secretary, said: "Every morning, there was another 'make sure you preserve documents' — a document request. It really does become a grind."
MSNBC's Nicolle Wallace, who was Bush's communications director, said this will be "the first time that Donald Trump, as president, will be accountable to anybody ... a political earthquake; an investigative earthquake."
Be smart: Democrats privately predict impeachment hearings will hit in 2019.
But even if the House voted to impeach, Trump needs only 34 Senate Republicans to keep his office. (It takes 67 votes to remove a sitting president.) Trump's standing with Senate Rs is sky high, especially after last night. 
Go deeper:
Go deeper