Inside the Saudi crown prince's meeting with U.S. evangelicals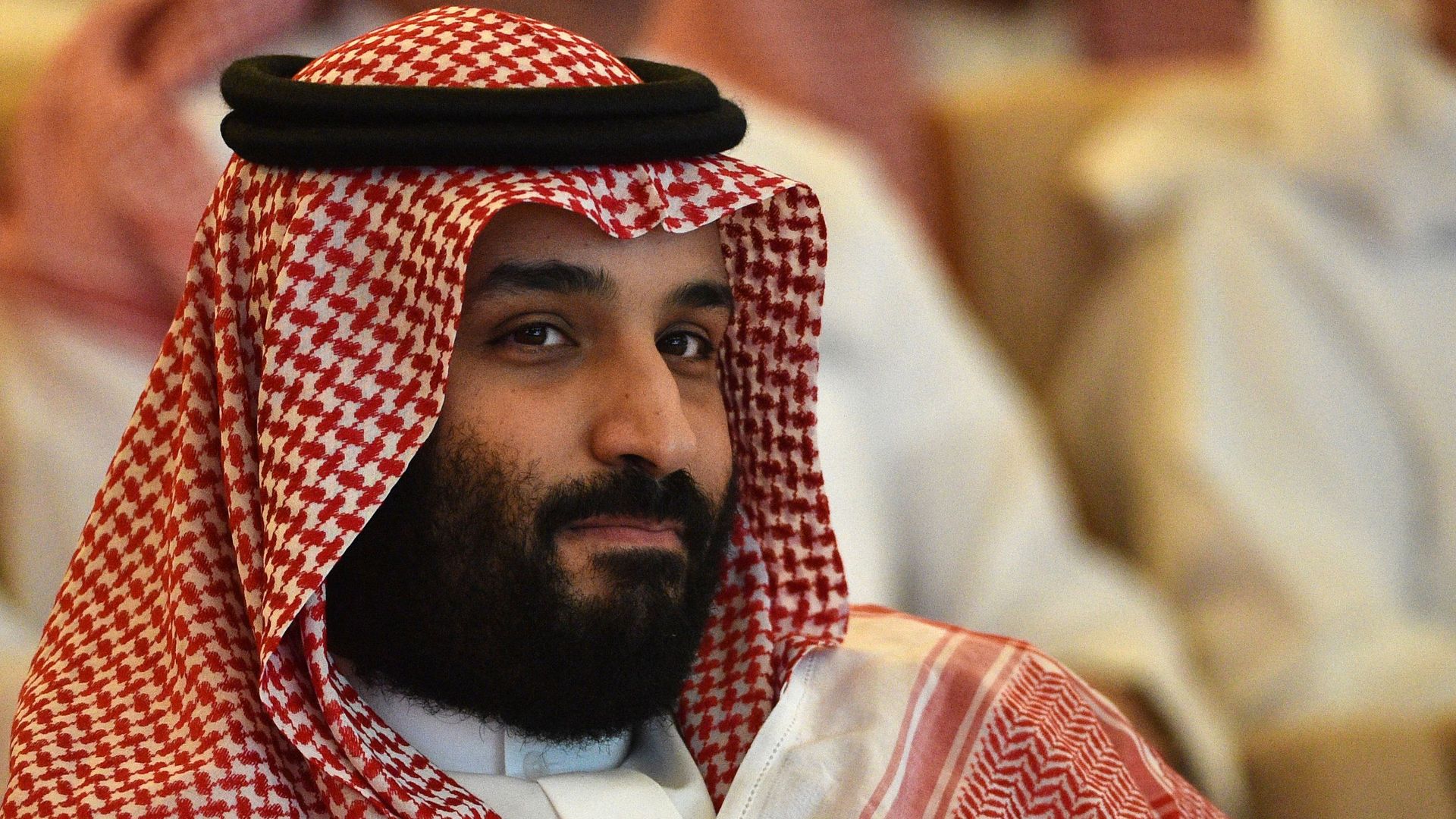 Saudi Crown Prince Mohammed Bin Salman (MBS) told a group of American evangelical leaders last Thursday that he is going to punish those responsible for the murder of Jamal Khashoggi but stressed that the crisis must not shift the focus away from the Iranian threat in the region and the world, Joel Rosenberg, who organized the delegation and attended the meeting, told me.
Inside the room: Rosenberg said MBS attacked Turkish President Recep Tayyip Erdogan, the Iranians and even the Russians. "He said his enemies are using everything they can to exploit this situation and make it worse," Rosenberg said. "He said, 'Listen, I am arresting people, firing people. Iran? When they kill people are they arresting people? No. You get promoted. What about the Russians? What about the Turks?'"
Rosenberg — a dual U.S.-Israeli citizen who heads an evangelical foundation, lives in Israel and once worked with Prime Minister Benjamin Netanyahu — organized the visit to Saudi Arabia. He told me that the Khashoggi murder was the first issue raised in the meeting, and "the crown prince was not defensive about it."
"He said, 'Listen, this is a heinous act,' Rosenberg told me. "He said, 'It's a terrible mistake and we have already arrested 18 people. I fired 5, we are going to get to the bottom of this and people will have to pay. It's a completely unacceptable mistake and it comes at a time that threatens all the reforms we are trying to get done. It's a disaster.'"
The Saudi crown prince used the meeting with the delegation, which included some of President Trump's staunchest evangelical supporters, to convey a message to the White House and to Senate Republicans who are pushing for sanctions against Saudi Arabia.
"He had two messages on this," Rosenberg said. "'It was horrible and unacceptable' and 'I can't let this stop me from all the reforms we have to get done to make life better for the Saudi people and to protect ourselves from the enemies — Iran, the Muslim brotherhood, al-Qaeda, ISIS.'"
The Saudi crown prince spoke for half an hour about the Israeli-Palestinian conflict and about the warming relations between Saudi Arabia and Israel, Rosenberg said.
"We did bring up — maybe the most sensitive issue was ... the Israeli-Palestinian conflict. On that he talked to us at length but asked us not to be public on that part of the conversation."
Background: The evangelical delegation's visit to Saudi Arabia and meeting with MBS were scheduled long before the Khashoggi crisis exploded. The members of the delegation consulted White House officials while deciding whether to go ahead with it. They ultimately decided to go, citing the unprecedented nature of the meeting, and MBS sat with the group for 2 hours in his palace in Riyadh.
Go deeper