Benioff-backed homeless aid measure passes in San Francisco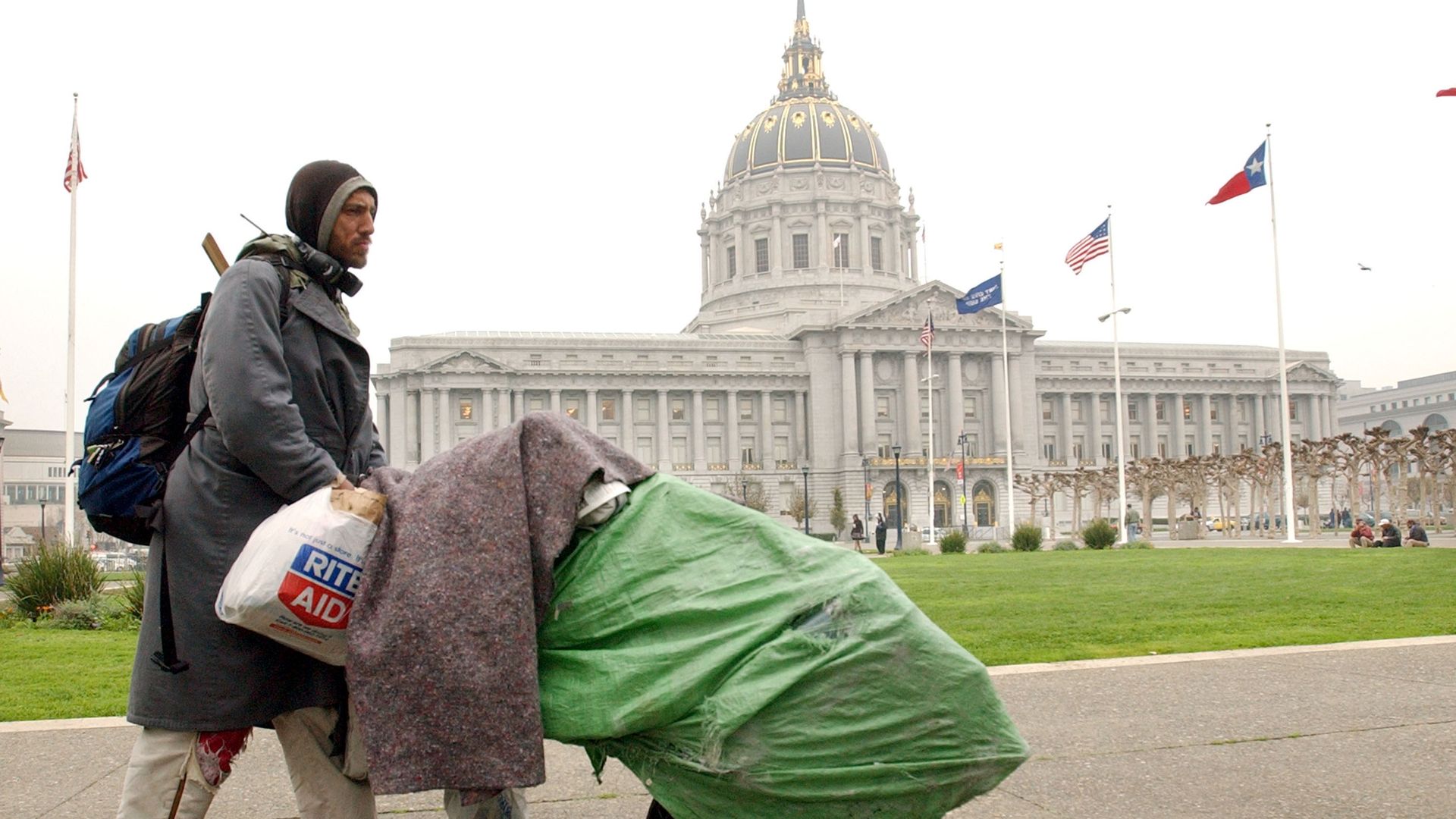 Salesforce founder Marc Benioff scored a major victory in Tuesday's election as voters approved a bill he had strongly backed to help end homelessness in San Francisco.
Why it matters: The initiative, known as Proposition C, will require big businesses (including Salesforce) to pay for new services to help fight homelessness.
Prop C had been opposed by some fellow techies including Twitter and Square CEO Jack Dorsey, Zynga co-founder Mark Pincus, and Stripe CEO Patrick Collision as well as San Francisco Mayor London Breed.
How it works: Prop C raises the gross receipts tax on San Francisco-based businesses taking in more than $50 million. The additional tax varies between 0.175% to 0.69%, depending on the type of business. (The categories were a sore spot for some businesses that believe they were misclassified and over-taxed.)
What they're saying:
Benioff: "Prop C's victory means the homeless will have a home & the help they truly need! Let the city come together in Love for those who need it most! There is no finish line when it come to helping the homeless."
Pincus (earlier this week): "Prop c is the dumbest, least thought out prop ever. Please get the facts and vote no. Then lets all focus on real solutions for sf."
The bottom line: Prop C will add much needed funding to help with San Francisco's increasing homelessness problem. Less clear is what impact the added tax might have on tech companies trying to decide where to locate.
Go deeper