Top Judiciary Democrat demands answers into Sessions' resignation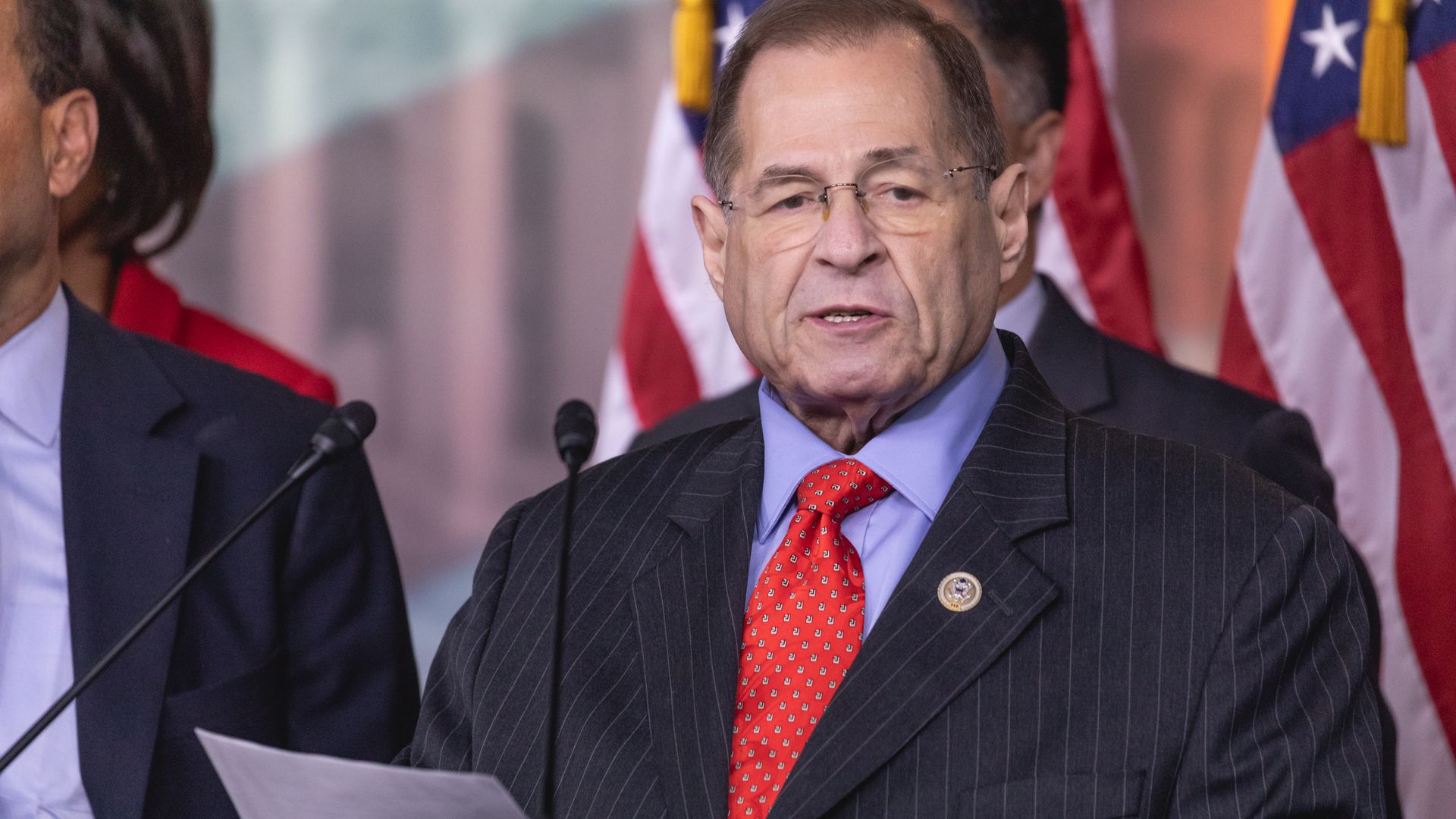 In response to Attorney General Jeff Sessions' resignation Wednesday at the request of President Trump, Rep. Jerry Nadler (D-N.Y.) tweeted: "Americans must have answers immediately ... Why is the President making this change and who has authority over Special Counsel [Robert] Mueller's investigation? We will be holding people accountable."
Why it matters: Nadler is the top Democrat on the House Judiciary Committee and the likely future chairman of that committee now that Democrats have taken taken back the House. This means he could oversee a potential probe of Sessions' exit.
One more thing: In April, Nadler and other Democrats introduced the Special Counsel Independence and Integrity Protection Act, a bill to protect Special Counsel Robert Mueller from getting fired.
The measure advanced to the Senate, but Senate Majority Leader Mitch McConnell said he wouldn't bring it to the floor for a vote.
The backdrop: Trump has repeatedly gone after Sessions for having recused himself from the Russia investigation, which Mueller is now overseeing.
Go deeper