Democratic Sen. Claire McCaskill concedes in Missouri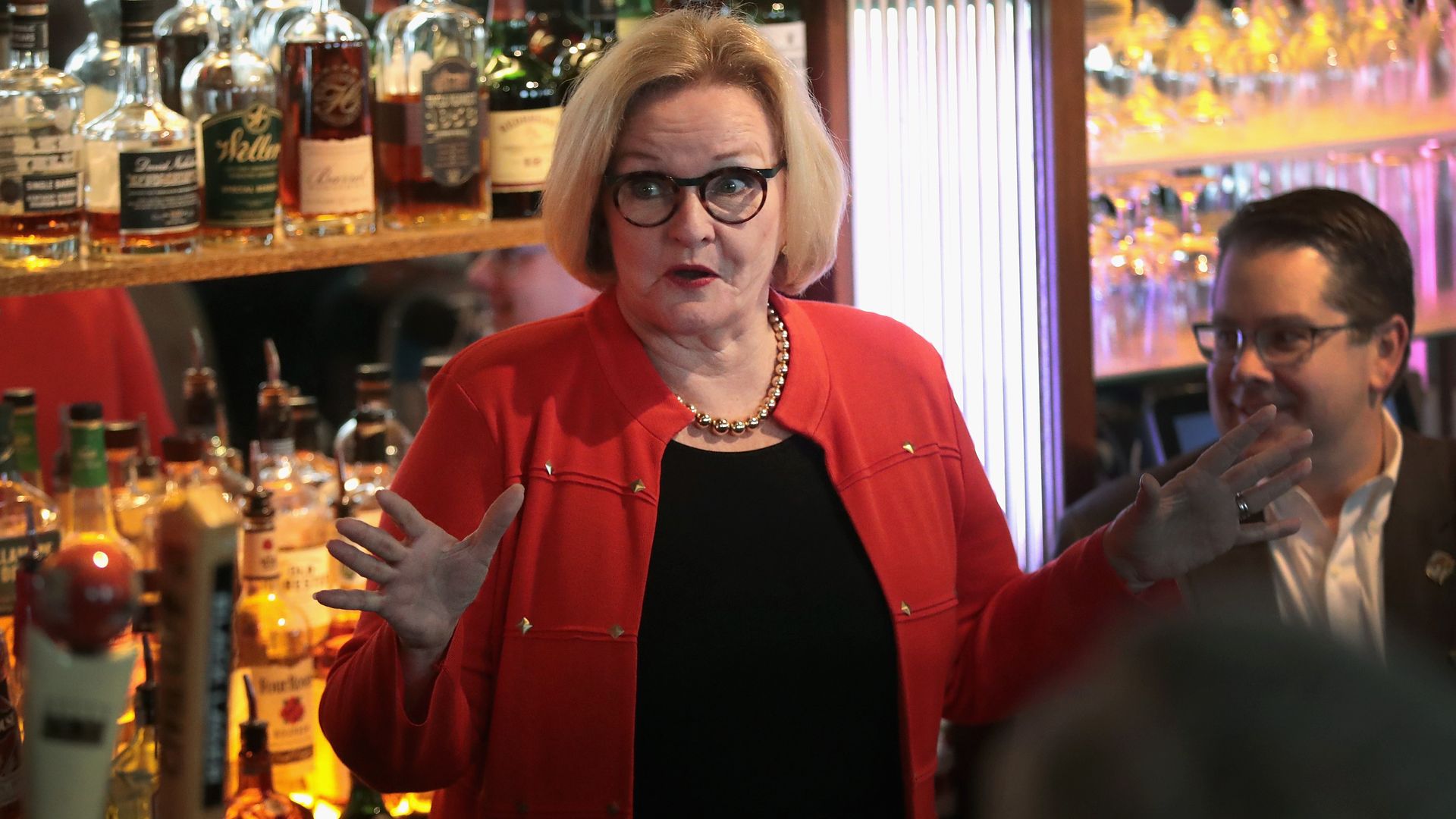 Sen. Claire McCaskill (D-Mo.) has conceded her Senate seat to the state's Attorney General Josh Hawley.
Keep the fire burning, because there is justice around the corner.
— Sen. Claire McCaskill on Tuesday night
The big picture: President Trump, who won the state handily in 2016, had two rallies in support of Hawley and other Republican candidates. The Republicans have flipped three Senate seats so far, including McCaskill's.
Go deeper