Boeing warns sensor in 737 MAX could cause planes to nosedive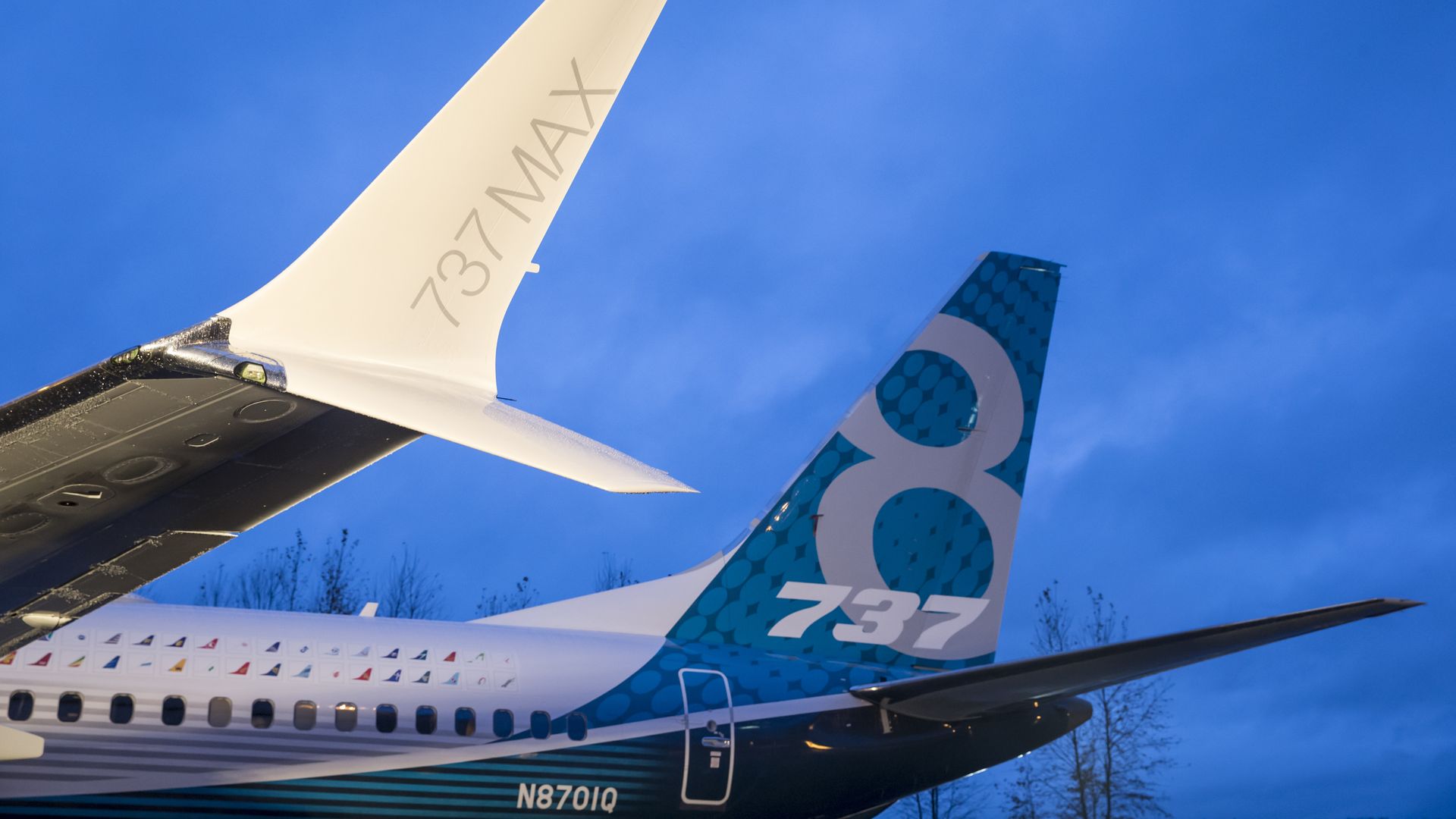 In the wake of a Lion Air crash that left 189 people dead off the coast of Indonesia last week, Boeing has issued a bulletin to airlines warning that erroneous readings by a key sensor could cause 737 MAX airplanes to suddenly nosedive, reports Bloomberg.
Why it matters: Per Axios science editor Andrew Freedman, the Lion Air crash is the first to involve the 737 MAX, which is a more powerful and efficient version of the popular 737. The aircraft is used on trans-Atlantic routes, and more than 4,700 are on order worldwide, Boeing says on its website. The Federal Aviation Administration plans to issue a directive requiring pilots to follow Boeing's safety bulletin, per Reuters.
The details: The preliminary findings of the Lion Air investigation have focused on erroneous input from one of the plane's angle of attack indicators. Such indicators feed instruments and pilots information about whether the nose is pointed up or down, and by how much. Erroneous readings could cause the plane's computers to detect an impending stall, or loss of lift, and force the nose down, overriding the pilot's inputs.
Boeing has sent 737-MAX operators instructions on how to control the plane in the event this should occur.
Go deeper