Alexandria Ocasio-Cortez becomes youngest woman elected to Congress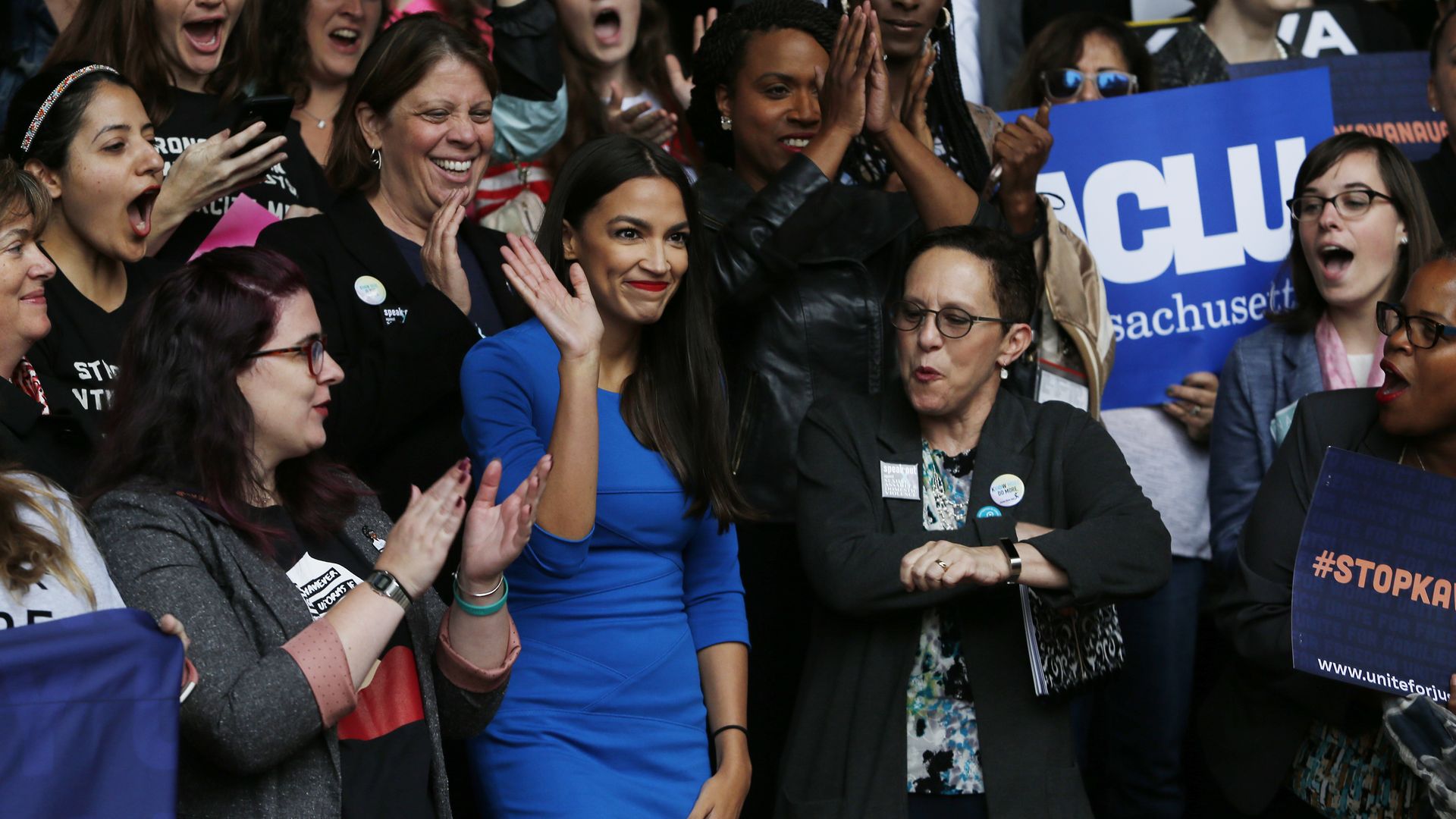 Democrat Alexandria Ocasio-Cortez has won New York's 14th district with 77% of the vote, making her the youngest woman ever elected to Congress at 29-years-old.
Why it matters: Ocasio-Cortez upset Rep. Joe Crowley, who was chair of the House Democratic Caucus, in the Democratic primary earlier this year. She was expected to win the seat over her Republican challenger Anthony Pappas. Ocasio-Cortez has sparked renewed energy in the far left of the Democratic party.
Go deeper