Trump boasts about having "retired" Jeff Flake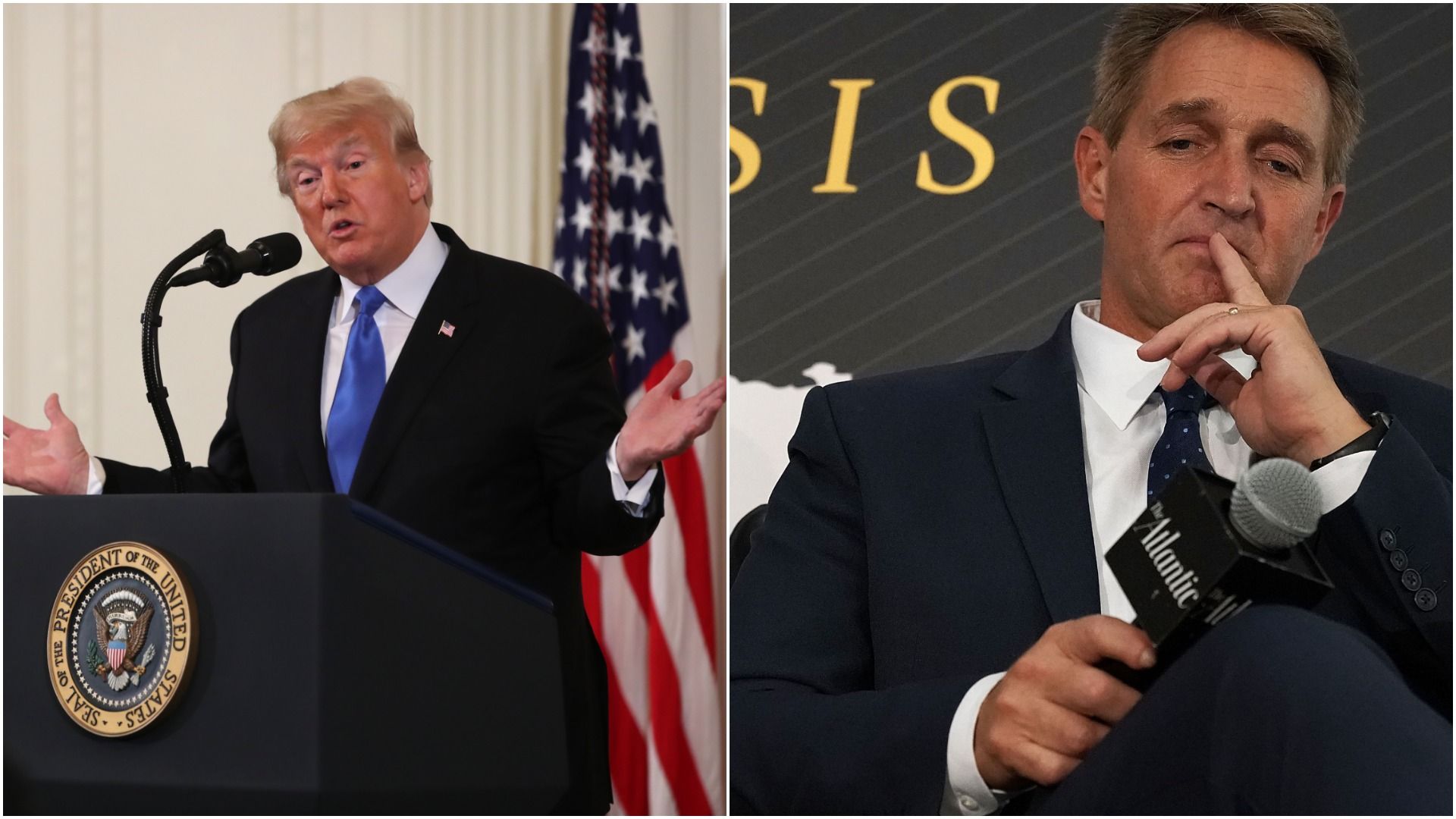 President Trump boasted today about driving Sen. Jeff Flake into retirement, saying that he did the country a "great service" by doing so. "I'm very proud of it."
Why it matters: Flake, a longtime Trump critic, announced his retirement in an emotional speech last year during which he targeted Trump as being responsible for the "flagrant disregard of truth and decency" in modern politics. Trump has also repeatedly attacked Flake as being "weak" and "toxic." Earlier today, Flake outlined his disappointment with Trump in a Washington Post op-ed where he urged the Republican Party to move beyond "the current cult of the president's personality."
Go deeper