With U.S. sanctions back in effect, Iran likely to bide its time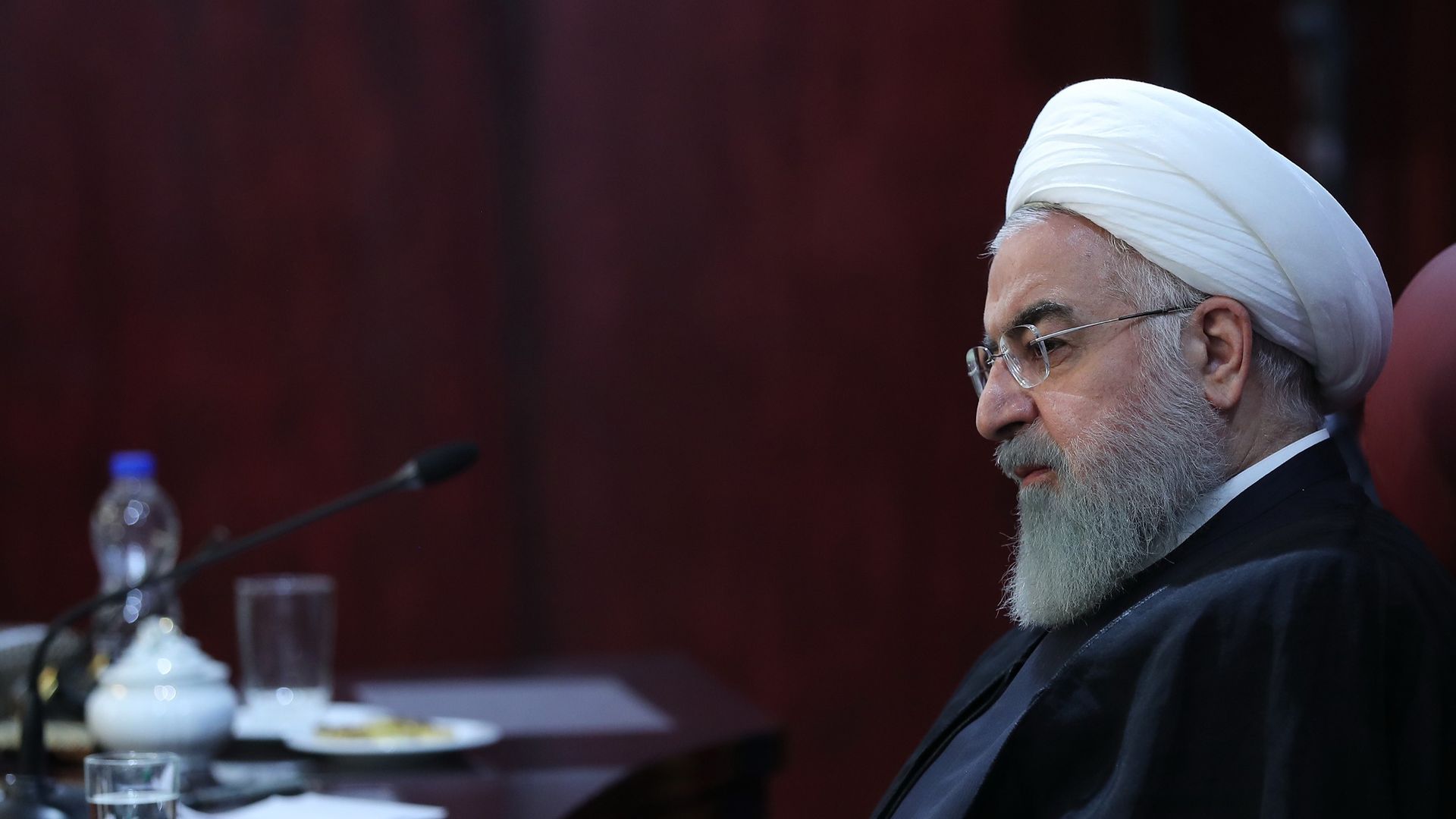 In a Sunday interview heralding the sanctions that have now been restored against Iran, Secretary of State Mike Pompeo issued a warning to "watch the Iranians." How Iran responds to the U.S.' imposition of sanctions — which include penalties against Tehran's energy, shipping, insurance and banking sectors — matters just as much as the U.S.' will to enforce them.
The big picture: There is a growing consensus among analysts that Tehran will likely attempt to wait out the Trump administration and refrain from breaching the nuclear deal. Should Tehran hunker down and play for time, the Trump administration will need to find creative ways to tighten the sanctions belt such that time will cost the regime money, and lots of it.
Background: Since the U.S. left the nuclear deal on May 8, Tehran has engaged in rhetorical bombast against Washington, tried to use "lawfare" to undermine sanctions, both intimidated and courted the EU, and demonstrated its growing ballistic missile capabilities. However, Iran has refrained from overtly escalating its nuclear program beyond the caps imposed by the 2015 nuclear deal.
A policy of nuclear restraint would likely be informed by a larger political strategy to keep the goodwill of the international community. It would also speak to a more nuanced understanding of U.S. domestic fissures and how readily U.S. foreign policy can change depending on the party or president in charge.
What's next: Just because Iran might limit escalation in the nuclear domain doesn't mean it won't respond at all. Tehran could resume public flight tests of medium-range, nuclear-capable ballistic missiles or its naval harassment of U.S. vessels in the Persian Gulf.
Moreover, Iranian security planners believe that the U.S. has been defeated in the Middle East. This belief could cause the regime to double down in Yemen, Iraq, Syria or Lebanon in an attempt to solidify and press regional gains.
The bottom line: As the sanctions enter into force, Tehran will be forced to contemplate its escalation options. The time, method and manner of the response will reveal much about how the Iranians assess U.S. resolve, as well as how hard the sanctions are biting.
Behnam Ben Taleblu is a research fellow at the Foundation for Defense of Democracies
Go deeper