Trump will "probably not" meet Putin in Paris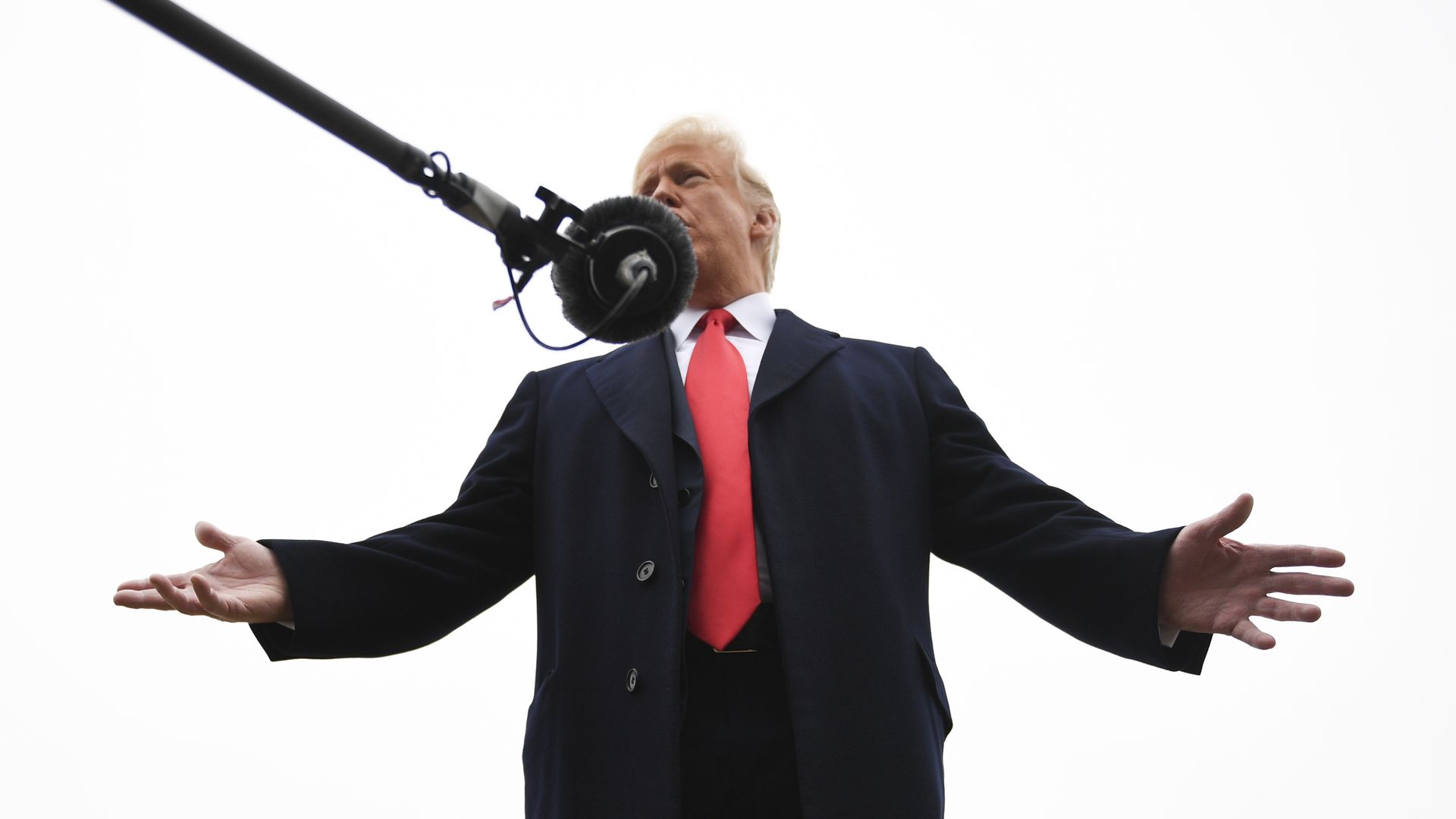 President Trump told reporters on Monday that he probably would not have a meeting with Vladimir Putin in Paris next week, but that they would meet at the G20 summit in Argentina later this year.
Why it matters: In late October, National Security Adviser John Bolton said that Trump and Putin would meet in Paris during the 100th anniversary of the armistice ending World War I. The last time Trump met with Putin, he was widely criticized for flattering Putin and for saying that he didn't see "any reason" for Russia to interfere in the U.S. elections. Trump also said that he will announce his new UN ambassador by the end of this week.
Go deeper