NBC, Fox News, Facebook pull controversial Trump anti-immigration ad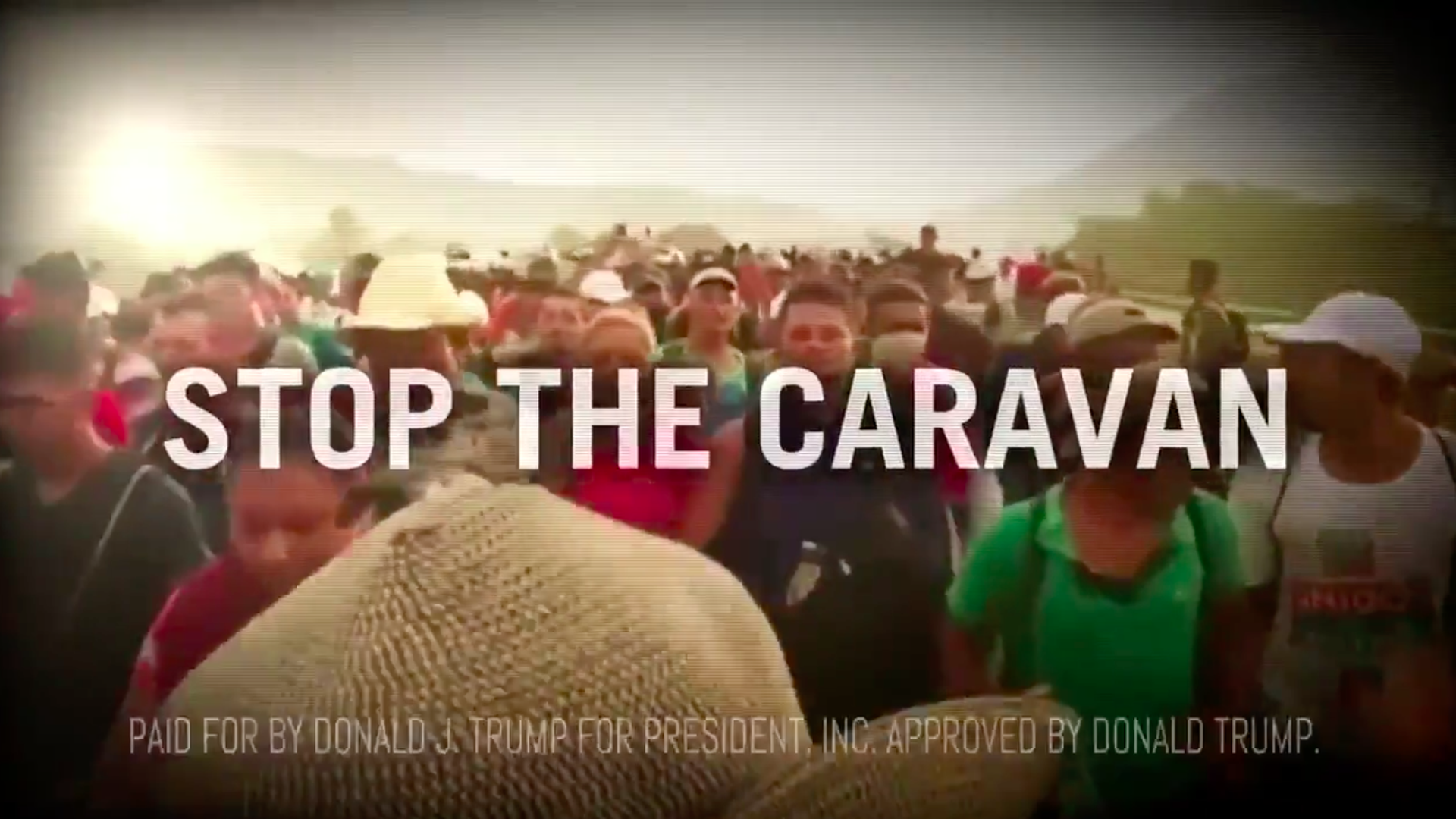 NBC, Fox News and Facebook have pulled a controversial anti-immigration ad paid for by President Trump's campaign. CNN, meanwhile, refused to air the ad at all, calling it "racist."
The backdrop: The 30-second ad, a shorter version of a clip Trump tweeted last week, depicts undocumented Mexican immigrant Luis Bracamontes, who received the death penalty for murdering two police officers in 2014. Unlike Trump's tweet, the ad does not falsely blame Democrats for letting Bracamontes into the country, but it does attempt to connect Bracamontes and his crimes to the migrant caravan traveling through Mexico to the U.S. border.
The ad aired on four networks before being pulled, according to iSpot data obtained by Axios.
Fox Business: 8 airings
Fox News: 6 airings
MSNBC: 3 airings
NBC: 1 airing
What they're saying:
CNN: "CNN has made it abundantly clear in its editorial coverage that this ad is racist. When presented with an opportunity to be paid to take a version of this ad, we declined. Those are the facts."
NBC: "After further review we recognize the insensitive nature of the ad and have decided to cease airing it across our properties as soon as possible."
Fox News: "Upon further review, Fox News pulled the ad yesterday and it will not appear on either Fox News Channel or Fox Business Network," head of ad sales Marianne Gambelli said through an FNC spokesperson.
Facebook: "This ad violates Facebook's advertising policy against sensational content so we are rejecting it. While the video is allowed to be posted on Facebook, it cannot receive paid distribution," a spokesman told The Daily Beast.
Donald Trump Jr. mocked CNN as fake news on Twitter for refusing to air the ad, telling his followers to "Remember this on Tuesday."
President Trump, when asked about the controversy, told reporters, "We have a lot of ads. They certainly are effective, based on the numbers that we're seeing. ... A lot of things are offensive. Your questions are offensive."
Editor's note: This story has been updated to reflect new data from iSpot.
Go deeper