Big Retail's holiday shipping war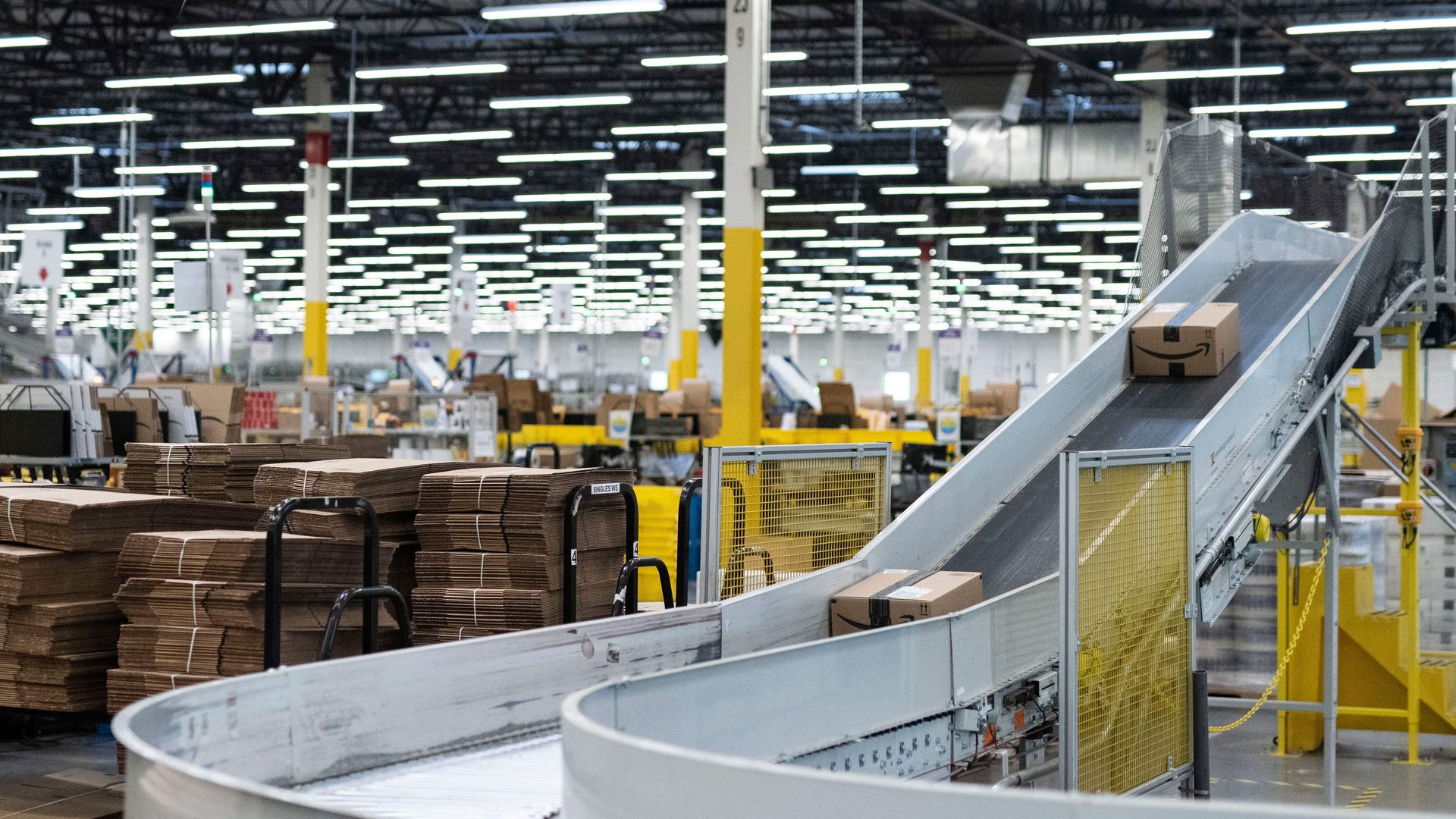 Amazon has kicked off the holiday shopping season with an aggressive shot over the bow of its competitors — free shipping, including for non-Prime members.
Why it matters: After capturing half of all U.S. online holiday sales last year, Amazon is now plotting how it can lure even more customers in what's expected to be a $720 billion shopping bonanza this holiday season, per the National Retail Federation.
This is "yet another example of the steps retail heavyweights such as Amazon, Walmart, Target, etc. will take to continue to expand market share, and they will use every weapon in their arsenal to accomplish this," Moody's analyst Charlie O'Shea said in a note.
O'Shea tells Axios: "Amazon's primary advantage continues to be a profit-agnostic shareholder base, which allows it to invest in virtually any area, at almost any cost, with no negative impact on its share price. This is an advantage that no other retailer enjoys."
The details: Amazon will waive the $25 minimum purchase that its non-Prime members must meet for free shipping. The deal lasts through the busy season.
The move is an easy way to get new people to try Amazon as Prime membership growth slows, says James Thomson, a former Amazon executive who now consults for retailers that sell on its platform.
Go deeper: The decline of Black Friday
Go deeper