Iran looks to Europe to keep nuclear deal alive as oil sanctions loom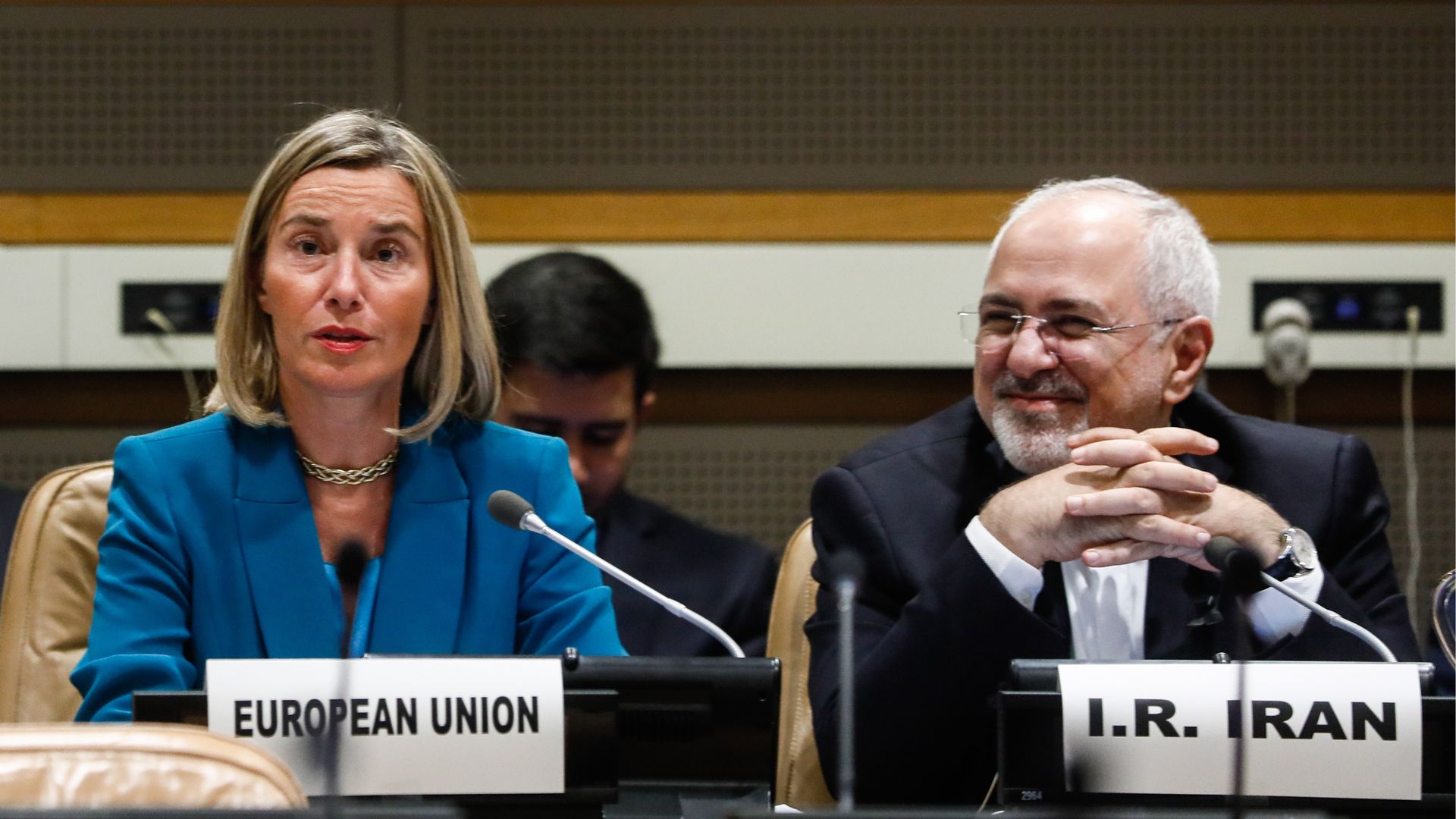 With U.S. sanctions on Iranian oil set to kick in Sunday at midnight, Iran's foreign minister has reached out to a number of key European leaders to reaffirm their countries' support for the 2015 nuclear deal, Politico reports.
Why it matters: The European Union has been vocal in its disapproval of President Trump's unilateral withdrawal from the Iran deal. The first round of U.S. sanctions, which went into effect in August, has already taken a significant toll on Iran's economy, but it's the second round — which targets Iran's critical oil exports — that could threaten total collapse. Iran's ability to preserve trade ties with the EU would undermine the Trump administration's "maximum pressure" approach to sanctions.
Go deeper