Netanyahu backs Saudis over Khashoggi killing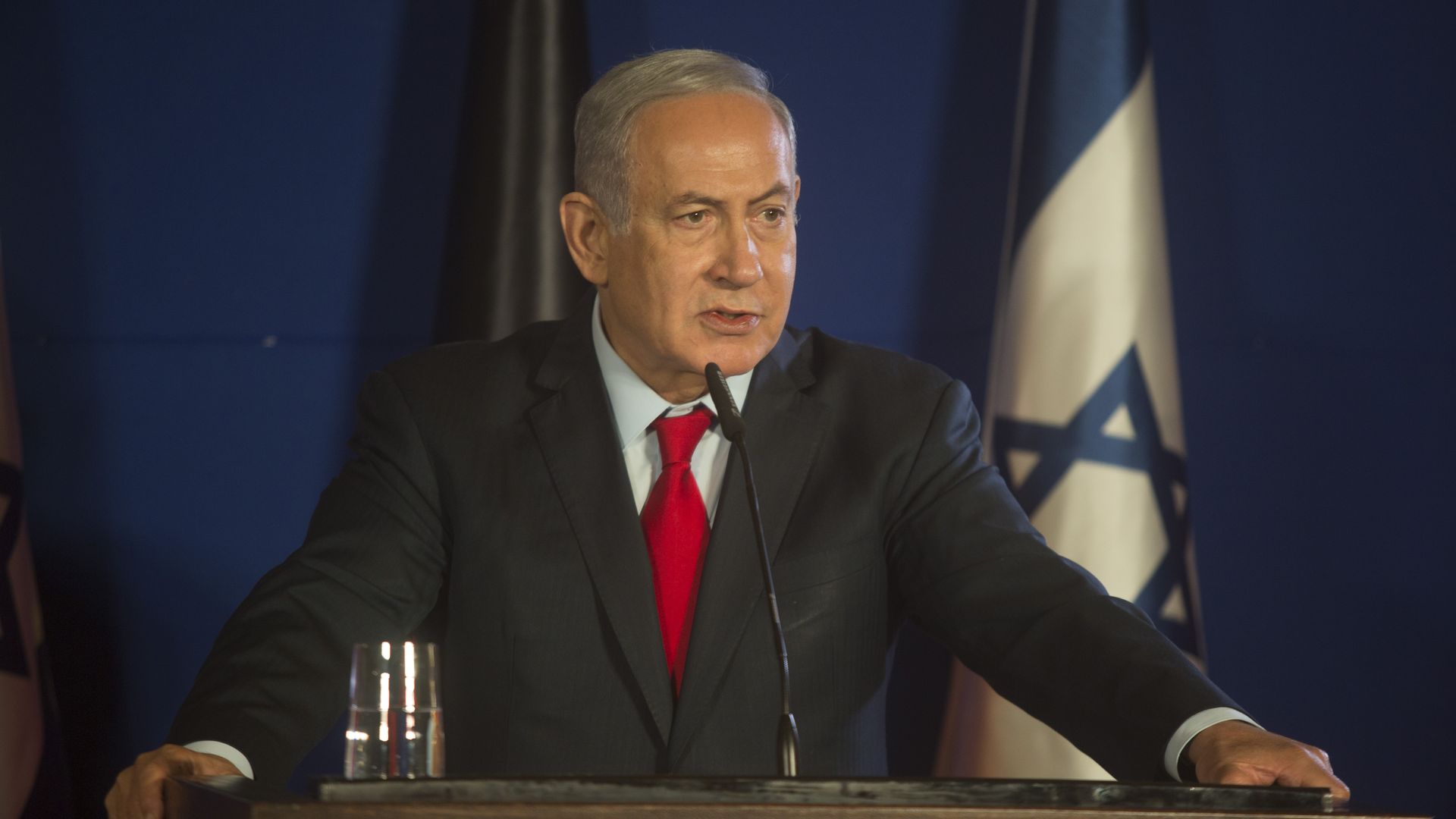 Israeli Prime Minister Netanyahu today spoke publicly about the killing of Saudi journalist Jamal Khashoggi for the first time and backed the Saudi government, which is trying to fend off international pressure over the crisis. 
Why it matters: Israel had been working mainly behind the scenes and refrained from speaking publicly on the Khashoggi affair. Netanyahu's statements show Israel still has the back of Saudi Crown Prince Mohammed Bin Salman — its secret ally over the last few years. 
During a press conference in Bulgaria, Netanyahu said: "What happened in the Istanbul consulate was horrendous and it should be duly dealt with. Yet the same time, I say it is very important for the stability of the world, for the region and for the world, that Saudi Arabia remain stable".
Netanyahu stressed that the larger problem in the region is not Saudi Arabia but Iran. He said: "We have to make sure that Iran does not continue the malign activities that it has been doing over the last few weeks in Europe. We have helped uncover two terrorist attacks — one in Paris, and the other one in Copenhagen — organized by the Iranian secret service. Blocking Iran is uttermost on our agenda for security, not merely for Israel but I believe for Europe and the world as well."
Go deeper