Millennial men are working less than they were pre-recession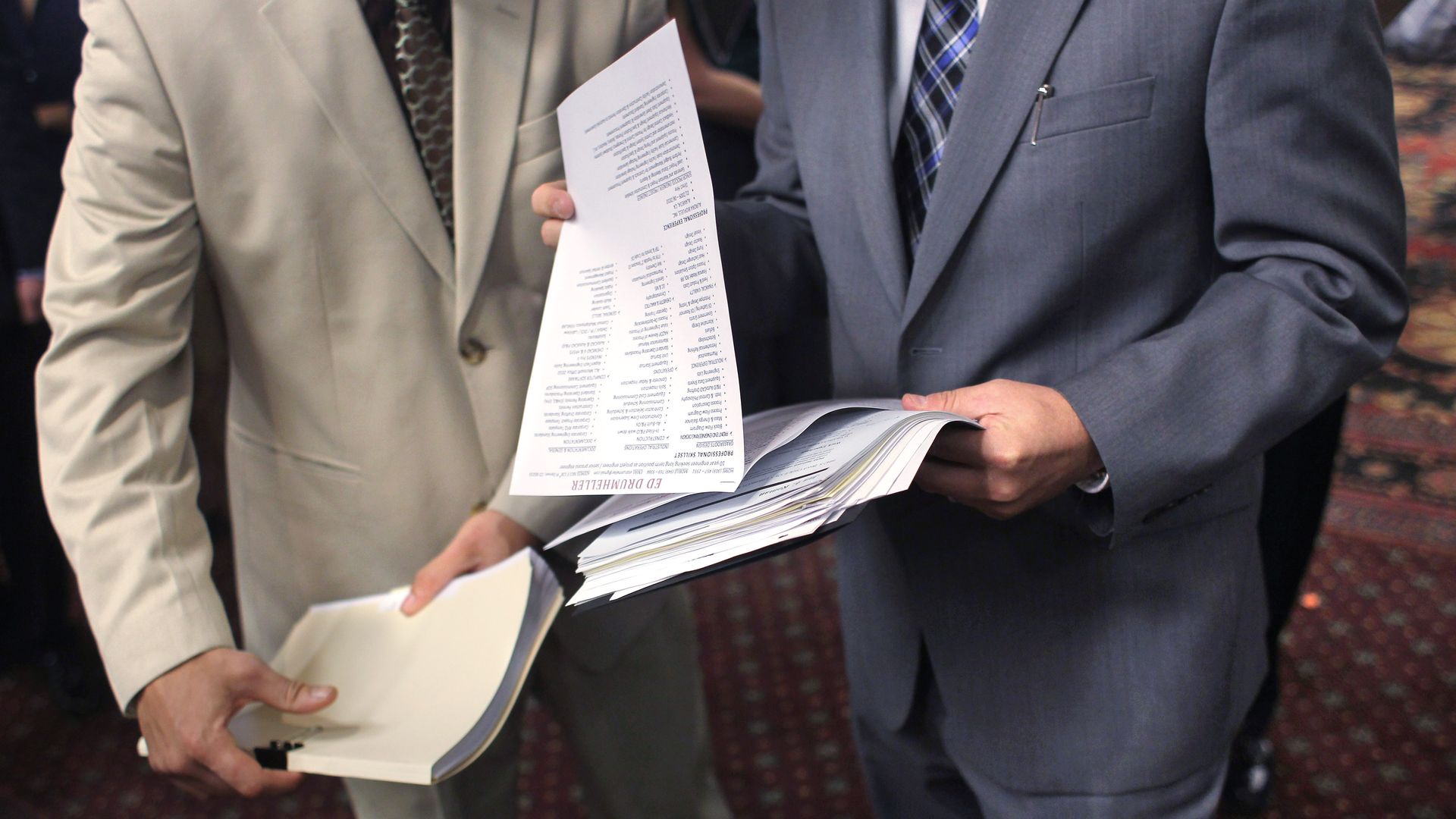 Men between the ages of 25-34 are participating in the job market — that is, working or looking for a job — at lower rates than they were prior to the 2008 financial crisis (86.8% then vs. 86.1% now), according to the Bureau of Labor and Statistics, despite recent wage growth and lower unemployment.
The bottom line: 500,000 more men would currently be working or looking for employment if their participation was at pre-2008 levels, Bloomberg reports.
The big picture: Several economists have said the drop has contributed to a simultaneous dip in what they characterize as "marriageable" men, which has resulted in fewer marriages and higher rates of children being born out of wedlock. This, they say, can lead to future financial instability for families.
How we got here:
The other side: Women in the same age group have surpassed their pre-2008 job market participation rate (it was 70.9% then and is now 74.0%).
Go deeper:
Go deeper