The ACA is actually pretty stable for Trump's second open enrollment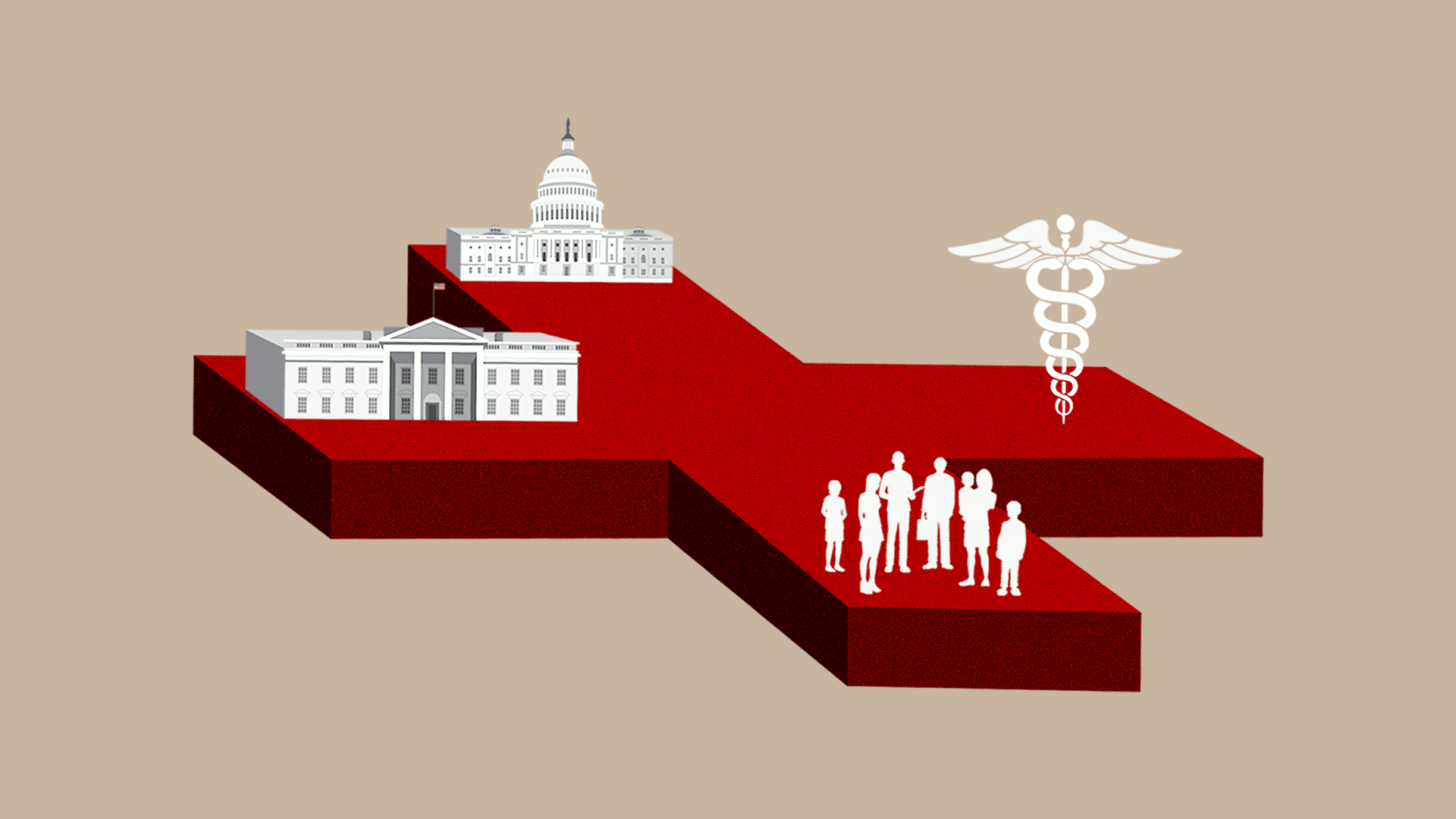 Today is the beginning of the second Affordable Care Act enrollment season under President Trump. And things are … surprisingly normal.
The big picture: The ACA has been in a state of upheaval since Trump's inauguration. Some of the changes Republicans made during that upheaval will likely weaken the law. At this moment, though, the watchword for insurers is stability. Things may not be ideal, but at least they're largely settled.
What they're saying: "From a consumer perspective, the experience should be pretty good," said Kelley Turek, a policy specialist at America's Health Insurance Plans, the industry's leading trade organization.
Technical testing with HealthCare.gov has gone well, Turek said, and back-end systems that coordinate between enrollees and insurers seem to be in good shape.
This will be the first enrollment period in which Trump's ACA agenda is fully in place.
People will be able to buy skimpy, inexpensive "short-term" plans as an alternative to comprehensive, potentially subsidized ACA coverage. They won't be sold through the ACA's exchanges, but will compete through brokers and other websites.
The individual mandate won't be in effect.
Federal outreach funding, and grants to "navigators" who helped people compare their options, have been slashed.
What we're watching: Insurers generally feel that they've already calibrated for those policy changes, mainly through sky-high premium increases a year ago. This upcoming enrollment period will determine whether they got that balance right.
Before the ACA's exchanges had opened, losing the individual mandate seemed like a disaster. Its actual disappearance was greeted more with a shrug. Real-world experience raised questions about whether it had enough "teeth," Turek said.
Short-term plans could siphon healthy consumers away from ACA coverage, making it more expensive for those who remain. But they could also be a reasonable option for people who can't afford ACA coverage, Turek said, as long as they know what they're buying.
The bottom line: The ACA may not be working as Democrats had initially hoped, but it's not dead, and for now it seems to have settled into a scaled-back status quo that's sustainable.
Go deeper:
Go deeper