Reaching voters is easier than ever, but making them notice is hard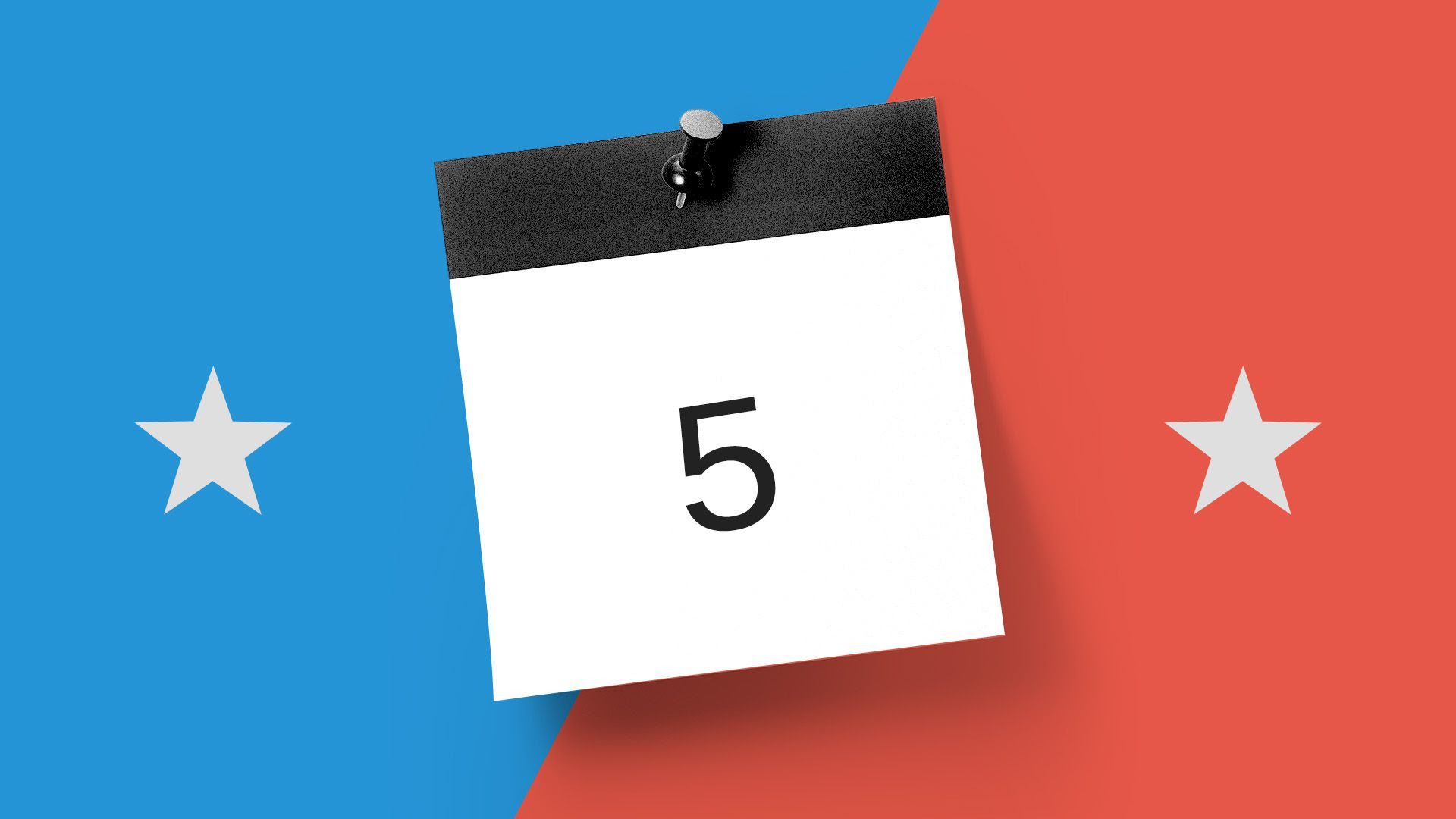 A boom in new technologies, like digital TV ads, peer-to-peer texting, digital billboards and more, has made it easier for political campaigns to reach voters anywhere, at any time.
Why it matters: Newer, cheaper options to reach voters have made it harder for campaigns to make their messages stand out.
P2P texts: The most popular way for political campaigns to reach voters ahead of this year's midterm elections is flooding cellphones with personalized peer-to-peer (P2P) text messages that are easy to deploy at scale because they aren't subject to the same regulations as automated texting.
Addressable advertising: Addressable TV advertisements (ads that can be digitally targeted by household) have become a powerful tool for midterm election advertisers, because they can be cheaply aimed at very specific voting demographics. For campaigns, these targeted TV ads can be much easier to measure and are much cheaper than regular TV ads.
Digital billboards: Out of home (OOH) advertising, which consists of billboards, subway posters and even helicopter ads, are commonly used in political campaigns because they are easy to purchase at the local level. Because these signs are rapidly being converted into digital screens, campaigns can buy them at a cheaper cost and can track and coordinate messages to voters' cellphones.
Viral videos are also being leveraged by candidates looking to gain a massive following quickly. The most famous example this cycle was Texas Democratic senatorial candidate Beto O'Rourke's viral video about kneeling during NFL games.
Between the lines: Social media has been used by campaigns for many previous election cycles, but it has become much more sophisticated over the past two years, presenting new opportunities and challenges.
Facebook's Cambridge Analytica data privacy scandal earlier this year forced many social platforms, especially Facebook, to shut down data access for third-party vendors that helped campaigns match voter files to lists of people on social media platforms who may also fit a campaign's target voter profile.
On the other side, a push for more privacy around political ads has triggered social giants to create publicly-available ad archives, which makes it possible, for the first time, to track what your competitors are spending on social media, something that has been possible with local broadcast TV for many years through the FCC's website.
Yes, but: The barrage of new ad products and messaging tools means it's harder than ever to truly capture a voter's attention, which is why many campaigns are still utilizing traditional television ads, email and regular mail to reach voters.
Spending on TV political advertising for the midterms will be nearly as high as presidential election spending two years ago, according to estimates from MAGNA.
The bigger picture: These new technologies are lowering the barrier to entry for many new candidates with less money who want to take on more established and well-funded competition.
Go deeper