Kudlow says Trump hasn't personally asked Fed to lower rates "yet"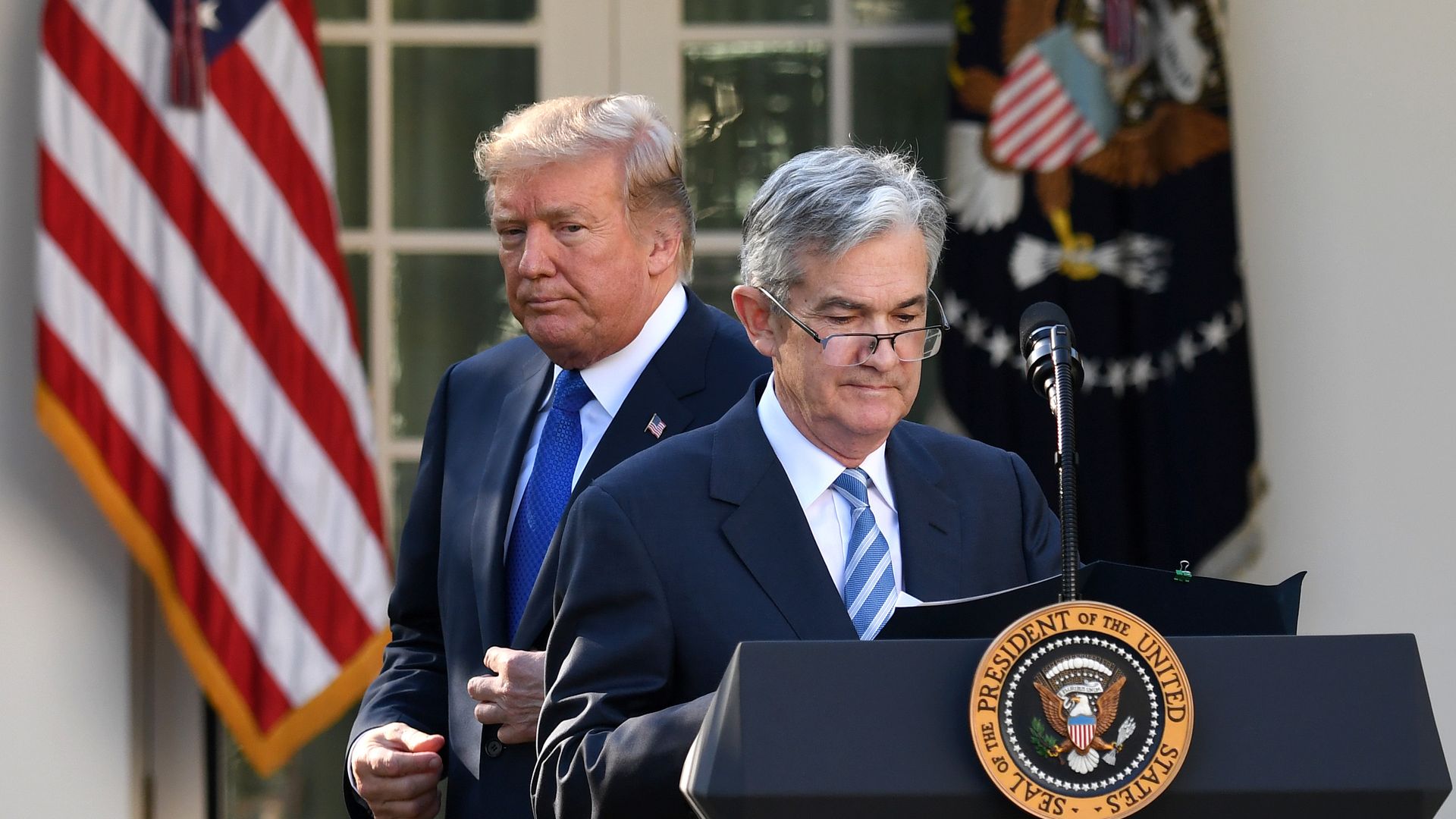 When asked at a Washington Post event if President Trump has called Federal Reserve Chairman Jerome Powell to personally ask for lower interest rates, White House economic adviser Larry Kudlow replied: "Not yet."
Why it matters: Trump has publicly criticized Powell at least six times for raising interest rates in the midst of a booming economy, even going as far as to claim the Fed is his "biggest threat." Kudlow said Trump doesn't want to replace Powell, but — as Axios' Jonathan Swan reported last month — the president has no plans to curb his attacks against the Fed, an institution historically viewed as independent from the White House.
Go deeper