Apple's earnings soar, but iPhone sales miss estimates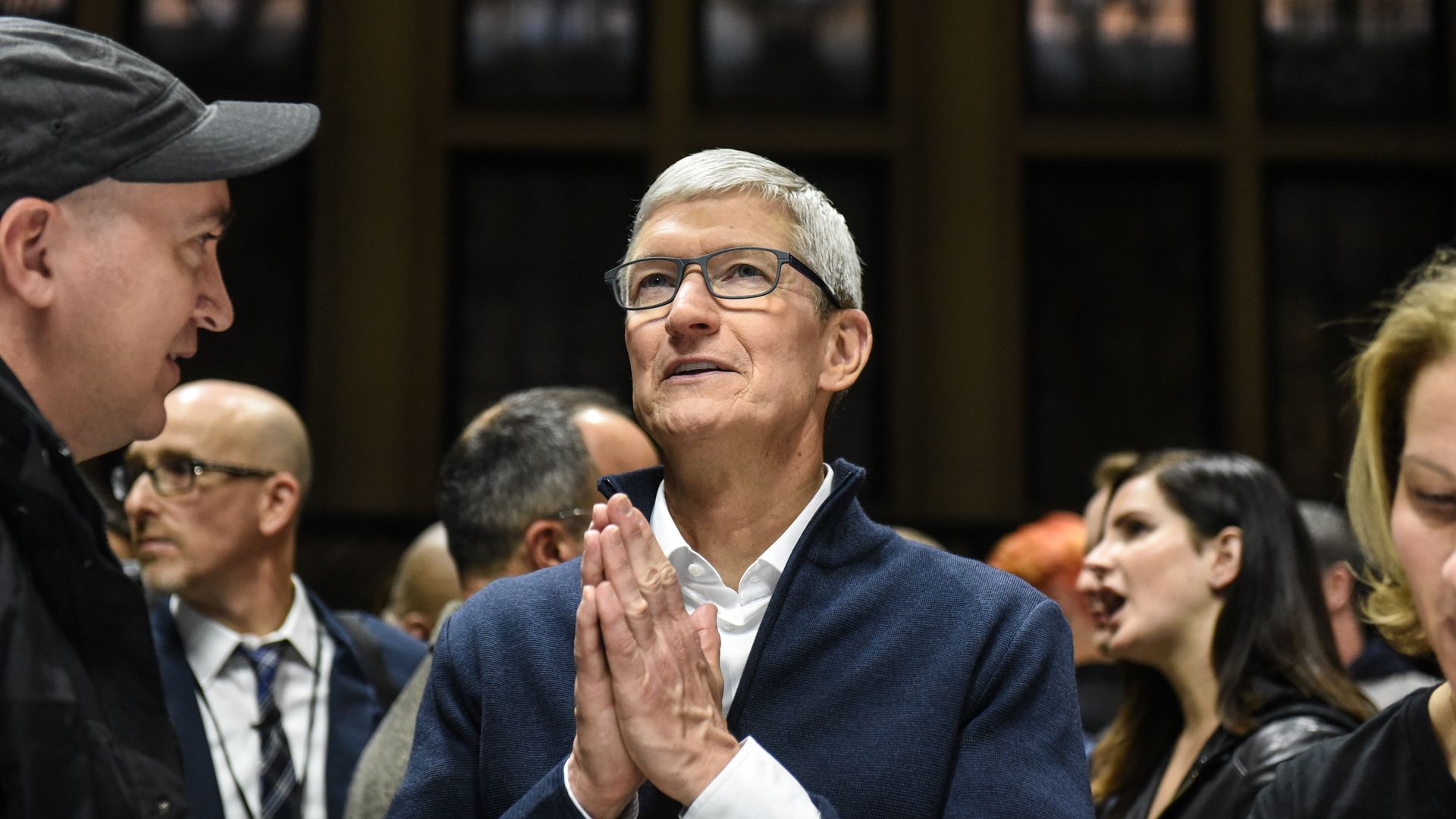 Apple reported record sales and profits for the September quarter, though unit sales for the iPhone were lower than some analysts were looking for. Meanwhile, its revenue from services topped $10 billion for the first time.
Why it matters: Apple is the world's highest-valued company and its results are closely watched as a signal of the health of the tech industry, though its success can sometimes be an outlier. Earnings this quarter from some other tech companies have failed to meet Wall Street expectations.
Apple reported per-share earnings of $2.91, on revenue of $62.9 billion, compared to analysts expectations of $2.79 and revenue of $61.49 billion. The company saw double- digit gains in revenue from last year in every part of the world, led by Japan, where sales were up 34 percent.
Shares nonetheless fell in initial after-hours trading following the report, changing hands recently at $212.12, down $10.10, or more than 4%.
Outlook: For the coming quarter, which includes the all-important holiday shopping season, Apple said to expect revenue of between $89 billion and $93 billion and gross profit margins between 38 percent and 38.5 percent. Analysts were expecting sales of roughly $91 billion, per Zacks.
By the numbers (with year-over-year change):
iPhone units 46.9 million (flat)
IPhone revenue $37.2 billion (up 29%)
IPad units 9.7 million (down 6%)
IPad revenue $4.1 billion (down 15%)
Mac units 5.3 million (down 2%)
Mac revenue $7.4 billion (up 3%)
Go deeper