How an AI agency could help government wrangle autonomous machines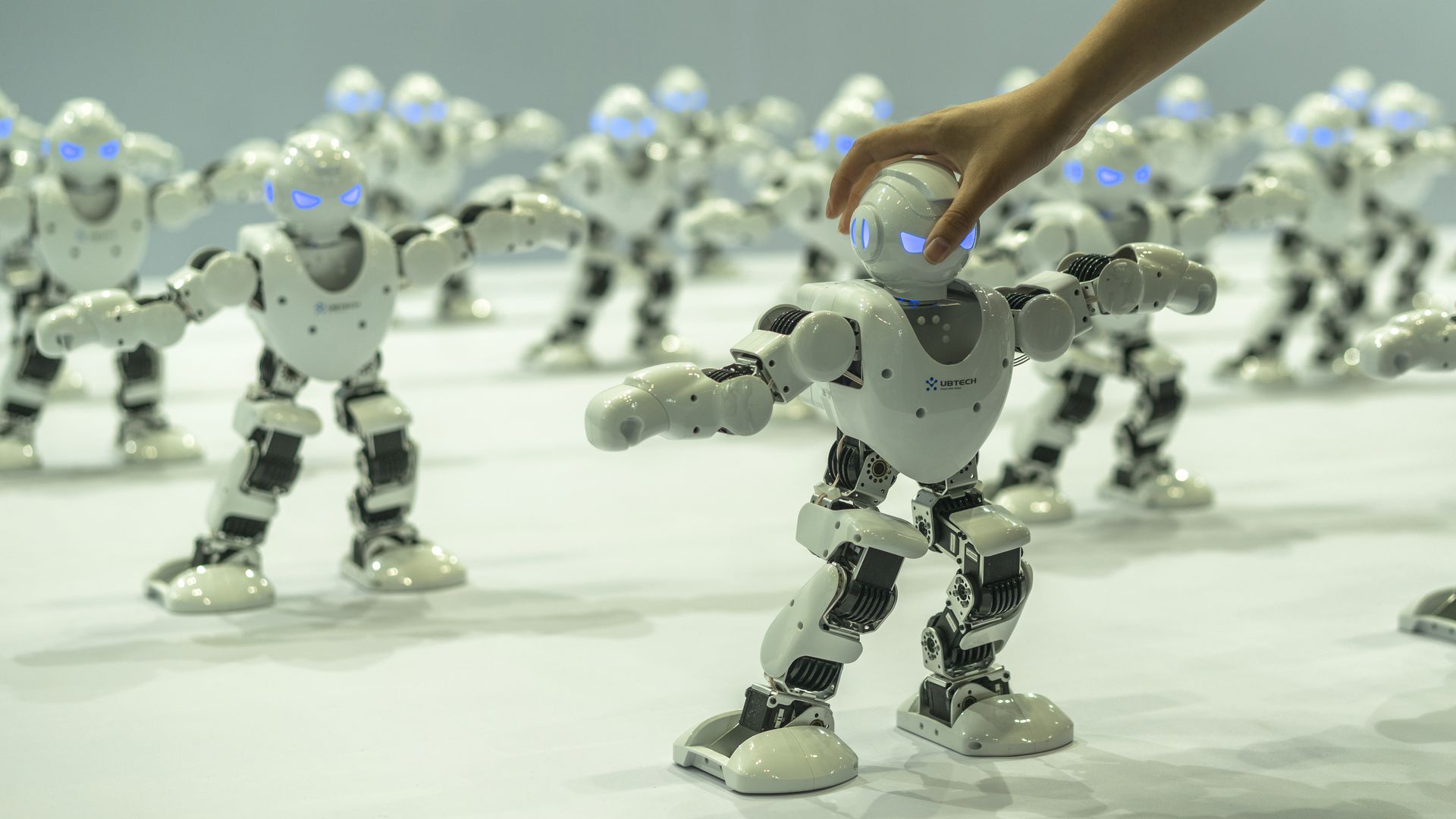 A public interest group is calling for a new federal authority to oversee how the government approaches artificial intelligence technologies as they become central to the economy.
Why it matters: Autonomous machines are gaining footholds in our daily lives and across industries, but there's no clear or consistent approach to governing AI and the policy challenges that are already starting to emerge.
In a paper released Wednesday, Public Knowledge lays out a proposal for a new government body that would work with existing regulators on common questions and fill in gaps in agencies' AI expertise.
To be clear: The proposal doesn't suggest an overarching regulator, nor does it call for sweeping rule-making authority. The idea is to create a body that would support existing agencies to "help sector-specific regulators confront major repeatable policy challenges that cut across their domains," according to the paper.
The paper outlines five central challenges underlying the need for a new federal authority:
Advise sector-specific regulators dealing with common issues: Policy concerns will vary from industry to industry, but agencies working in silos run the risk of having tunnel vision or duplicating efforts in areas such as transparency, bias, privacy and accountability.
Protect public values in government procurement: Establish best practices for government agencies implementing AI systems and avoid getting locked in with AI vendors.
Attract AI experts to government: Ensure a cadre of AI practitioners is available to consult on policy and tech issues across government.
Identify gaps in laws: Spot major policy issues, such as questions regarding liability and discrimination, and work on long-term policy challenges such as economic disruption.
Coordinate international AI oversight: Assess U.S. strategy in dealing with other regimes — notably, China —and defending American interests and values.
"We should expect these sorts of transcendent issues to predominate with AI, in part because the emergent behavior in advanced autonomous systems often will not be easily analogous to human behavior and decision making, adding novelty and uncertainty to policy questions."
— Ryan Clough, Public Knowledge
What's needed: Creating a new AI authority would require legislation by Congress, although some aspects could be achieved through an executive order.
The other side: The proposal may not please critics of government expansion. And as with any agency, there's the potential for its agenda to be politicized or skewed toward certain priorities.
Public Knowledge says that, if done correctly, this approach would save government money by avoiding overlapping efforts while also attracting experts to public service.
Go deeper:
Go deeper