States are using Medicaid to target social needs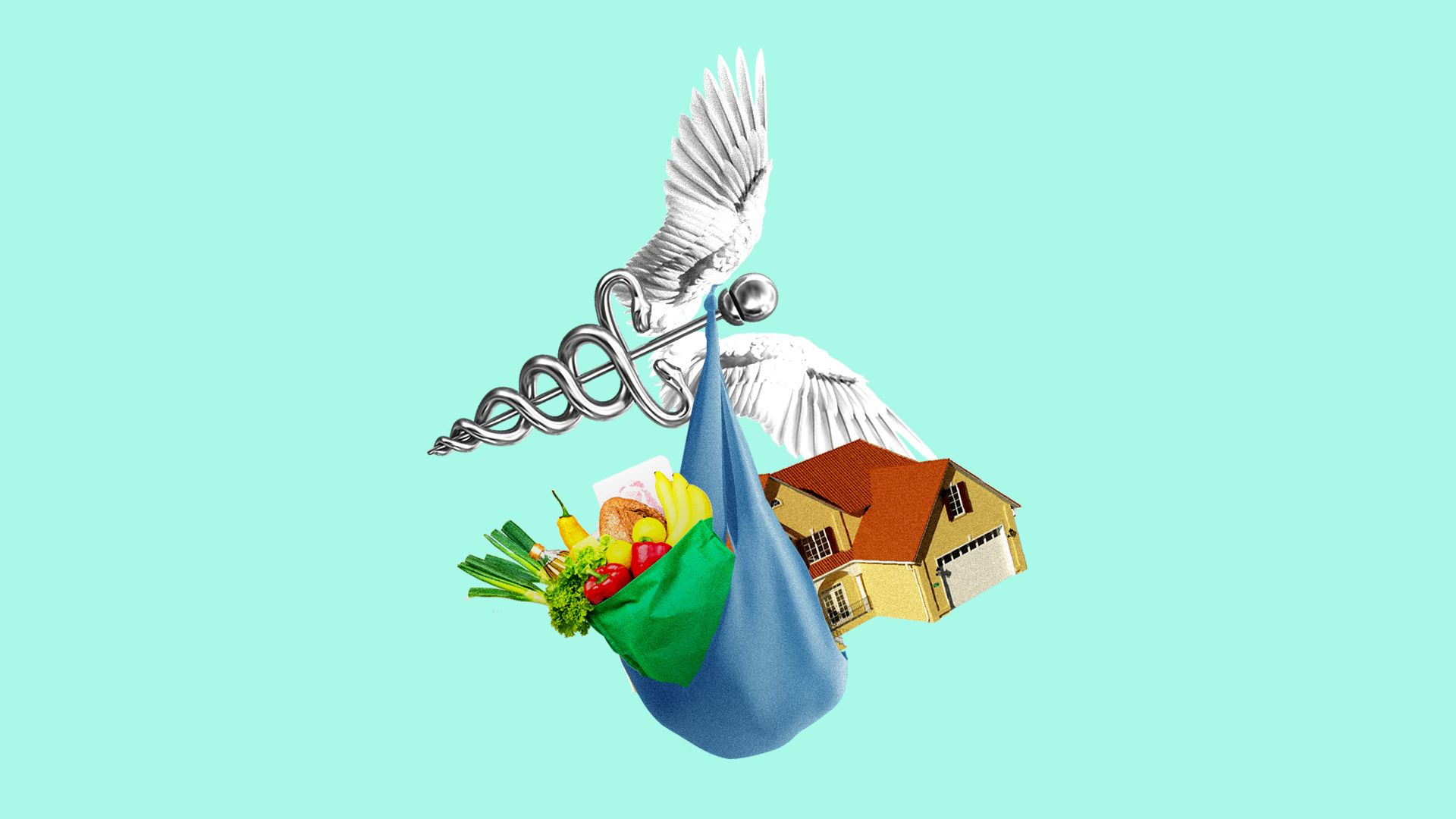 States are increasingly using their Medicaid programs to focus on addressing social determinants of health, like access to housing and food, as a way to make health care more comprehensive and cost-effective.
The big picture: These state Medicaid efforts are part of a growing recognition that improving overall population health — and health equity — will have to include interventions beyond the traditional health care system.
Growing awareness of the connection between social factors and health has coincided with the Affordable Care Act's Medicaid expansion, and an increased focus on making sure health insurance is effective.
For example, people's nutrition suffers when they don't have transportation to a grocery store or access to healthy food options — and that leads to adverse health consequences.
States are taking different approaches to addressing these factors, and are doing so through waivers, optional Medicaid authorities and their contracts with managed care organizations.
"I wouldn't call it a 'blue state' trend, since there are lots of states looking at this, even red ones," said Matt Salo, executive director of the National Association of Medicaid Directors. "I would call this a focus on the social determinants of health and how Medicaid can provide and/or pay for non-traditionally medical services like housing, food, and efforts to address social isolation."
How it works, per a Kaiser Family Foundation brief:
Oregon and Colorado have both established regional organizations that focus on integrating social, behavioral and physical elements of health. One Colorado organization uses Meals on Wheels to help Medicaid enrollees discharged from the hospital get food.
Texas has installed refrigerators in some homeless shelters so people can refrigerate their insulin.
A California waiver increases hospital coordination with social services and welfare offices.
The Louisiana Department of Health is working with the state housing authority to reduce homelessness and institutionalization of people with disabilities.
Where it stands: While the Obama administration was very supportive of these efforts, the Trump administration is devoting more attention to other parts of its agenda, like Medicaid work requirements. But states are still active, and the Trump administration is approving state proposals along these lines.
Go deeper