Trump, Melania to visit Pittsburgh tomorrow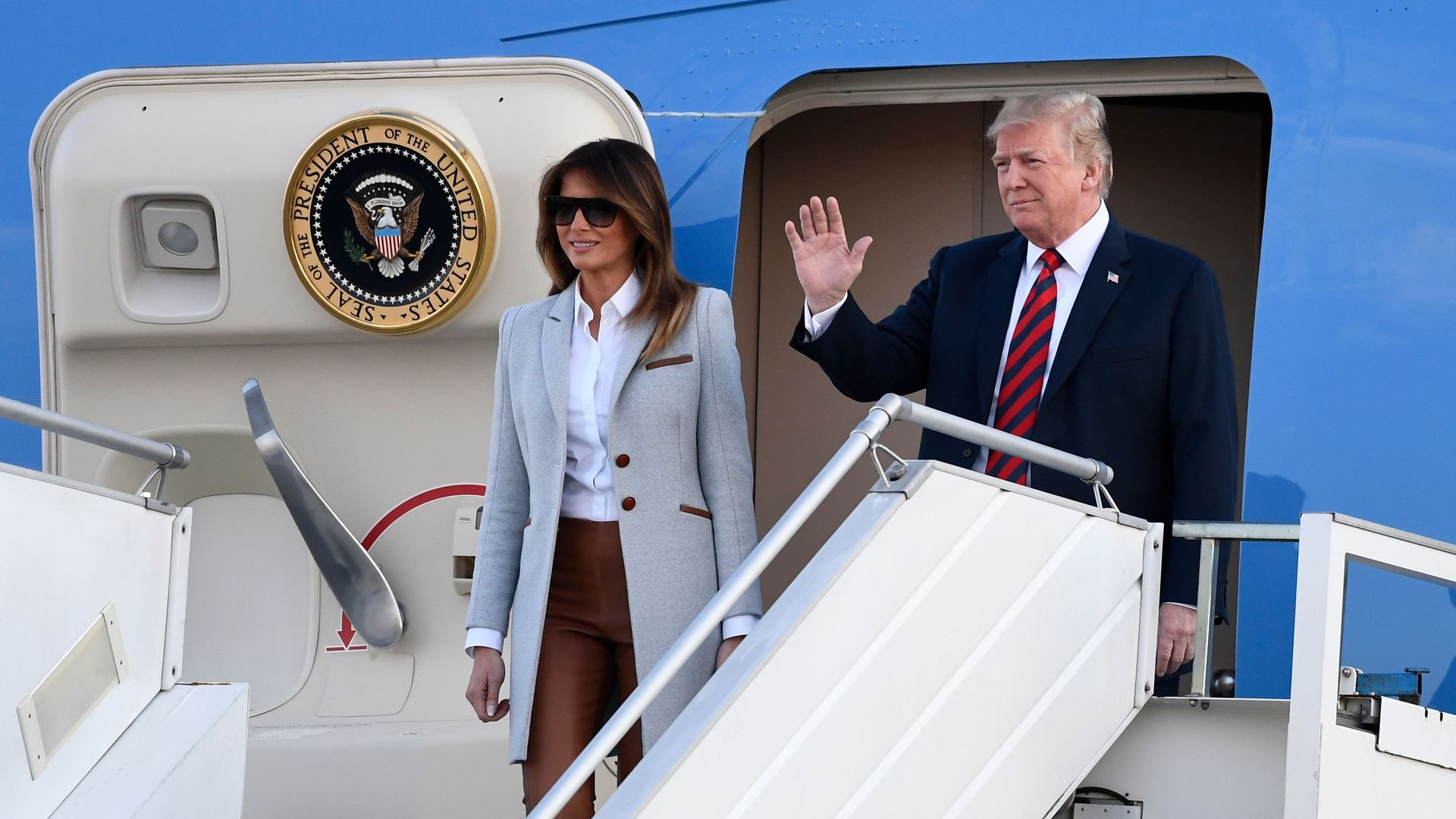 President Trump and first lady Melania Trump will travel to Pennsylvania tomorrow to "grieve with the Pittsburgh community" following Saturday's mass shooting at the Tree of Life Synagogue.
"The president cherishes the American Jewish community for everything it stands for ... he adores Jewish-Americans as part of his own family."
— Sarah Sanders
Other highlights from the White House press briefing Monday:
Trump is referring to individual journalists — not media outlets as a whole — and fake news when he says "the media is the enemy of the people," Sanders said. Trump tweeted again Monday that the media is to blame for current political hostility.
Sanders said "the president will continue to fight back," when asked if Trump will tone down his rhetoric following the pipe bomb attacks on prominent Trump critics.
Trump is still considering what action to take following journalist Jamal Khashoggi's killing, Sanders said, adding that he has recently been briefed by CIA Director Gina Haspel, who gathered additional intelligence while in Turkey.
Go deeper