Lawsuit claims Trumps encouraged investment in scams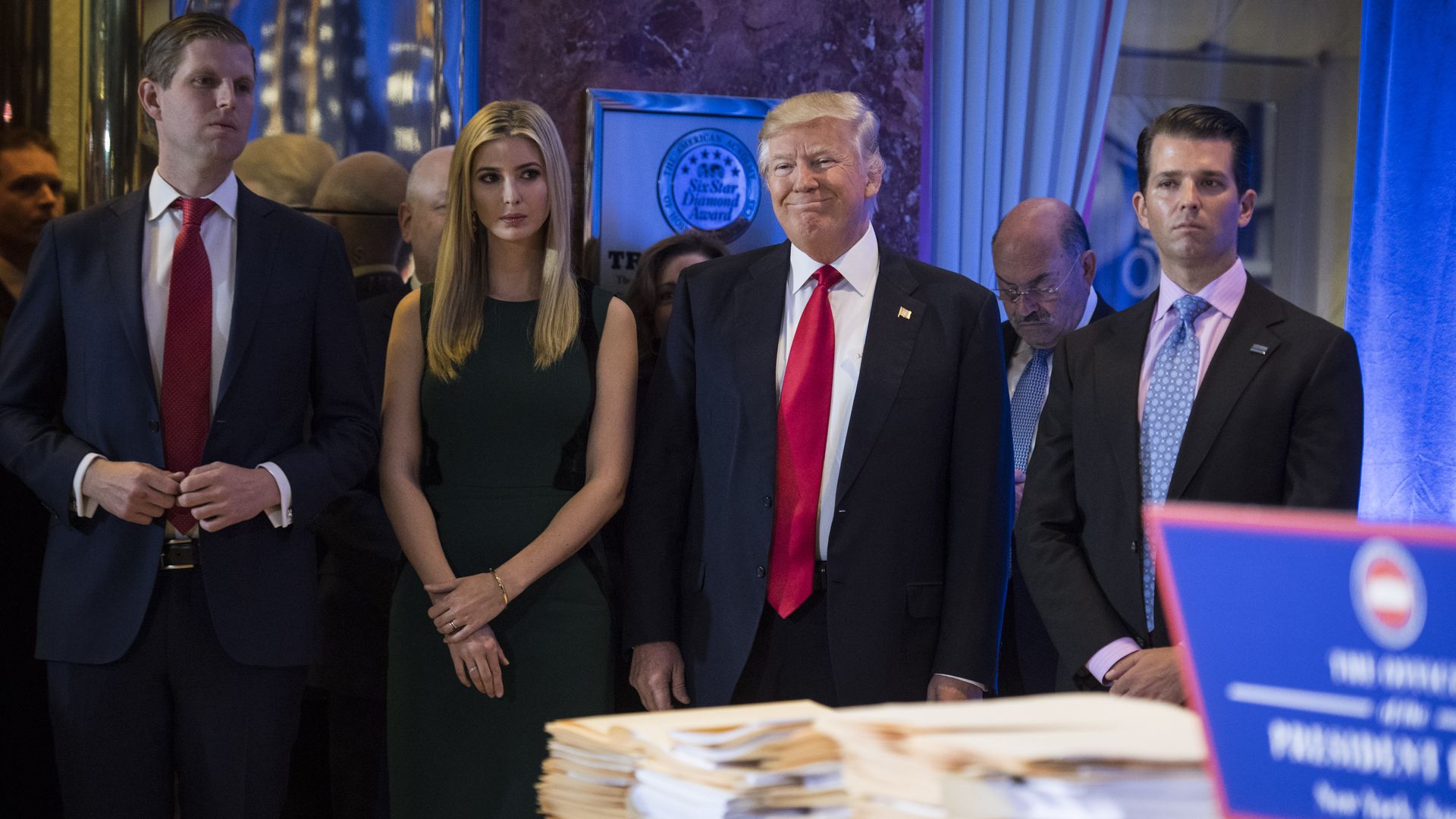 President Trump and The Trump Organization — along with Donald Trump Jr., Eric Trump, and Ivanka Trump — have been accused in a new federal lawsuit of using their name to encourage people to invest in alleged business scams, the New York Times reports.
Details: The three businesses named in the lawsuit include a telecommunications company with products endorsed by Trump, and both a vitamin marketing business and real estate classes that used the Trump name. The suit was brought on behalf of four anonymous plaintiffs and funded by the Tesseract Research Center, which is chaired by Democratic donor Morris Pearl, prompting allegations that it was politically motivated.
Go deeper