Climate change is redrawing maps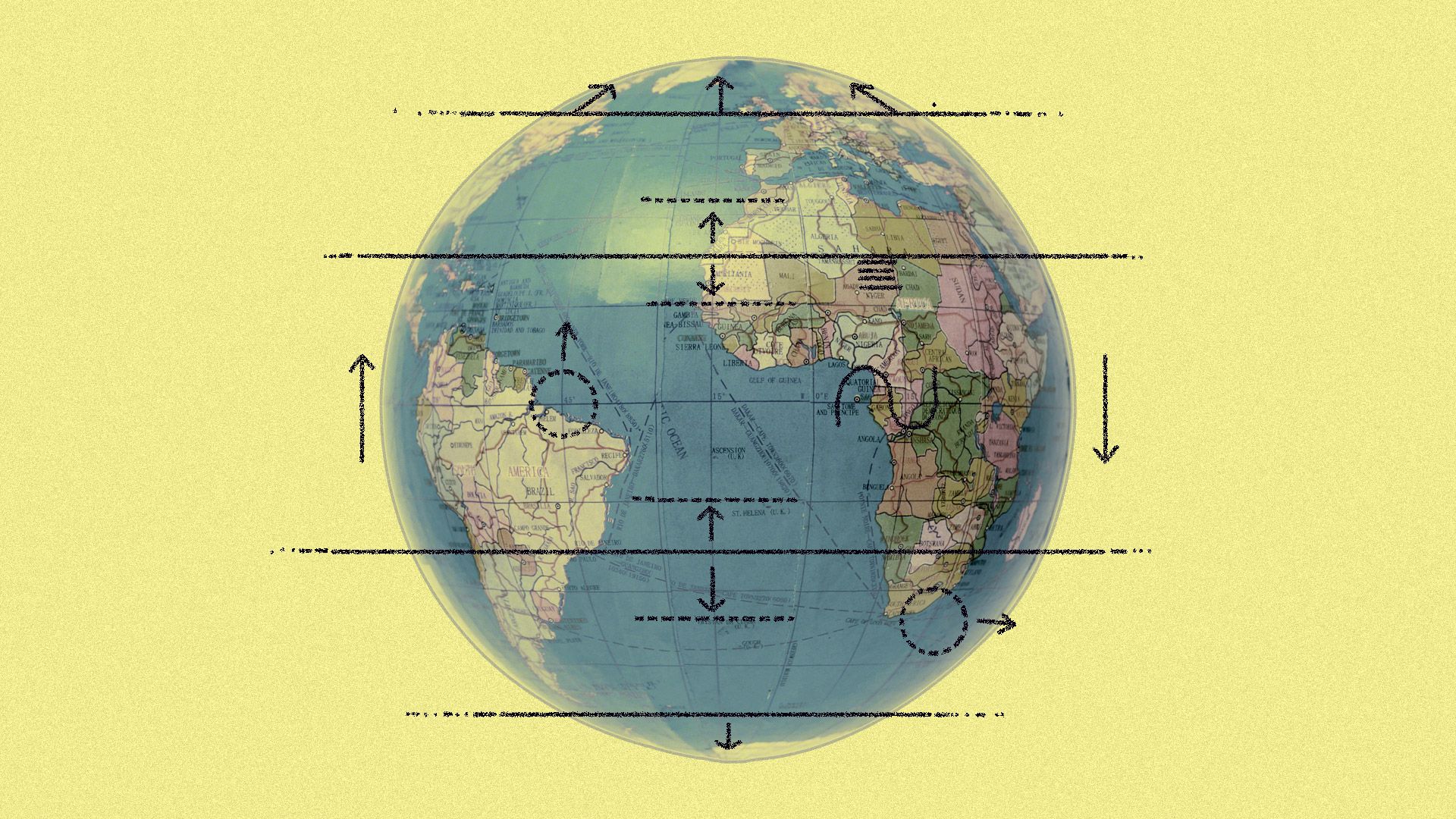 Climate change is reshaping aspects of our environment that many of us thought were static — from where deserts begin and end, to what we can grow in backyard or community gardens.
Why it matters: These changes portend bigger shifts to come that may reshape the global food system and lead to insecurity, with major agricultural countries facing more challenges from pests, heat waves, droughts, floods and other threats that could affect crop productivity. 
The shift was highlighted a fascinating article, "Redrawing the Map: How the World's Climate Zones Are Shifting," by Nicola Jones in Yale Environment 360, published at the Yale School of Forestry & Environmental Studies:
Climate change is literally redrawing lines on the map, like "the line of where wheat will grow, or where tornadoes tend to form, where deserts end, where the frozen ground thaws, and even where the boundaries of the tropics lie."
The big picture: "Everything about global warming is changing how people grow their food, access their drinking water, and live in places that are increasingly being flooded, dried out, or blasted with heat waves. Seeing these changes literally drawn on a map helps to hammer these impacts home."
Among the findings:
"The tropics are expanding by half a degree per decade."
'"Since 1902, the Sahara Desert has grown 10 percent."
In the U.S., the boundary between the arid Western plains and the wetter, eastern region has shifted about 140 miles east since 1980.
Tornado Alley — a hotspot for tornado formation in the U.S. — has shifted 500 miles east since the mid-1980s.
Be smart: Those who will be hit the hardest by these changes will be located closer to the expanding tropics and semi-arid zones north and south of the equator.
Go deeper:
Go deeper