Social network Gab under scrutiny in wake of Pittsburgh shooting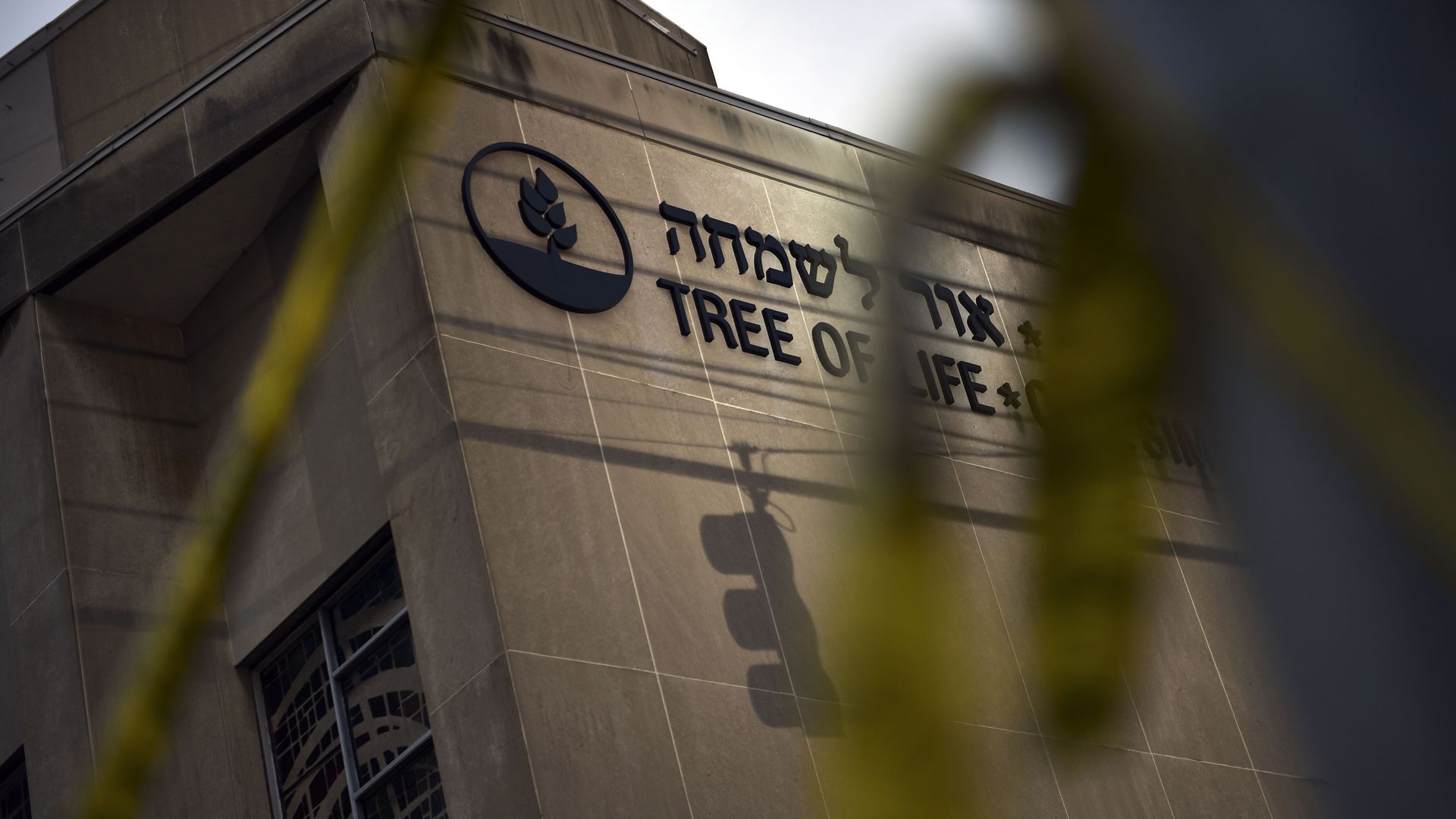 PayPal has cut ties with social networking service Gab following news that Pittsburgh gunman Robert Bowers — who killed 11 people at Tree of Life Synagogue on Saturday — had a history of using the platform for anti-Semitic speech, reports The Verge.
The big picture: Gab was founded in 2016 as a restriction-free alternative to Twitter, a social network that — while claiming "to defend free expression and individual liberty online for all people" — has attracted alt-right figures like Milo Yiannapolous and Richard Spencer that have been banned from other social media platforms.
The backdrop: This isn't the first time that Gab has come under scrutiny from tech companies for allowing hate speech to run unfiltered on its platform.
Apple has, on numerous occasions, refused to host Gab on its App Store for "objectionable content," including "references to religion, race, gender, sexual orientation, or other targeted groups that could be offensive to many users."
Google removed Gab from its Play Store in August 2017 for violating its hate speech policy, per The Verge.
In August 2018, Microsoft threatened to stop Gab from using its Azure cloud service after it received complaints about Gab posts that advocated 'ritual death by torture' and the 'complete eradication' of all Jews.
Seventeen days ago, a Gab account under Bowers' name posted a list of congregations that partner with HIAS, a refugee agency founded to provide aid to Jews, writing, "We appreciate the list of friends you have provided."
On Saturday morning, moments before entering the synagogue, Bowers posted,"HIAS likes to bring invaders in that kill our people. I can't sit by and watch my people get slaughtered. Screw your optics, I'm going in."
The bottom line: Gab issued a statement after the shooting saying it "unequivocally disavows and condemns all acts of terrorism and violence." But its founder has previously said the platform is "not going to police what is hate speech and what isn't," raising questions about whether both those claims can be true in the era of Big Tech.
Go deeper:
Go deeper