By the numbers: The rise of "belief-driven" buyers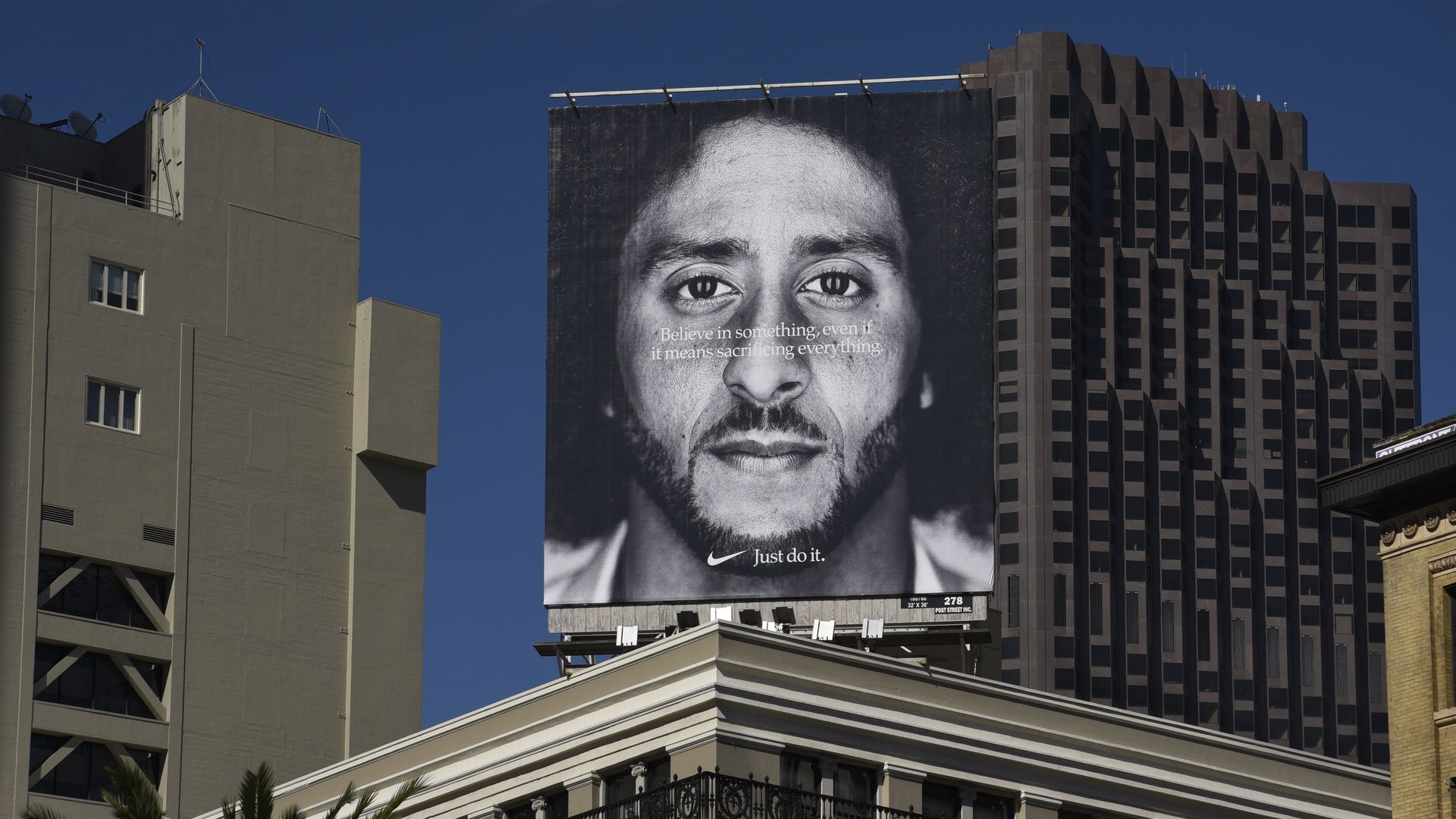 More and more people in the U.S. and worldwide believe brands should take a stand on societal issues, a report from Edelman says.
Why it matters: Public stances, from campaign ads to press releases — especially on activist issues — have effects on the public perception of a company, its future sales and even the stock market. People see brands as an important way of expressing themselves and consumers want companies to align with their core beliefs, Felix Richter, data analyst for Statista, writes.
In 2018, 64% of people worldwide say a company's stand on societal issues affects their patronage, a 13-point bump from 2017, per Edelman.
In the U.S. alone, 57% are belief-driven buyers, up 10 points from 2017.
China has the highest belief in brands taking a stand with 78% of the population.
64% say that CEOs should take the lead on change rather than waiting for government to impose it.
Nearly 60% of Americans thought brands should take a position on controversial issues no matter what, rising to 83% when combined with those who wanted companies to take a stance only if it related to their products or services, according to a report from eMarketer.
The most recent controversy has been Nike signing former 49ers quarterback Colin Kaepernick in its 30th anniversary "Just Do It" campaign.
Nike did take a dip in favorability — shoes were burned, merchandise was defaced —but all of Nike's online sales trended upward.
During Super Bowl LI in 2017, many companies such as Airbnb and Coca-Cola decided to use their costly 30-second time slots to denounce anti-immigration rhetoric and a wall at the Mexican-American border that President Trump promised to build.
Lyft condemned Trump's travel ban, pledging to donate $1 million to the American Civil Liberties Union over four years. Lyft said it would "stand firmly against these actions, and will not be silent on issues that threaten the values of our community."
Go deeper:
Go deeper