Trump will "pass" on calling Clintons and Obamas after bomb scare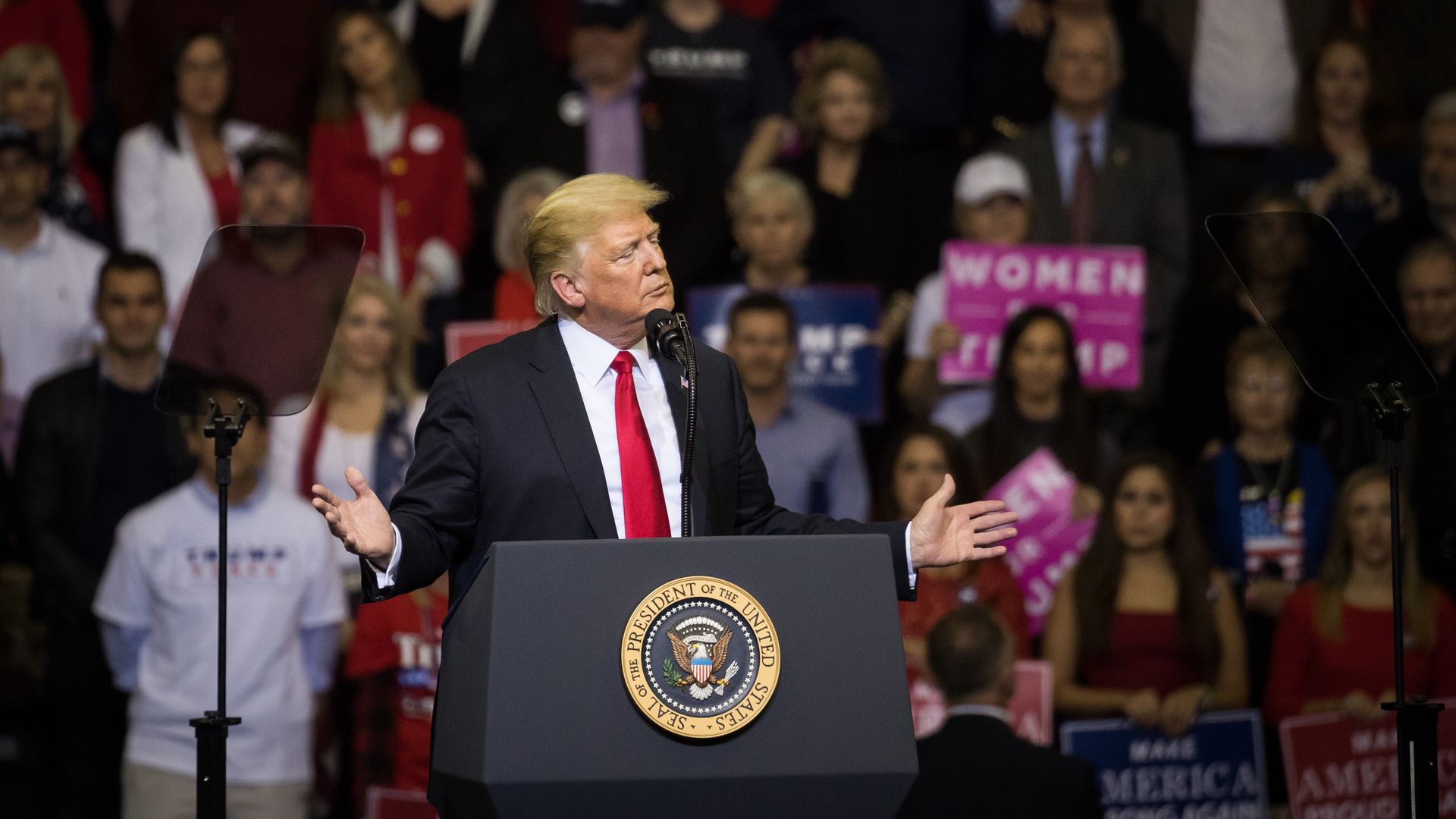 President Trump told reporters today that he is unlikely to call the Clintons and Obamas after they they were sent suspicious packages containing potentially explosive devices.
The backdrop: The FBI has taken Cesar Sayoc in custody as a suspect of mailing a string of bombs to prominent Trump critics. The Clintons and the Obamas are two of the most prominent Democrats who were targeted, but others include Joe Biden, Sen. Cory Booker and Rep. Maxine Waters.
Go deeper