Caught by a single fingerprint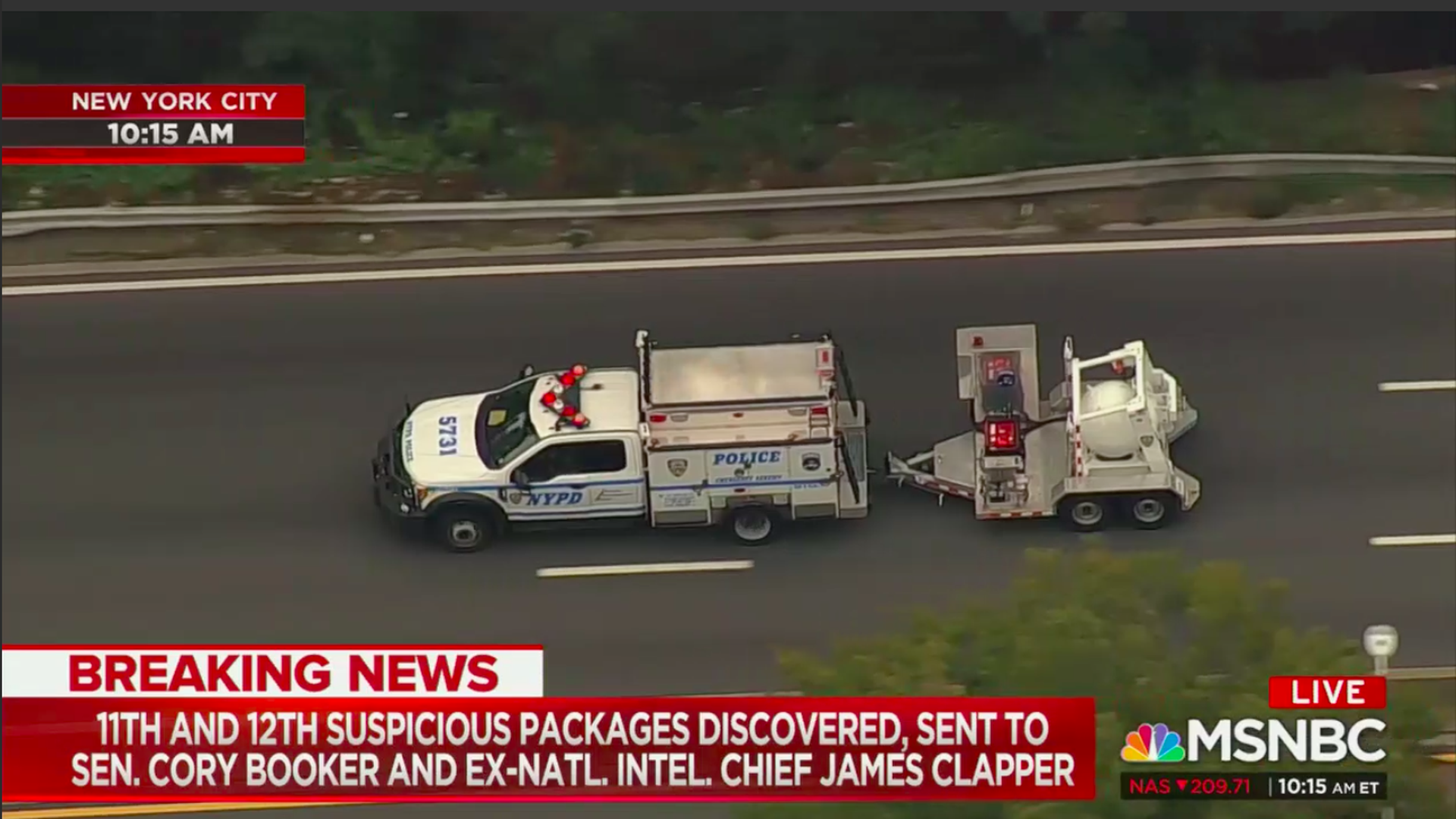 A single fingerprint taken from a mail bomb sent to Rep. Maxine Waters gave investigators their key break in arresting 56-year-old Cesar Altieri Sayoc, The Wall Street Journal reports.
The details: "Officials ran the fingerprint through a national database, which returned Mr. Sayoc as a possible match... With Mr. Sayoc's name in hand, investigators were able to locate a possible phone number... [a] court order allowed them to triangulate Mr. Sayoc's cellphone data to find his location."
"FBI Director Christopher Wray said Cesar Sayoc's fingerprints and possible DNA were collected from two of the 13 devices," per AP.
"The bombs seized were made using 6 inches of PVC pipe, a small clock, a battery, wiring."
"The use of broken glass and PVC pipe could point to the bomb maker wanting to ensure the devices were as light as possible to avoid shipping restrictions ... Broken glass as filler would be lighter than nails or other metal."
"The postal service requires packages weighing more than 13 ounces to be shipped from a retail counter, and it returns any heavier packages that are dropped into a mailbox or slot."
Go deeper