The decline of Black Friday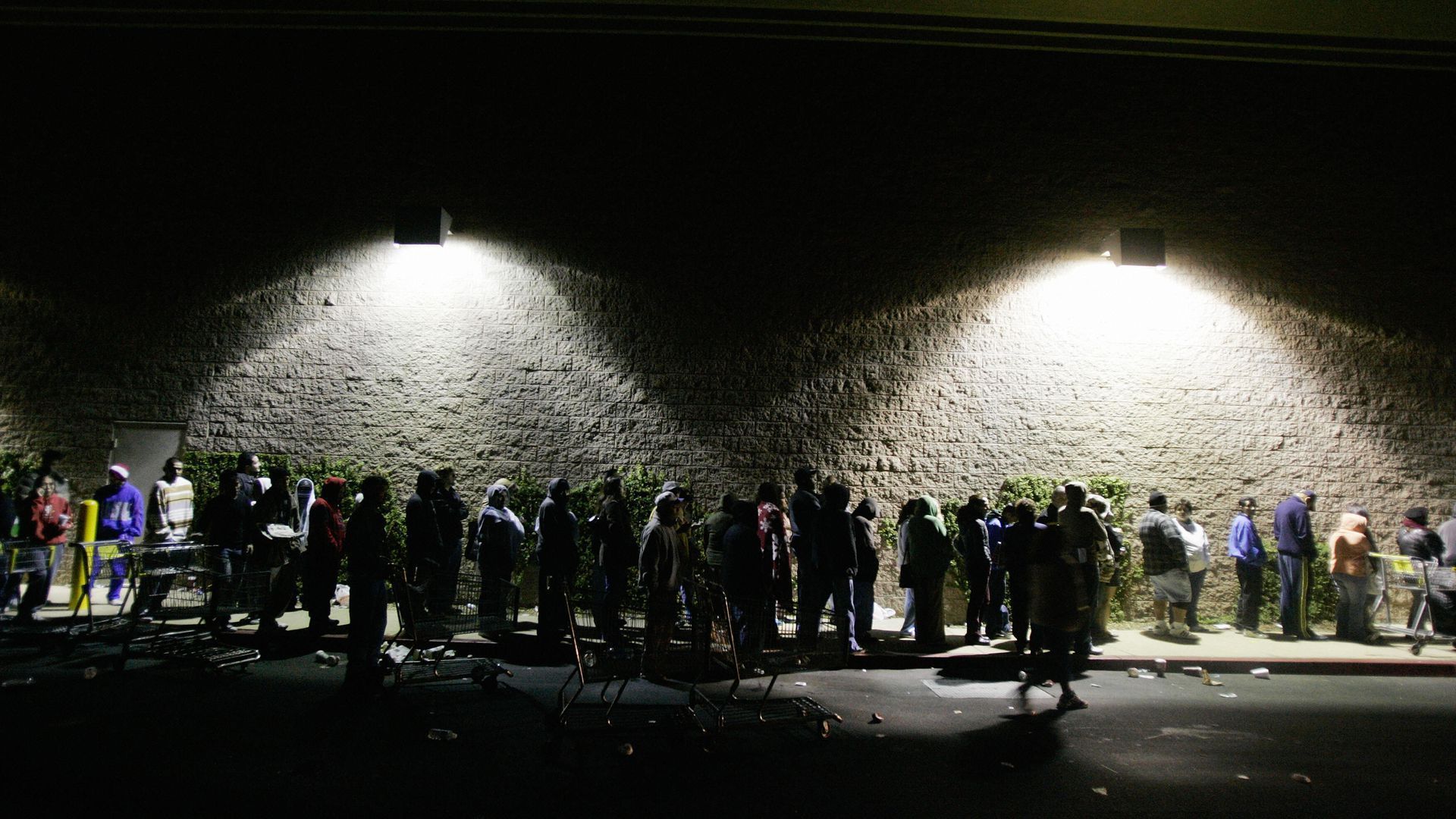 Americans are spendings less and less money in brick-and-mortar stores during the run-up to the holidays, shunning the crazy lines they once formed outside big-box stores on Black Friday.
The big picture: Shoppers plan to spend 57% of their budgets online but just 36% in physical stores, per a new Deloitte survey. Just 44% of shoppers say they will shop on Black Friday as much as in past holiday seasons, while 53% say they will rely on Cyber Monday as much as they have in the past.
The big picture: For many Americans, the idea of one big shopping spree coinciding with a work holiday is fading, yet at the same time they have higher holiday budgets.
The average shopper plans to spend $525 on gifts — 20% more than the average $430 in 2017.
The steady decline of Black Friday is a victim of online shopping for gifts, says Rod Sides, the head of retail at Deloitte.
E-commerce is saving customers several trips to the mall, allowing them to shop 24/7 — and from anywhere. "Five years ago, mobile commerce was in the teens," Sides says.
This year, Deloitte found that 67% of online shoppers will make purchases on their phones.
Brick-and-mortar stores also are realizing they can earn more money by extending Black Friday deals for a week or longer, Sides adds.
But e-commerce giants are not the only ones profiting from this sea change. Traditional retailers — especially clothes shops — are still making a killing before Christmas, but the bulk of their sales are moving to the web, according to Deloitte.
The bottom line: One reason e-commerce thrives during the holidays is that gift shopping is often easier online, according to Sides. "If I'm buying for folks in my extended family, I don't know what size they wear anyway. So I might as well buy online and take my best guess."
Go deeper