Deep Dive: The great auto disruption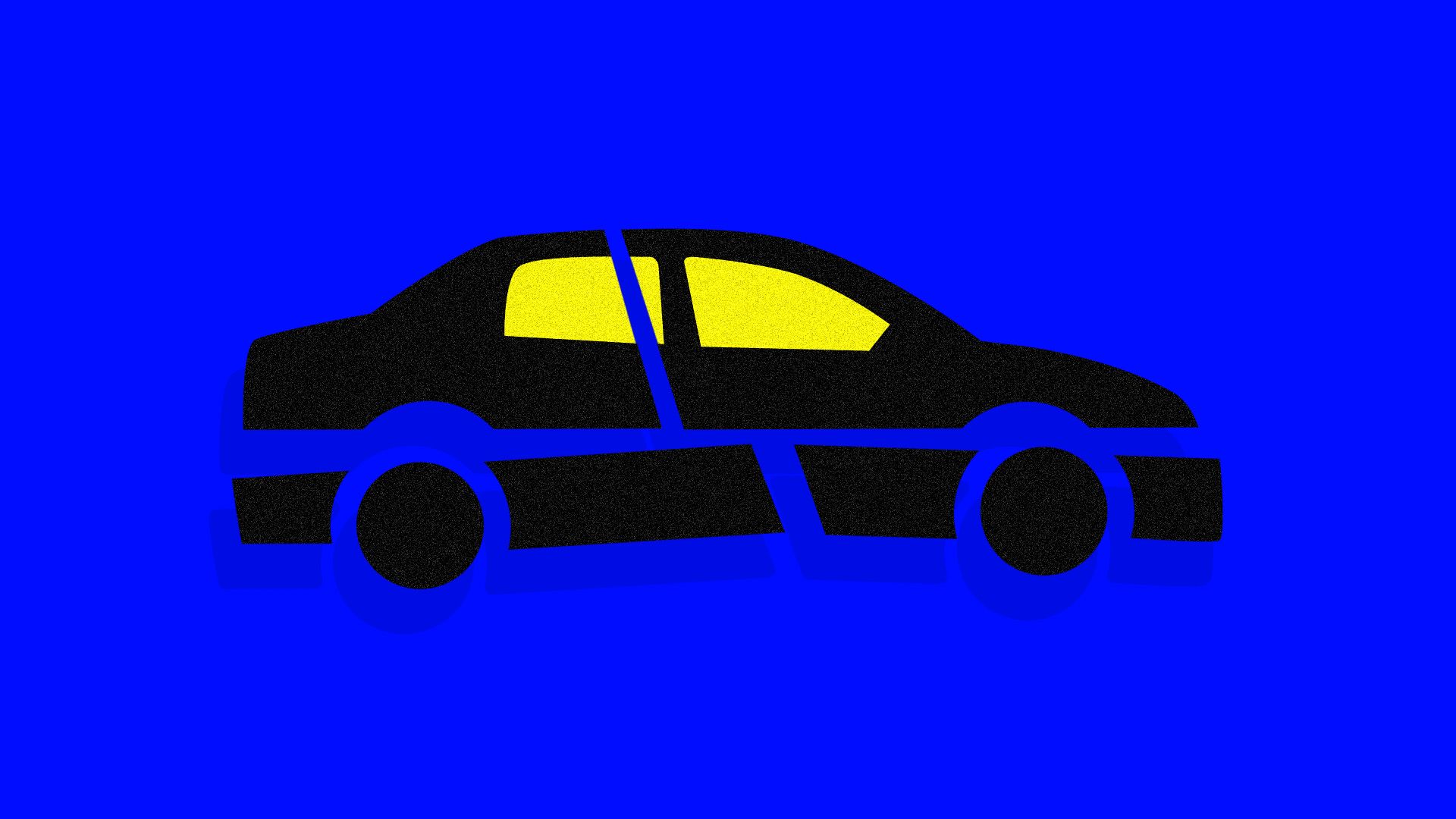 Few changes in modern life will hit in more radical ways than how we get around.
Already, people are abandoning cars for ride-hailing and tooling around on electric scooters. Computer-assisted driving is giving way to prototype autonomous vehicles that share the road in some cities with pedestrians, bicyclists and traditional vehicles.
The big picture: The vision is that driverless cars will chauffeur you anywhere while you relax, work or socialize. The reality is that while 99% of routine driving skills have been relatively easy for robots to achieve, the last 1% haven't — and those are crucial for safety and consumer trust.
The allure of autonomous vehicles is that they're expected to cost less per mile, result in fewer traffic deaths and provide greater freedom to the elderly and disabled. When will they arrive? 10, 20, 50 years — experts debate the timing.
Execs are trying to lower expectations:
After promising a Tesla would drive itself across the country by the end of 2017, the company recently removed "full self-driving mode" from its pre-order options, with CEO Elon Musk admitting it confused consumers to offer a feature that wasn't ready yet.
Aurora Innovation, led by former execs from Google, Tesla and Uber, urged the industry to tone down its bullishness and "be more truthful about our capabilities," reports the Washington Post.
Even the CEO of Waymo, which is getting ready to launch the nation's first commercial robo-taxi service in sections of Phoenix by year-end, says privately owned self-driving cars will take "longer than you think."
"Technologically speaking, there doesn't appear to be a showstopper out there. This is all about learning cycles now."
— Larry Burns, author of "Autonomy: The Quest to Build the Driverless Car — and How It Will Shape Our World"
What's holding back the industry: The technology requires more intensive testing and development to be able to predict how other cars will behave — and surpass humans at driving. Safety regulations need to catch up with technological innovation. And legal questions need answering, such as who is to blame if an AV causes an accident?
"We understand if we're going to deploy hundreds or thousands of automated vehicles, it has to work in every case."
— Sherif Marakby, CEO of Ford Autonomous Vehicles
None of this has changed the minds of investors. They are pouring in cash, and company valuations are getting frothier.
"The $4 trillion disruption": That's how Burns, a former GM engineer and now Waymo adviser, describes what's happening. Here is how he crunches the numbers:
Americans travel more than 3 trillion miles a year.
The total cost of owning and operating a car is about $1.50 a mile.
Even with the added cost of AV technology, a driverless car costs only about 20 cents a mile.
A driver could save $5,625 a year using a shared driverless electric car instead of a privately owned vehicle.
The economic impact is likely to be large, but not immediate. Autonomous vehicles could add $800 billion to the U.S. economy by 2050 and create jobs that may, over time, replace those lost by truck drivers, according to Securing America's Future Energy.
Where it stands: Active safety technology in today's cars warns of unseen dangers, guides drivers back on course and helps them brake in emergencies. And studies show these systems are making us safer:
Unfortunately, those safety benefits are offset by a rise in distracted driving, which is why the quest toward fully autonomous cars continues.
Go deeper:
Go deeper