Wilbur Ross' growing conflict of interest problem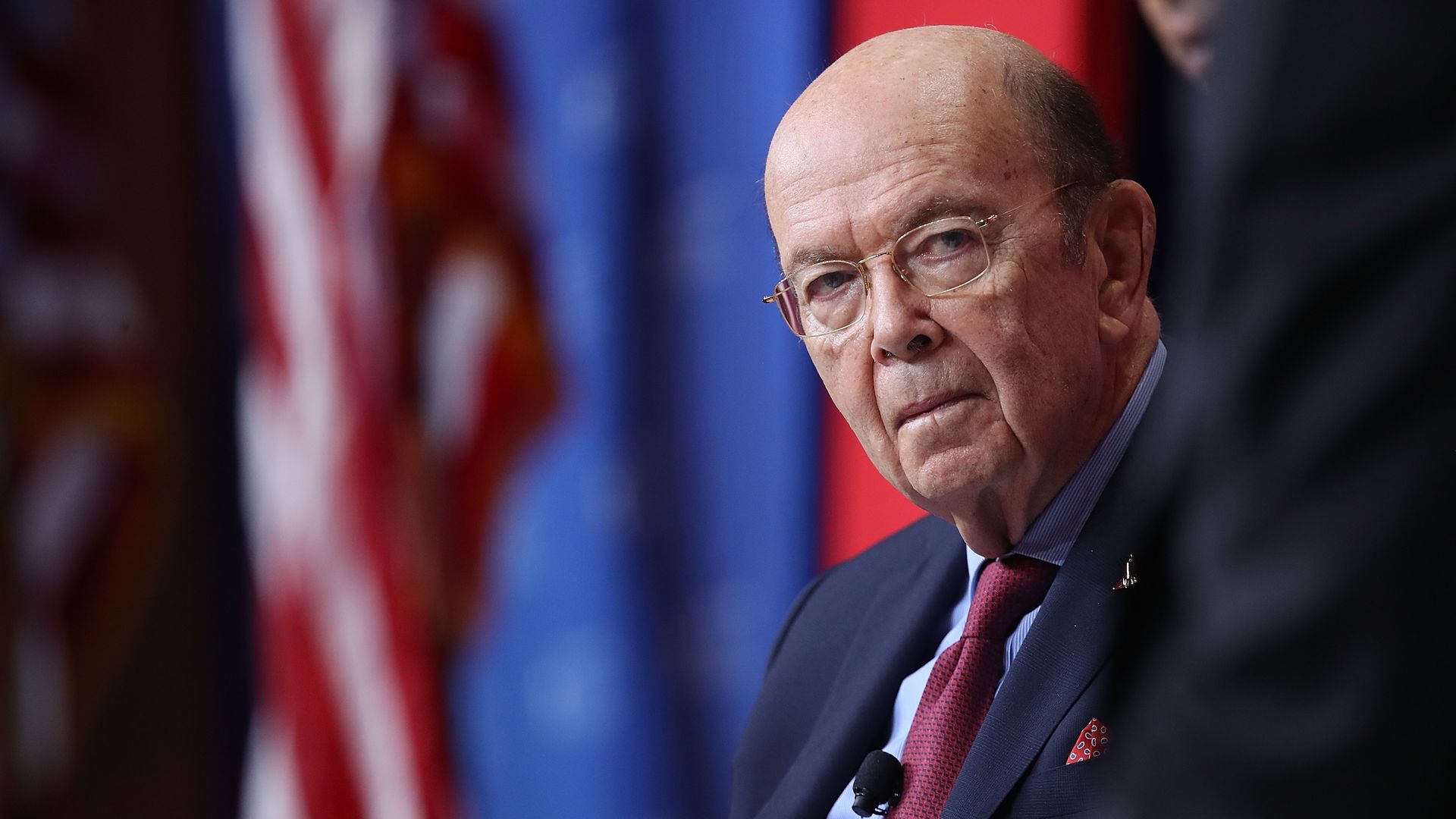 Secretary of Commerce Wilbur Ross may have violated a criminal conflict-of-interest law when discussing oil and gas developments, tax reform and trade issues with Chevron executives in a March 2017 meeting, while his wife still owned a more than $250,000 stake in the company, Forbes' Dan Alexander reports.
Our thought bubble: If Democrats win the House, Ross will be at the top of their list of investigative targets. Here's the latest on his conflicts of interest:
March 2017: Ross met with Chevron executives.
Summer 2017: According to a calendar recently released by government watchdog group American Oversight, Ross had another appointment, this time with the CEO of Boeing, despite his wife having owned a more than $2 million stake in the company.
November 2017: Ross told federal ethics officials that he had divested assets despite he still owning them. He later admitted his mistake in a filing.
June 28, 2018: Three Democrats asked the SEC to launch an insider trading investigation into Ross's finances after Forbes' reported about "a suspicious transaction" involving Ross and the shipping company Navigator Holdings, which has ties to Vladimir Putin.
July 12, 2018: The U.S. Office of Government Ethics issued Ross a warning: "[Y]our actions, including your continued ownership of assets required to be divested in your Ethics Agreement and your opening of short sale positions, could have placed you in a position to run afoul of the primary criminal conflict of interest law."
Aug. 13, 2018: A campaign finance watchdog filed a complaint alleging Ross may have illegally held stock in companies that could have been affected by Trump administration directives.
The big picture: Former HHS Secretary Tom Price and former EPA Administrator Scott Pruitt departed the administration after facing months of questions over similar legal and financial issues — and that was without Democrats being in charge of Congressional committees that can launch investigations.
Go deeper