Microsoft defends work with U.S. military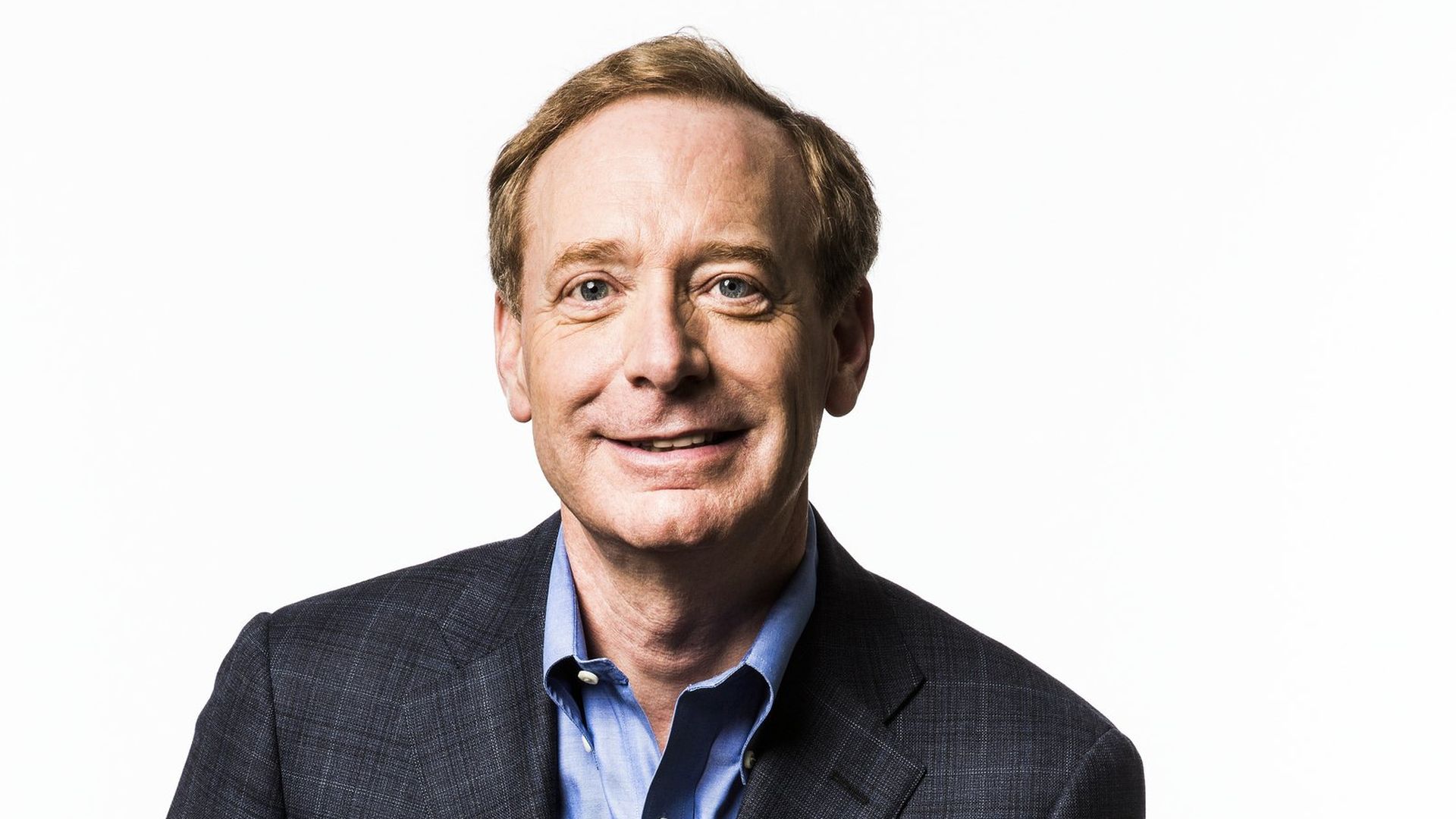 Microsoft said Friday it plans to continue seeking work with the U.S. military on a range of projects, including a controversial cloud computing contract.
Why it matters: Some employees have raised concerns, particular as powerful new technologies like artificial intelligence could enable autonomous warfare.
"We believe that the people who defend our country need and deserve our support," Microsoft President Brad Smith said in a blog post. "To withdraw from this market is to reduce our opportunity to engage in the public debate about how new technologies can best be used in a responsible way. We are not going to withdraw from the future. In the most positive way possible, we are going to work to help shape it."
Smith acknowledged concerns, especially around AI, but said that Microsoft believes engaging in public dialog, while continuing to provide technology to the military is the best approach.
"Artificial intelligence, augmented reality and other technologies are raising new and profoundly important issues, including the ability of weapons to act autonomously. As we have discussed these issues with governments, we've appreciated that no military in the world wants to wake up to discover that machines have started a war. But we can't expect these new developments to be addressed wisely if the people in the tech sector who know the most about the technology withdraw from the conversation."
— Microsoft president Brad Smith
Smith also said that Microsoft will work with employees opposed to such work to transfer to other areas.
"We don't ask or expect everyone who works at Microsoft to support every position the company takes," Smith said. "We also respect the fact that some employees work in or may be citizens of other countries, and they may not want to work on certain projects."
The context: A group of Microsoft employees signed a letter, posted on Medium, urging the software maker not to bid on the cloud computing contract.
"Many Microsoft employees don't believe that what we build should be used for waging war," the letter states. "When we decided to work at Microsoft, we were doing so in the hopes of 'empowering every person on the planet to achieve more,' not with the intent of ending lives and enhancing lethality."
Smith noted in Friday's blog post that the company has already bid on the contract, which has not been awarded, and said "it's an example of the kind of kind of work we are committed to doing."
Go deeper