Poll: U.S. Hispanics say their situation has worsened since Trump took office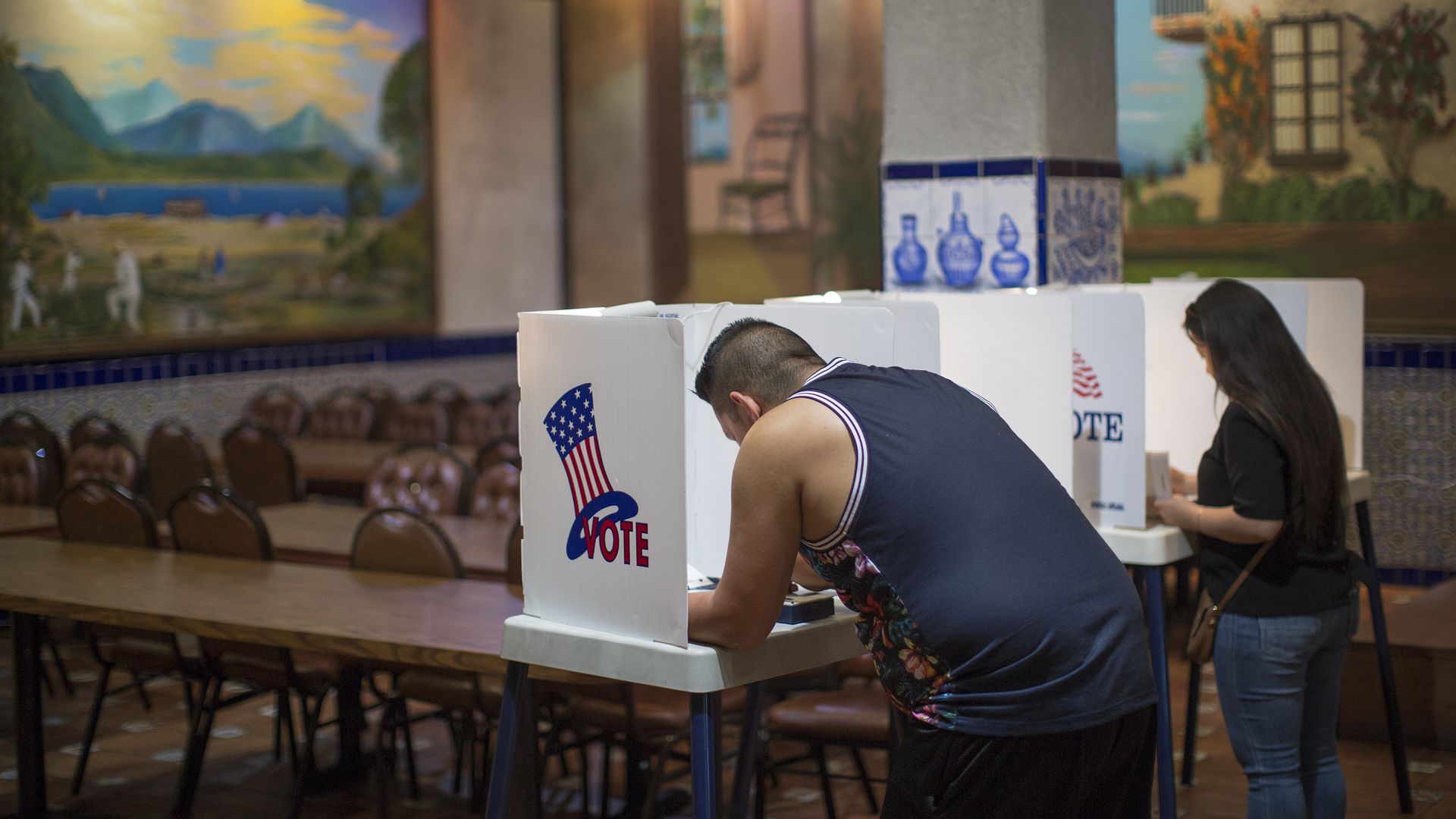 Half of Hispanics in the United States say their situation has deteriorated in the past year, and 62% say they are unhappy with how the country is going today — the highest levels since the Great Recession, a new Pew Research Center study says.
The big picture: Hispanics are the largest minority group in the U.S. Two-thirds of Hispanics consider the Trump administration's policies harmful, higher than those of either Barack Obama (15%) or George W. Bush (41%).
By the numbers
About 60% of registered Hispanic voters are more enthusiastic to vote in the midterm elections in November.
50% of Hispanics say their situation in the U.S. has worsened over the past year, up from 32% since Trump won the 2016 presidential election.
More than 29 million Latinos are eligible to vote, up from 25 million in 2014, per Pew.
The other side: Nearly 25% of Hispanics identify as Republican or right-leaning. Within the group, nearly 60% approve of President Trump's job performance.
Go deeper:
Go deeper