The details behind Google's toxic workplace culture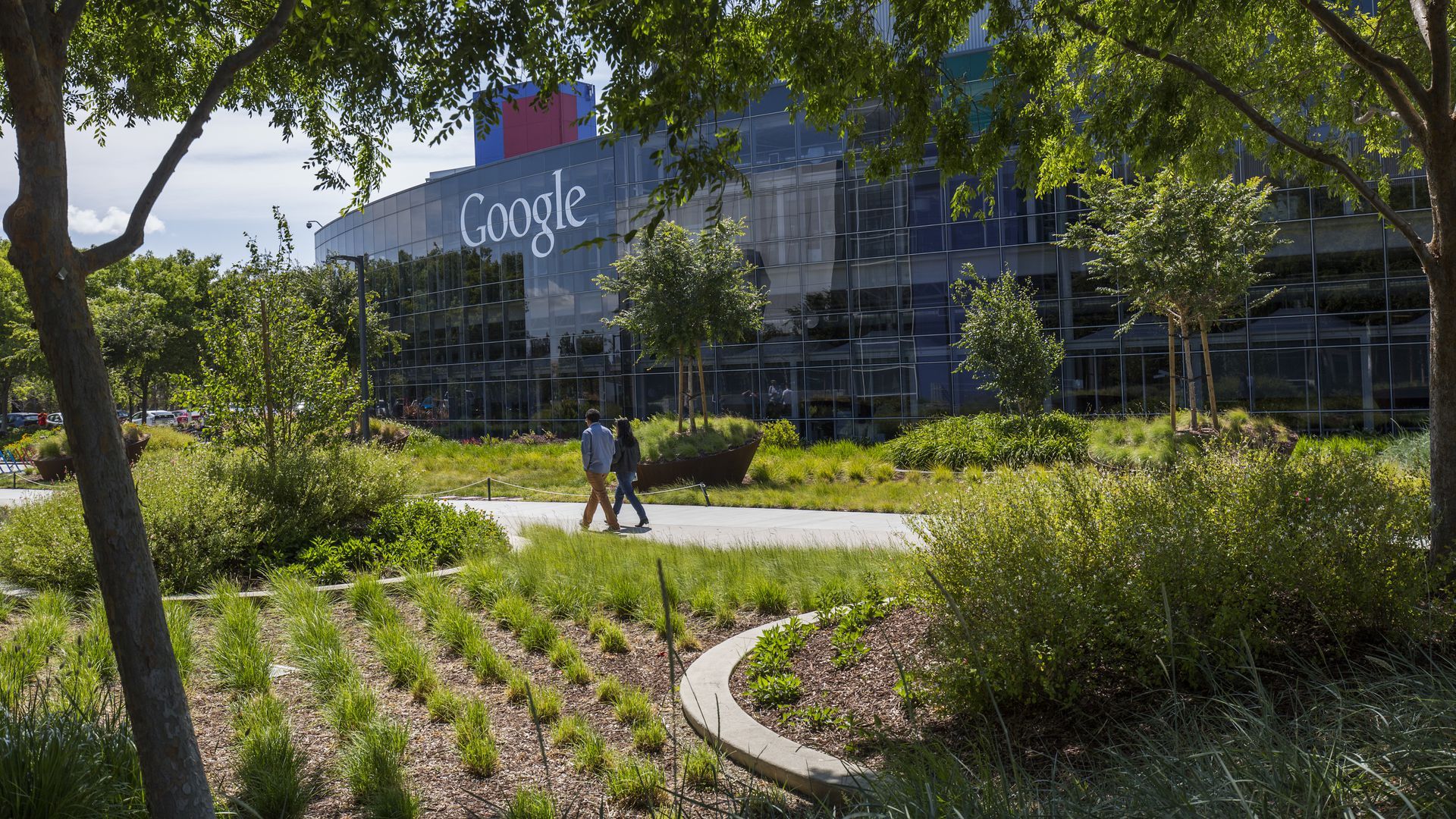 It was a story that many saw coming, but was still shocking to read: After a year of reporting, the New York Times offered up a blistering report on how Google failed to take strong action against male executives it concluded had behaved improperly with women.
Why it matters: The story confirms a wide belief in Silicon Valley that Google is the Big Tech company with the most skeletons in its closet in this area, having been home to a number of workplace romances involving married executives.
Specifically, the Times reported that former Android boss Andy Rubin was praised and paid $90 million as part of an exit package even as an internal investigation had found credible a claim of "sexual misconduct" with a female employee with whom he was having an affair.
Of note: The Information reported last year that Rubin's departure followed allegations of impropriety, but the Times story goes into more detail and was first to report the large severance package.
Though the story focuses largely on Rubin, it also details other incidents at the company. These include various extramarital affairs that executives had with lower-ranking female employees and an incident in which a director propositioned a woman applying for a job.
What's most striking from the Times story is not just the specific misdeeds. It is Google's apparent willingness to seemingly condone such actions, either by continuing to employ those found to have committed wrongdoing or by allowing them to quietly exit, sometimes with a large severance package.
Google's response consisted largely of an email sent to its employees by CEO Sundar Pichai and HR exec Eileen Naughton. It steered clear of most of the charges in the Times piece, focusing on how the company is approaching things now.
"In recent years, we've made a number of changes, including taking an increasingly hard line on inappropriate conduct by people in positions of authority: in the last two years, 48 people have been terminated for sexual harassment, including 13 who were senior managers and above. None of these individuals received an exit package."
— Sundar Pichai and Eileen Naughton
Our thought bubble: It is true that Pichai has a different reputation from his predecessors and has struck a different tone than other Google executives. It's also true that many of the founders and several other high-ranking executives responsible for setting the culture (and some employees accused of misconduct) remain at Google or parent company Alphabet.
Meanwhile, Rubin posted a short, highly specific denial on Twitter late Thursday, rebutting certain allegations leveled in the Times' piece.
"The New York Times story contains numerous inaccuracies about my employment at Google and wild exaggerations about my compensation. Specifically, I never coerced a woman to have sex in a hotel room. These false allegations are part of a smear campaign to disparage me during a divorce and custody battle."
— Andy Rubin
Rubin did not return a request for further comment.
Go deeper