U.S. and Gulf states warn Iran and Taliban with new sanctions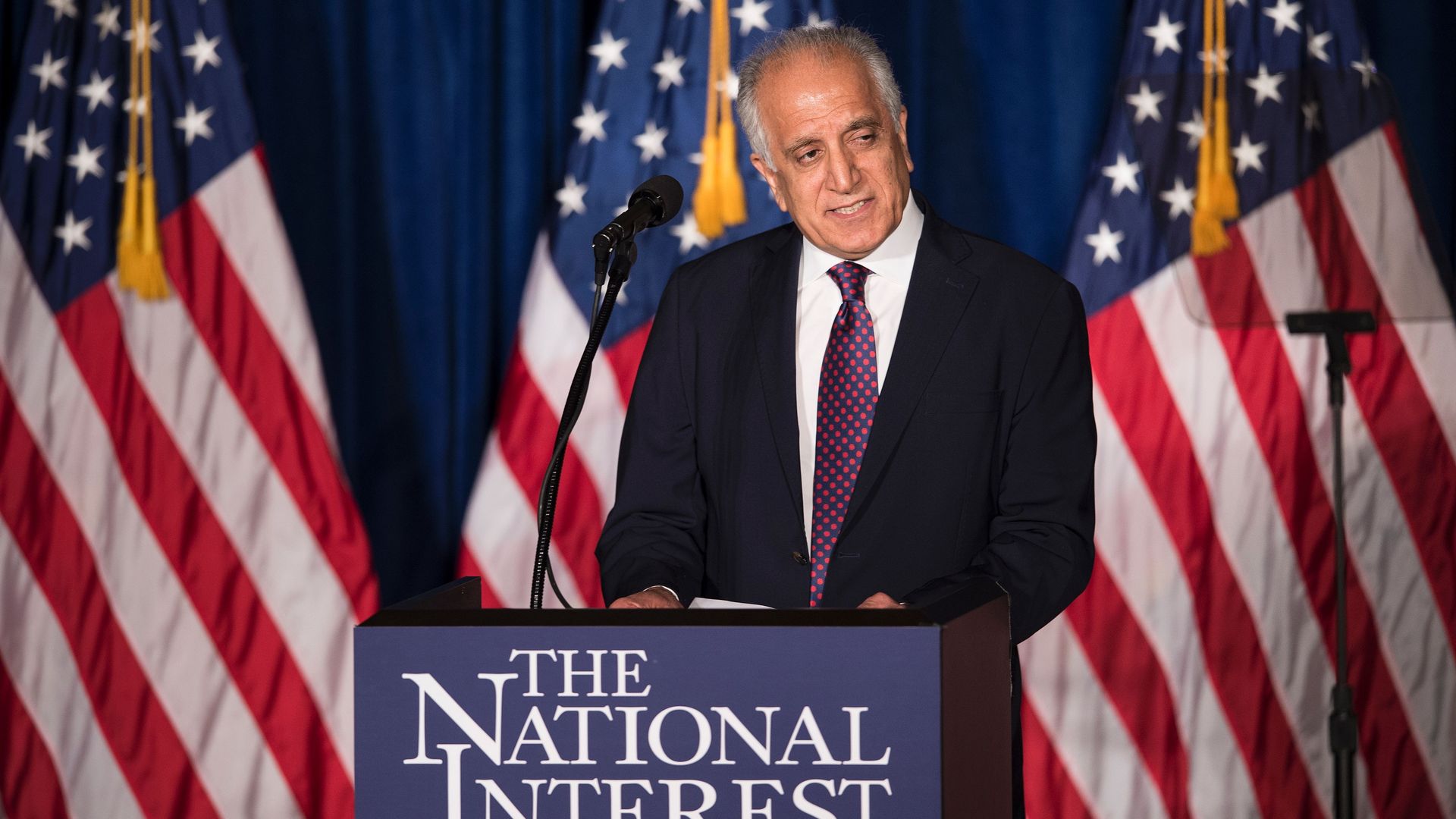 On Oct. 23, the U.S. and six Gulf partners sanctioned seven Taliban leaders and two Iranian Revolutionary Guard officers for terrorist activity and narcotics trafficking. The slated purpose is to "disrupt Taliban actors and their Iranian sponsors that seek to undermine the security of the Afghan government."
Between the lines: These financial sanctions are unlikely to have a strategic effect on Afghanistan's civil war, as the Taliban don't depend heavily on Iranian support. At the same time, however, the U.S.' Gulf allies have been, at best, haphazard in their imposition of previous sanctions on the Taliban: If they follow through now on sending a real warning, the Taliban might listen.
The targeted individuals likely have few assets that will be affected. Even if they did, though, the Taliban have multiple financial sources and other sponsors besides Iran, whose funding appears to amount to little more than corrupt tips designed to keep contacts open.
Yes, but: The weakness of these particular sanctions doesn't mean the Gulf states couldn't hamstring the Taliban in the future. The Gulf states provide the group with far more economic and political support than Iran does: Saudi Arabia and the UAE joined Pakistan in recognizing the Taliban's regime in the 1990s; Gulf patrons provide the Taliban with funds; and Taliban leaders travel frequently in the Gulf.
What's more, the Taliban are bothered by the symbolism of sanctions. They see themselves as a legitimate Afghan political force that's castigated while other Afghan leaders — even those guilty of serious human-rights abuses or credibly associated with narcotics trafficking — are internationally accepted.
The other side: The sanctions will also embarrass Iran. The Revolutionary Guard has faced political pressure over its support for proxies abroad, such as Assad and Hezbollah, despite economic needs at home. It may be more difficult for them to defend backing the Taliban, who have Iranian and Shia blood on their hands and play an important role in the heroin epidemic devastating Iran.
The bottom line: Lifting international (especially UN) sanctions on at least some of its leadership has always been high on the Taliban's list of "confidence building measures" needed to start peace negotiations with the U.S. and, eventually, the Afghan government. U.S. envoy to Afghanistan Zalmay Khalilzad could use these new sanctions as a reminder that, whatever their advances on the battlefield, the Taliban need to make a political settlement.
Jarrett Blanc is a senior fellow in the Geoeconomics and Strategy Program at the Carnegie Endowment for International Peace.
Go deeper