A new front in the job war: paying for child care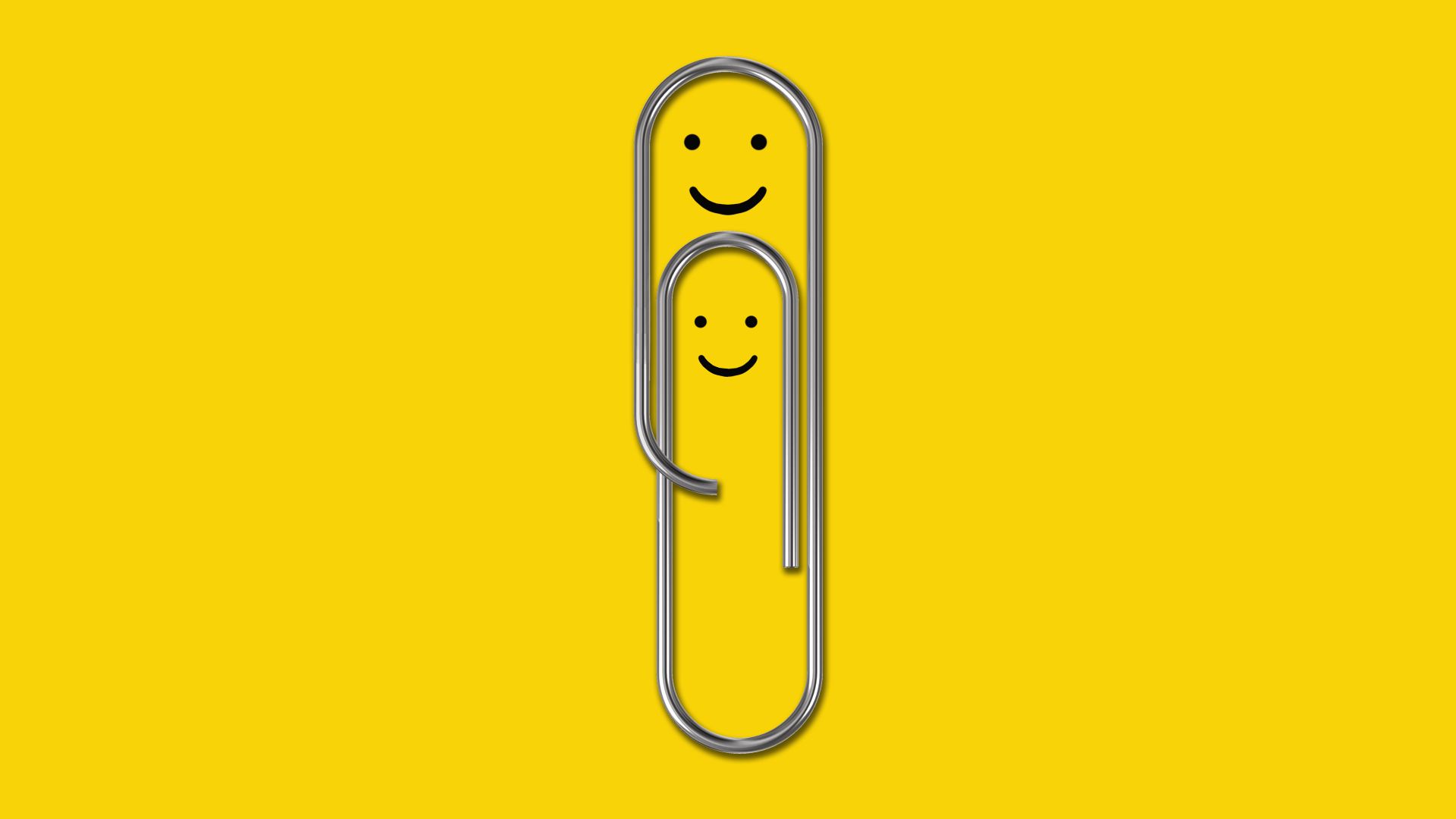 The pay gap between young men and women is steadily closing, but there's still a chasm between what older men and women earn — a mismatch brought on by the financial strain of raising children.
Why it matters: We're making progress in narrowing the wage gap for new workers, but those advances will disappear at motherhood if the systemic disadvantages facing young, working mothers are not addressed. Some businesses are trying to tackle the problem through corporate child care benefits, though advocates say employer benefits can only do so much.
"We're unimaginably behind the ball ... We've just never recognized what child care means for getting moms to work and getting kids a strong start."
— Helen Blank, director of child care at the National Women's Law Center
By the numbers:
College-educated women in the U.S. make 90% as much as their male counterparts at 25. But by 45, they make 55% as much, according to NYT.
A growing share of parents choose to work after having children. In 1975, more than half of U.S. children had at least one parent at home full time. Today, that has dropped to less than one third of kids, per the Center for American Progress.
The average family spends 7.8% of monthly income on child care, the Center for American Progress says. But families earning less than $1,500 per month spend around half of it on child care.
One possible solution is better employer child care benefits, which can make it easier for women to get back to work after having children.
The big picture: As unemployment hits 3.9%, its lowest level since 1969, companies are adding perks to lure workers, including minimum wage hikes and student loan assistance. Recently, Starbucks added child care benefits to that list, with a new program that offers employees 10 days of subsidized, emergency care a year.
Through Starbucks' program, employees can pay $1 per hour per child for in-home child care, or $5 per day per child for a day care center, on occasions when care arrangements fall through and a back-up plan is required.
Campbell's Soup has a subsidized day-care center at its company headquarters in New Jersey, plus 12 family lounges.
American Express has on-site centers as well. And the company reimburses employees who have to bring kids with them on work trips.
"One desirable thing about child care benefits is that they're really a win-win from workers' and employers' perspectives ... Women return to work sooner if they know their child will be well cared for."
— Francine Blau, Cornell economist
Yes, but: The vast majority of big companies that do provide child care options limit offerings to higher-level employees at their headquarters — leaving out hourly employees in warehouses or behind counters. Starbucks' initiative is noteworthy because it applies to all workers, Amy Matsui, senior counsel and director of income security at the National Women's Law Center, tells Axios.
"An individual employer cannot solve their employees' child care needs by themselves," Matsui says. Public investment in child care can have a much wider impact, she said.
But Blank says government efforts are underfunded and slow-moving. This fiscal year's budget has increased public spending on child care to record levels, but the Child Care and Development Block Grant — which gives states money to put in parents' pockets — is only helping about one-sixth of those eligible.
The bottom line: The bulk of the cost of raising children — around 60% — falls on parents in the U.S. In other Western countries, like France, Sweden and Denmark, parents shoulder a much smaller share of the burden, Blank says. They're aided by robust government programs, non-profits and extended paid parental leave.
"There's a lot less stress when it comes to raising children," says Blank. "Here, on every income, you hear parents saying, 'I'm afraid. I don't know if I can afford it.'"
Go deeper:
Go deeper