Bloomberg-backed groups drop millions on digital ads to win the House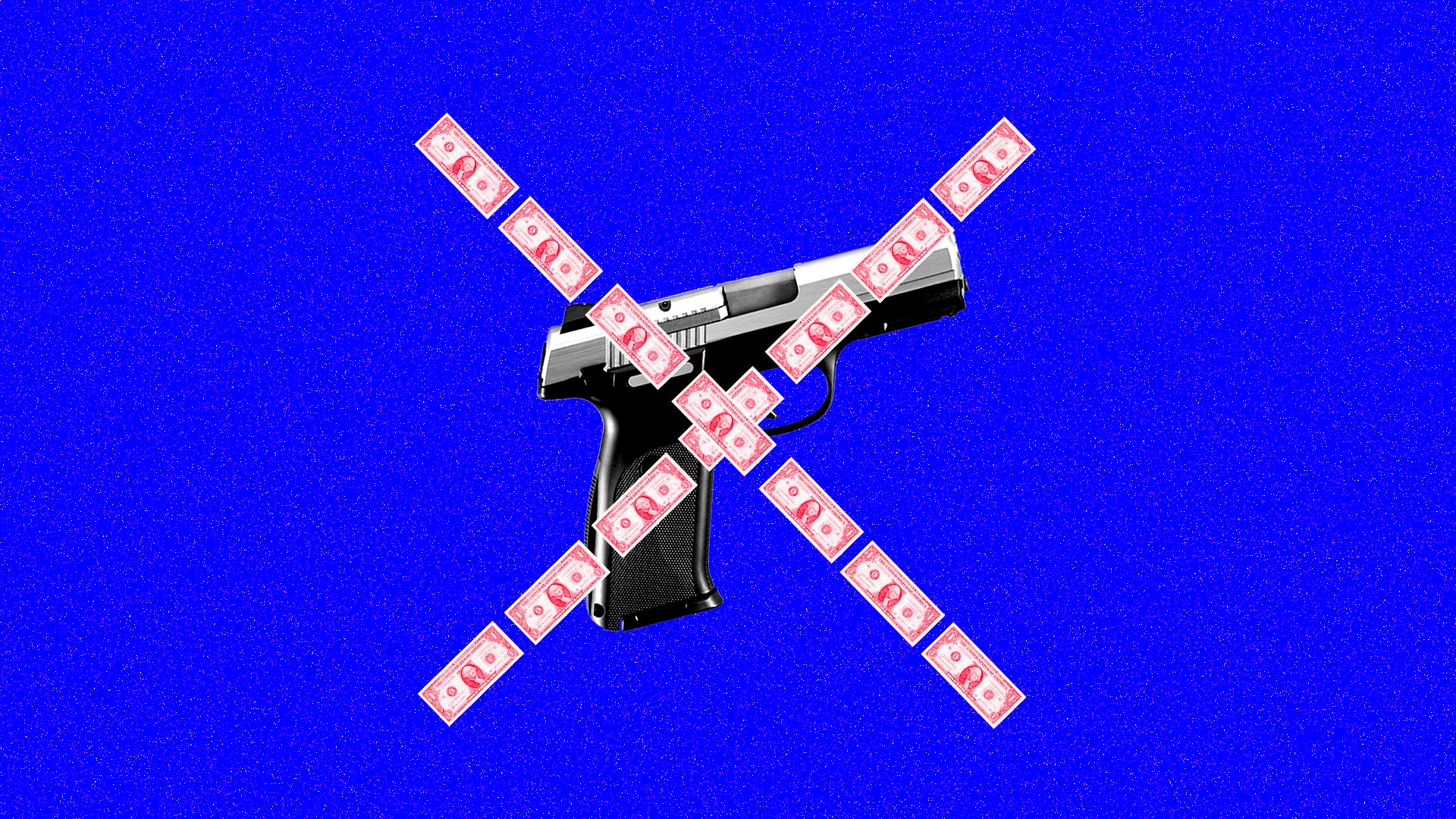 Everytown for Gun Safety, a non-profit that advocates for gun control, is pouring over $11 million into digital ads targeted at vulnerable Democrats running for House seats this year, according to the group's spokesperson. 
Why it matters: It's the largest digital investment ever made by a Democratic non-profit to win the House. And it puts it ahead of other major Democratic non-profits, like the House Majority PAC, in money spent on digital ads targeted at House races, according to sources familiar with their ad spending this cycle.  
How it worked: The group, along with and Mike Bloomberg's Independence USA PAC, targeted dozens of vulnerable districts all over the country with issue ads on everything from gun control to the Republican tax plan. Ads were optimized for their medium.
"With digital ads, it is imperative that we grab the viewer immediately, but that's less essential in the context of a TV ad," says Howard Wolfson, a former Democratic political strategist.
Between the lines: The groups worked with Bully Pulpit Interactive (BPI), one of the largest progressive digital ad agencies in the country, to place the ads. BPI was hired by both the Obama and Clinton presidential campaigns, as well as dozens of other Democratic House, Senate and gubernatorial campaigns. 
"We had over 30 people working on this since June," says BPI parter Ben Coffey Clark. "We've been optimizing the campaign on hourly basis."
Be smart: The massive investment also speaks to former New York Mayor Mike Bloomberg's commitment to supporting the Democratic Party amid rumors of a presidential run in 2020. 
"Mike has been focused on being able speak to both the base and the middle with our program. He doesn't believe it's a false choice. He doesn't think you have to choose if you have his resources."
— Howard Wolfson 
The bigger picture: In pouring millions in ads into this cycle, the Bloomberg-backed group essentially handed BPI a massive budget to test which ads, strategies and messages are resonating most with voters ahead of 2020.  
The Clinton campaign, BPI and other media agencies were criticized after the 2016 election for being overly reliant on models and predictive analytics as a part of their ad strategy. 
Republicans, on the other hand, relied more on testing different ad campaigns through thousands of different creative iterations that were targeted daily. 
Go deeper