Trevor Noah on 2018 midterms: "Republicans have a pretty easy job"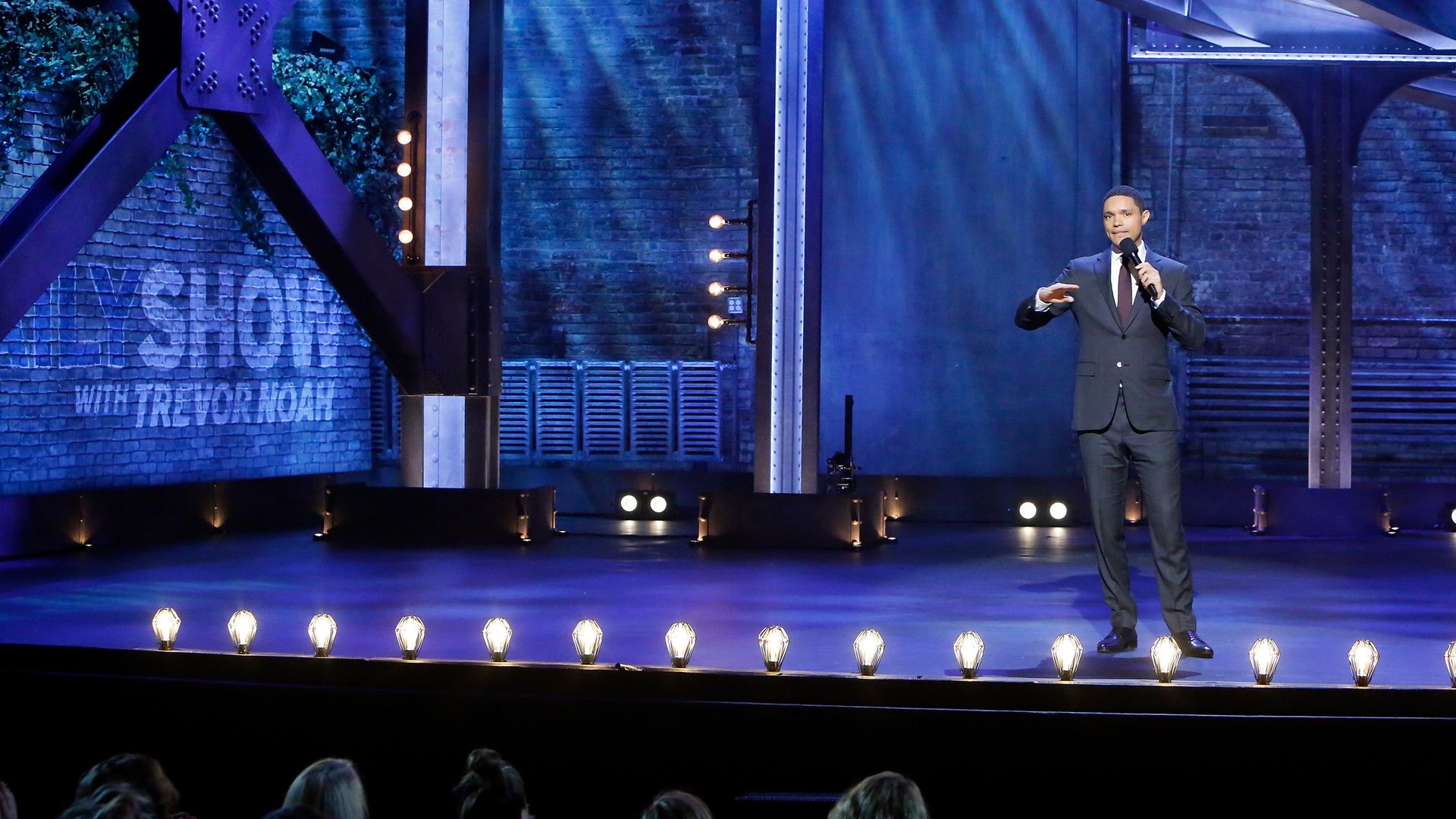 Trevor Noah, host of Comedy Central's "The Daily Show," is ramping up his midterm coverage ahead of the Nov. 6 elections with special live episodes that will be filmed in Florida next week. He told Axios Wednesday, "Republicans have a pretty easy job" in 2018 because they're "setting themselves up as the party of the white man."
Between the lines: President Trump's message, he said, is that "white men are struggling in 2018," whether it's with immigrants coming into the country or watching Brett Kavanaugh's confirmation. Because of that, Noah says ahead of the midterms, the GOP has "done a fantastic job of galvanizing their base, of playing the victim card. ... To have the House, Senate and presidency and still have your voters feel like they're under siege is the most powerful thing they've managed to do."
But Democrats, he said, have a harder time appealing to their voters with a simple message for two reasons: Their base is more diverse than the GOP, and they spend too much time "being offended by Trump." "[M]any Democrats are nice people, but I think fundamentally they're horrible politicians," Noah said.
Why it matters: Noah has been covering the 2018 midterms more and more in his show, and he picked Florida for his upcoming live shows because "it feels like a microcosm for everything that's going on in America in an exaggerated way."
The bottom line: The 2018 midterms give people a chance to "put an immense amount of pressure" on President Trump in a different way. But "until America makes Election Day a holiday ... I think you'll struggle to see turnout from people who generally, in my opinion, don't have the luxury of popping out to go and [vote]."
Go deeper