Snap hires two execs to lead business strategy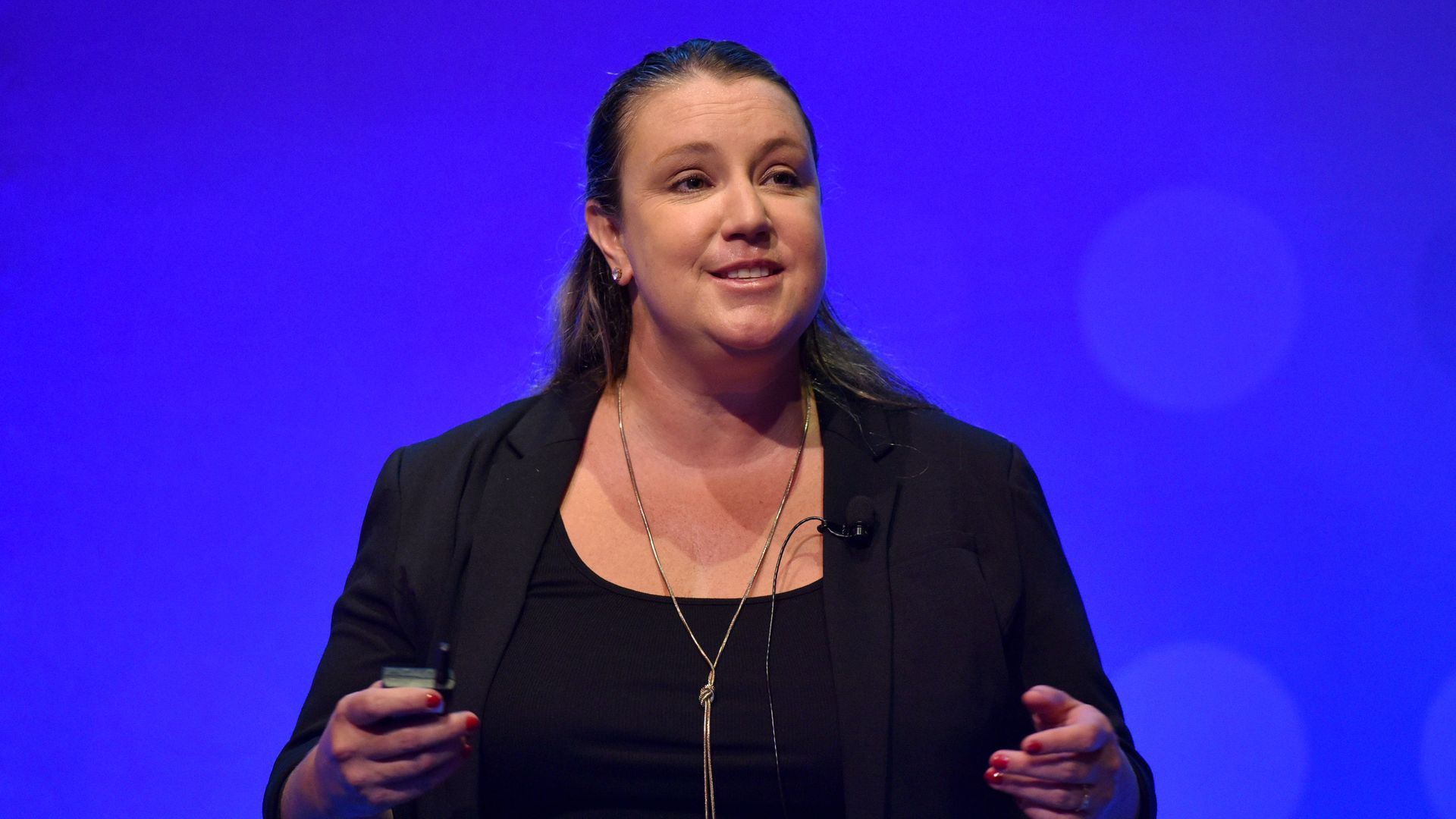 Snapchat is replacing outgoing Chief Strategy Officer Imran Khan with 2 executives — one that will oversee ads and monetization and one that will oversee content and strategy.
Why it matters: Investors have been bearish on Snap's ability to grow its ad business, causing its stock to decrease by more than half of its worth at the time of its IPO last March.
The big picture: Khan announced earlier this year he was exiting to pursue other opportunities. He had led the company since it was just over 100 people and helped it grow to a staff of more than 3,000. As the person who oversaw business and ad sales, he helped increase the company's revenue to roughly $1 billion in 2 years.
Details:
Jeremi Gorman joins as chief business officer, managing ad sales, customer operations and marketing. She was previously the head of ad sales at Amazon.
Jared Grusd joins as chief strategy officer, overseeing content, global strategy, partnerships and corporate development. He was previously CEO of the Huffington Post.
A few other high-level hires were also announced:
Jean Gonié, director of EU policy (previously director of public policy at Amazon)
Alston Cheek, director of platform partnerships (previously partnerships manager at Apple)
Steen Strand, director of product design for Snap Lab (previously COO and president at ICON Aircraft)
Ted Suh, head of music partnerships (previously VP of digital music at ByteDance)
Kristin Southey, VP of investor relations (previously SVP, finance and investor relations at Athene)
What to watch: Snapchat reports earnings Thursday.
Go deeper